We had a three and a half hour drive to the wedding location; it's being held at this beautiful, 5-bedroom private villa – and lucky for us, we also get to stay at the villa for the weekend!  Wahoo!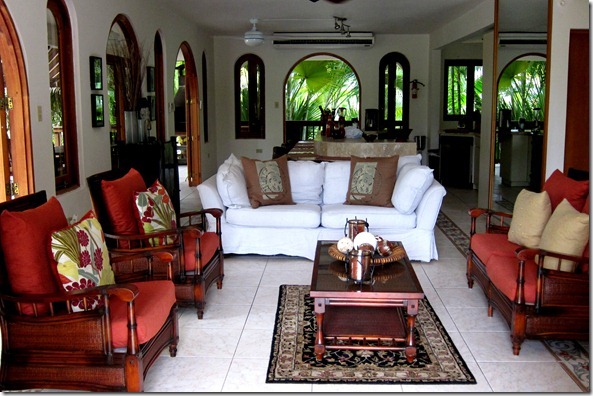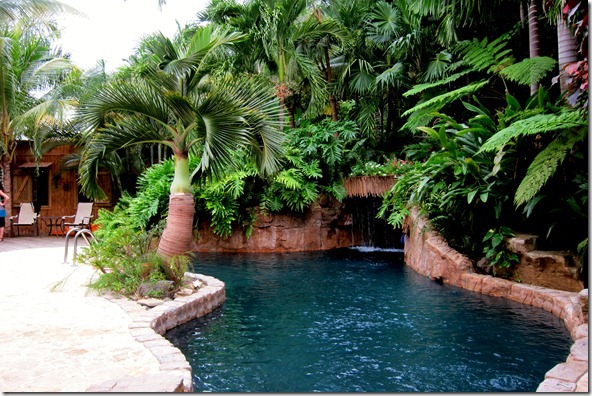 On the drive over, we decided to swing by a health food supermarket and stock up on some goodies.  Eating out in Puerto Rico at the touristy restaurants seems to be pretty pricey; plus, we'll be here for a few days and it'll be nice to have healthy options.
However, when we arrived, the power was out at the store.  They let us in, on the condition that we paid for everything in cash since they couldn't run credit cards.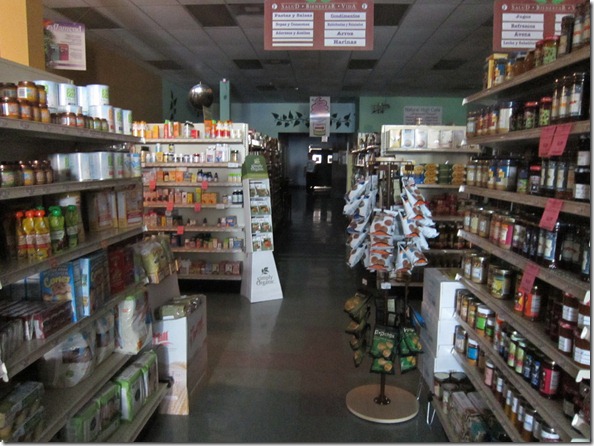 Fortunately, the rights came on mid-shopping, and we were able to purchase more than just a few things – we only had a little cash on hand.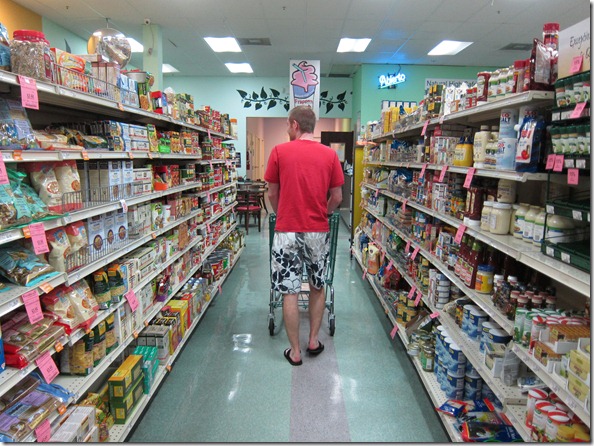 Once we arrived at the villa, everyone made themselves at home.  The Hus got to football watchin' with the other guys, and I made us dinner.
Just like at home!
Millet
Kidney beans
Spinach (frozen)
Corn (frozen)
Miso Ginger salad dressing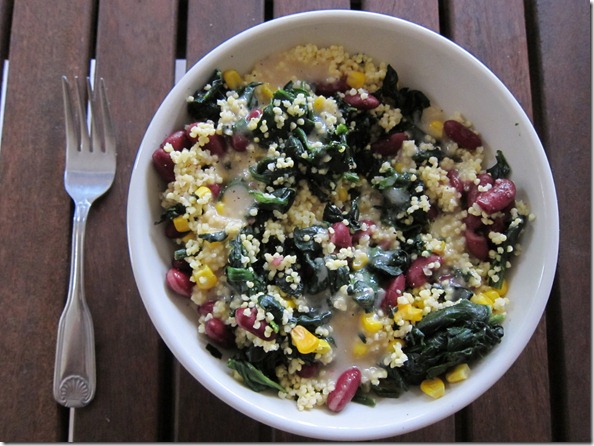 Eaten with a GORGEOUS view!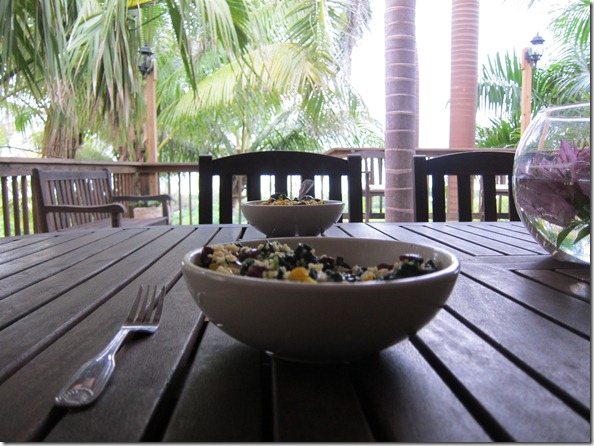 The last thing on the agenda?  THE REHEARSAL, of course!  The wedding is tomorrow.  Our friend Heather is leading it via her iPad, and the groom is reading his vows from his iPhone.  Love it.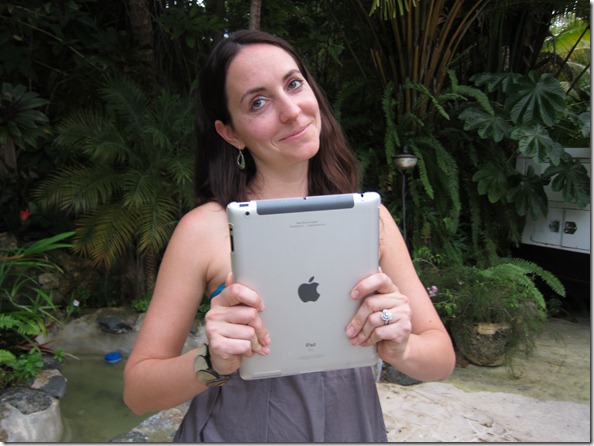 Excuse me, I must go jump in a warm saltwater pool!  Methinks that more friends should have destination weddings…