Hello from the villa!  I must say – I never want to go back to my little dining room ever again – eating breakfast on the deck, overlooking the ocean, is way better.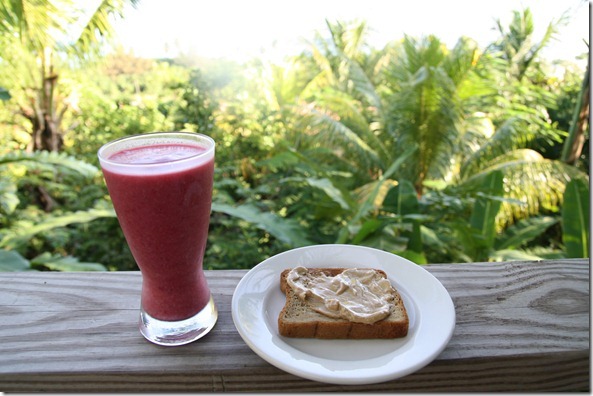 I was up way before everyone else – that damn insomnia has followed me on vacation – but at least I didn't mind getting up with the sun.  I snuck down to the kitchen and made a yummy, light breakfast.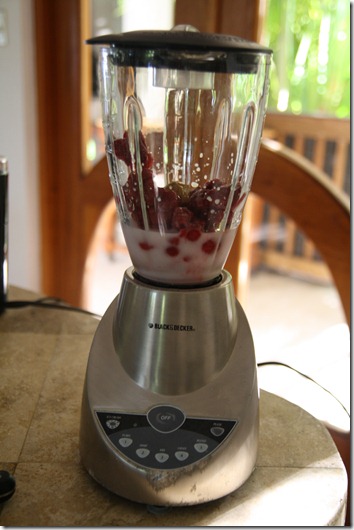 I had a raspberry, peanut butter, and rice milk smoothie, with some peanut butter toast on the side.
And then I laid by the pool and read this epic book: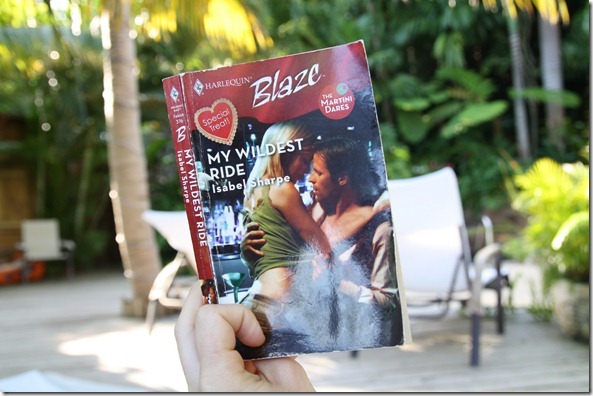 When the housekeeper walked by, I had to hide my face!  The book was so descriptive.  So much second-hand embarrassment!
Eventually, Lindsey and Denver made love and the book came to a tantalizing end, and I went for a walk in the garden.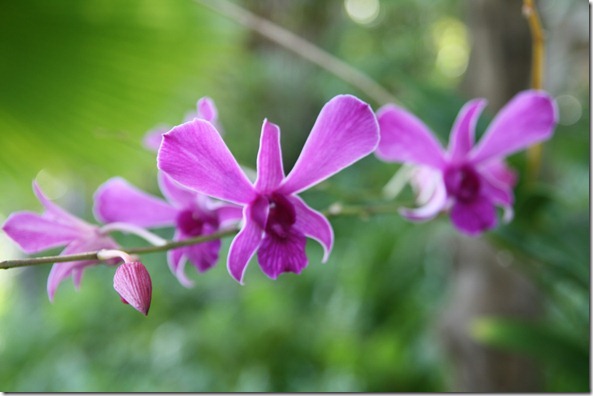 I am in paradise. I don't want to leave!
Everyone else slowly woke up, and then the ladies packed into the rental car and I drove us down the twisty roads to the bridesmaid luncheon location.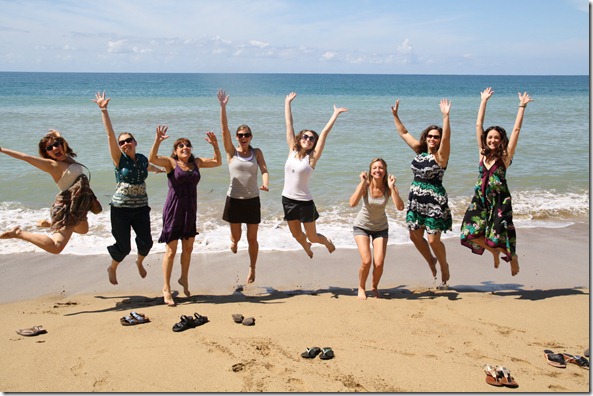 Nicole will tell you that's she's not a crafty bride, but she totally is.  She made us cute 'b-maid' t-shirts, as well as loads of decorations for the wedding.  She even whipped us this cute little parfaits with granola, mixed fruit, yogurt, and homemade whipped cream.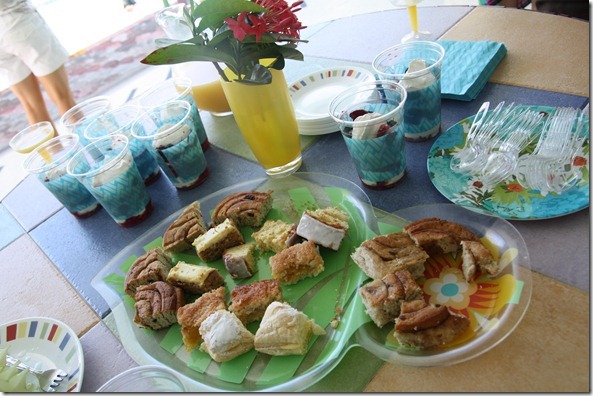 Plus, fresh starfruit from the tree in the front yard!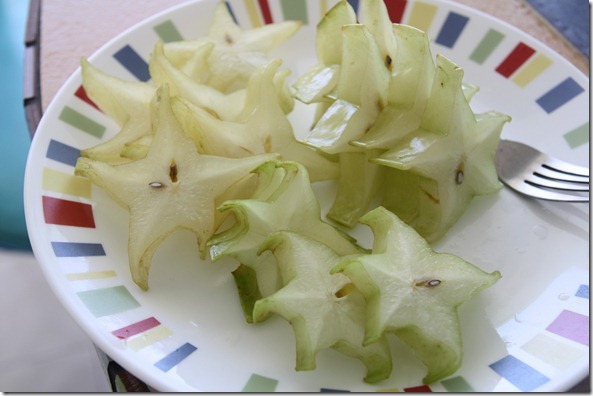 Because Nicole is, quite possibly, the most low-key and non-demanding bride ever, she gave the bridal party the afternoon 'off' to hang out by the beach and pool.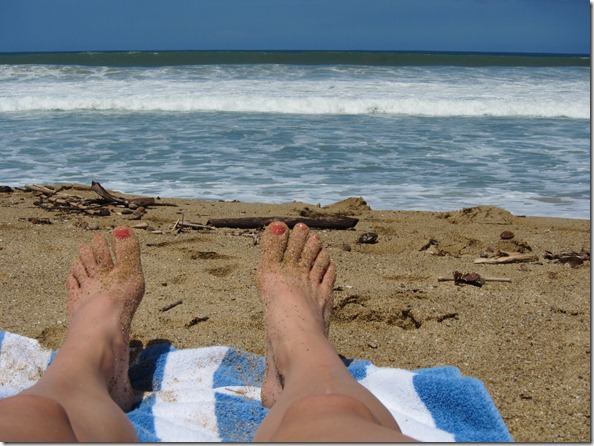 I prefer laying out by the beach but swimming in the pool.  What about you?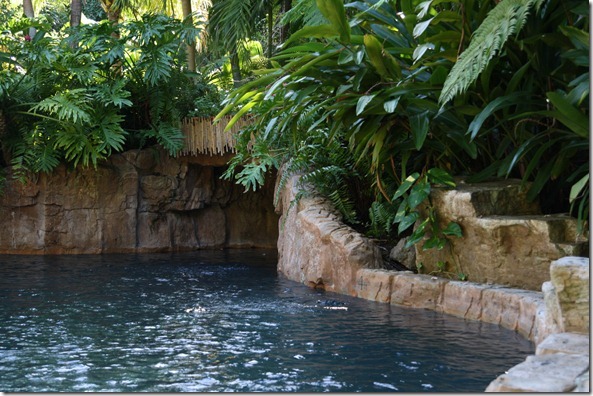 The wedding starts in an hour – I better get going!  If you want to read the epic recap, but sure to check out Nicole's blog in the next week or so.  From the dress to the flowers to the yummy vegan food – I don't want to scoop the bride via blog post!
Have a lovely Sunday.  Wherever you are, whatever you are doing, I hope your day is filled with as much love and joy as we're experiencing here in Puerto Rico.