Fun to read everyone's responses on the How Cra-azy Is Your Workout Drawer? post.  Good to know that others are secret race shirt pack rats, too.  Heh!
I forgot to blog about my biggest workout gear mistake.  About a year ago, I bought a pack of cheap socks – about 10 socks with a rainbow of cuffs.  When I was checking out, I suddenly had second thoughts, "Am I ever really going to keep the red sock with the red sock and the blue sock with the blue sock?!"  I should've listened to my gut.  I've got four rainbow socks with no pair now.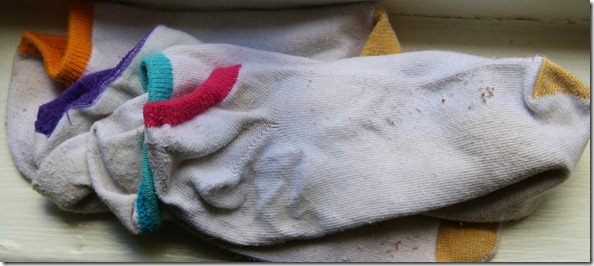 WHERE do missing socks go?!  And WHY did I think it was a good idea to buy rainbow socks?  Never again.
Today was Tennis Saturday… and I'm pleased to report that I actually beat the Husband in a game!  I think he let me win, though. 6 – 1, not so bad.  Right?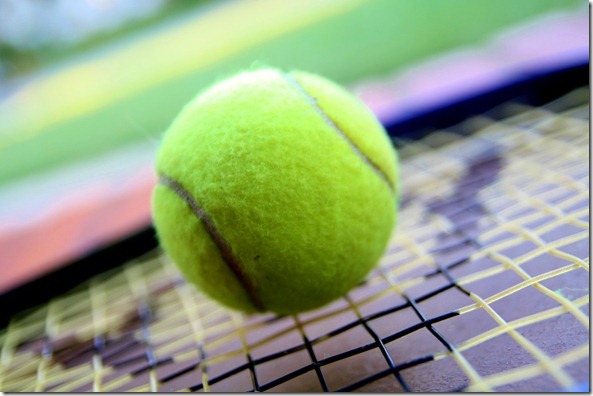 Breakfast was my new favorite combination: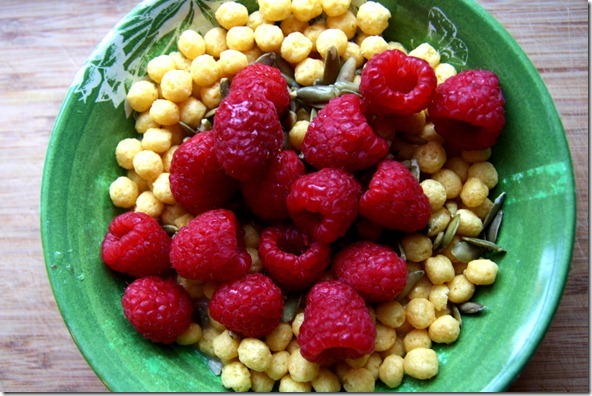 In the bowl:
Panda Puffs
Pumpkin seeds
Raspberries
Rice milk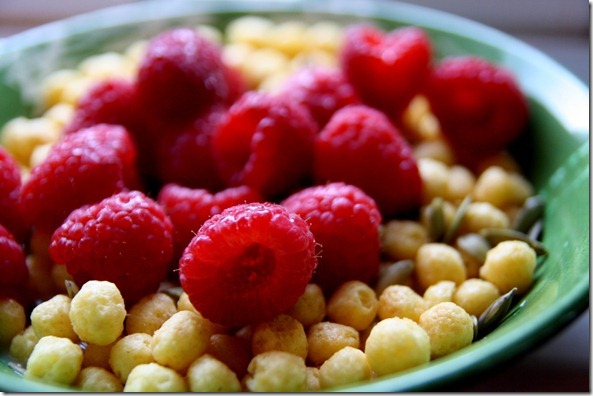 And after tennis, we ran errands (I desperately wanted to pick up a humidifier – my nose has been getting so dry at night that I've been waking up with little nose bleeds!) and went to Zoe's Kitchen for a lunch.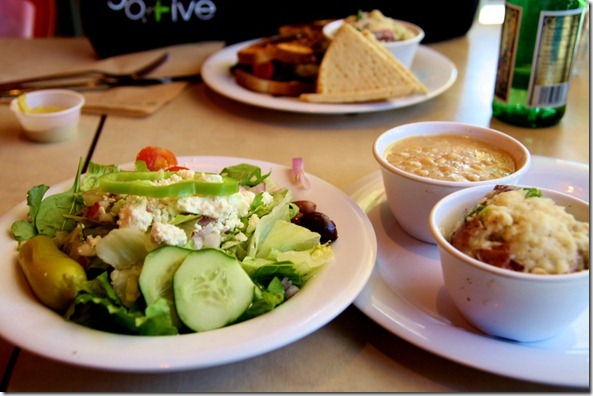 I got the potato salad and braised beans: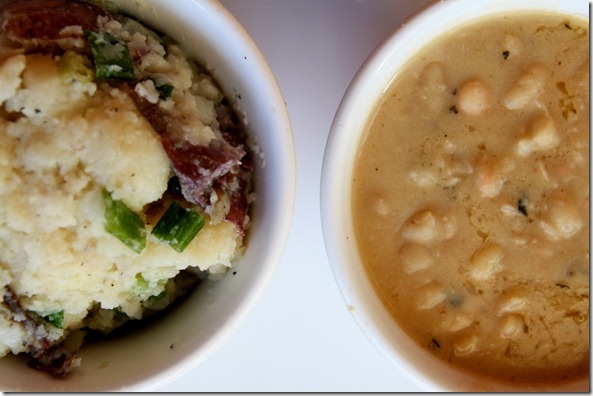 As well as the Greek salad.  Zoe's has the best salad dressing.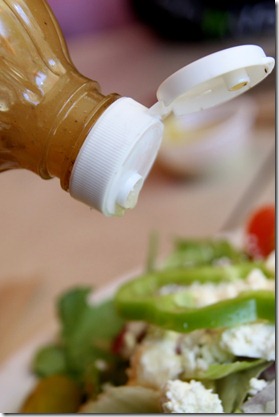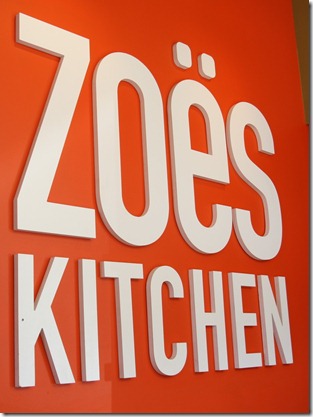 Thought of the Day:
A reader named Heidi left this quote on the Life Isn't a Supermarket, and I thought it was pretty powerful… Hope it resonates with you, too!  She said, "God's delay is not God's denial."