Happy (almost) Halloween!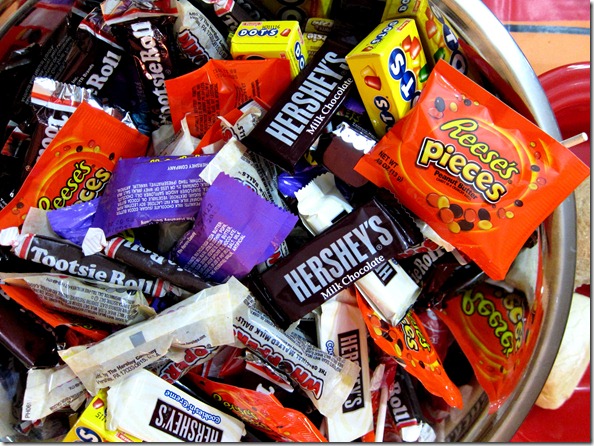 I was so excited to go out tonight – we thought we were going to have to miss the parties.  It would've been a shame to waste these epic costumes!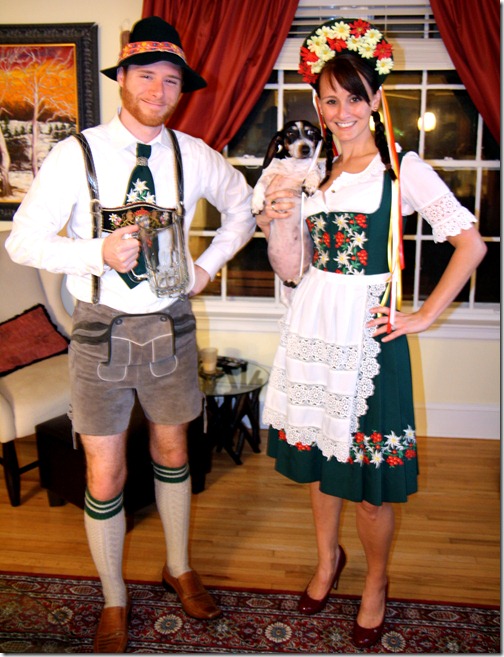 We're German Bavarian.  Never thought I'd see the Husband in lederhosen.  Maggie was my wienerschnitzel. 
We rented our costumes from a local costume shop called Morris Costumes – and they were ONLY $25 apiece.  I didn't think we'd be able to find a fun costume set at the last moment (the Husband is big into going as a pair) but Morris came through,  Although, admittingly, the traditional German thing is a pretty random Halloween costume!  They were clearly costumes from a play or choir (names were sewn into the collars) and were a big hit at the parties.  Especially when we filled up our giant beer steins.   
Other stand-outs included:  Thor and a Dark Fairy (Isaac and Nicole).  Nicole had a "Magic Wand" app of her iPhone that she waved to make wooshing wand noises.   So 2011 Fairy.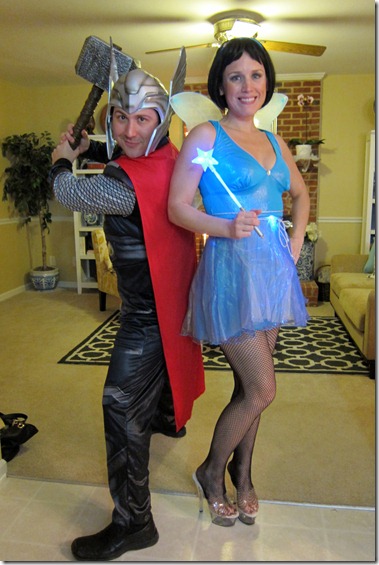 Undecided and a Bunny:
Mario and Olive Oil + a Vampire and Thor (again):
But my FAVORITE costume of the night goes to Michelle, who was the Black Swan!  Wish I had gotten a better pic of her outfit (she's in the back left).  So demonic.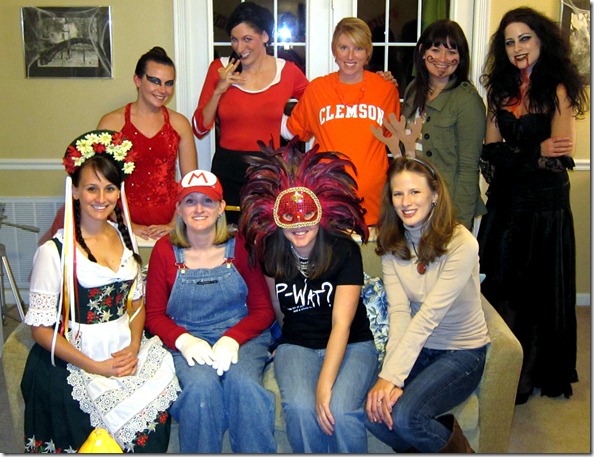 Michelle threw one of two parties that we attended.  She had an amazing chili bar with meat-based and vegetarian chili, as well as cheese, sour cream, onion, and other toppings.  At the second party, I filled up on chips and dip.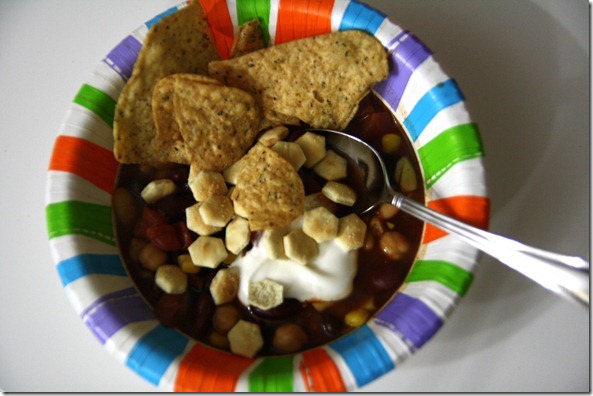 Times two.
Some dessert, too!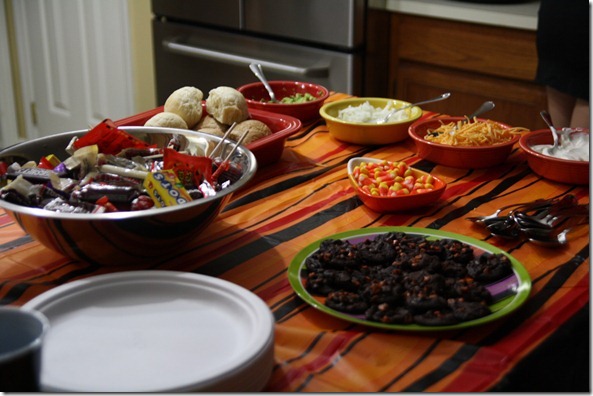 Mmmm.  Apple crisp.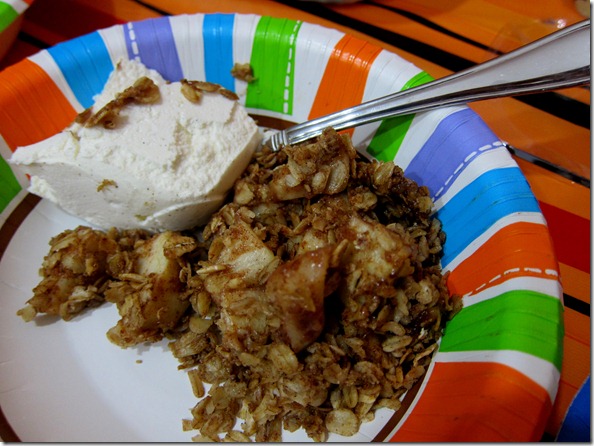 I made my sister-in-law try candy corn (she's from England and has never even HEARD of candy corn – for shame).  She remarked, "This kind of tastes like ear plugs coated in sugar."  Ha!
All in all – a very silly Halloween indeed.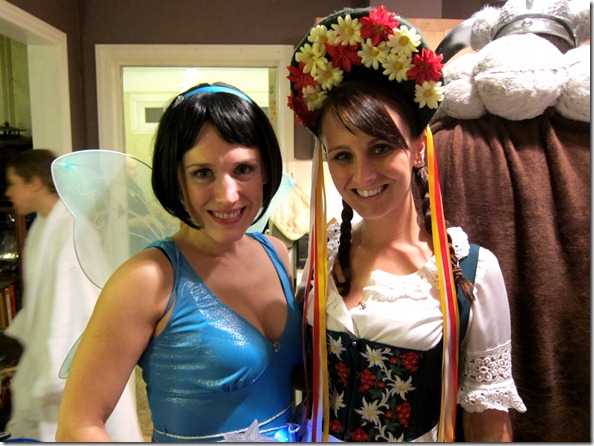 Gute Nacht!  Glücklichen Halloween!