Well, the villa is in shambles.  Decorations and empty cups and favors and wet bathing suits and flowers everywhere.  Sign of a great destination wedding, right?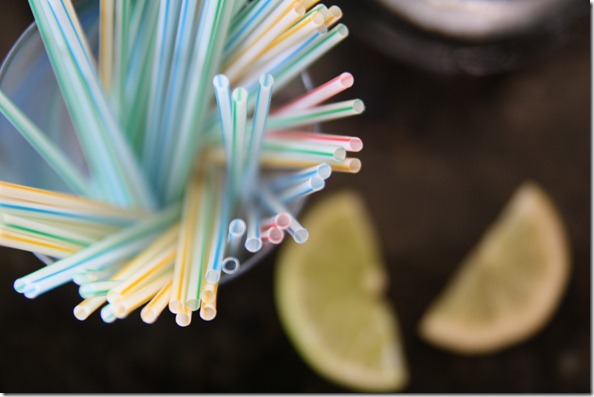 Nicole and Isaac's wedding was so much fun.  Everything was perfect.  The ceremony was absolutely beautiful and the reception was spot-on – we dined poolside, in the open air, listening to tropical birds and crashing ocean waves.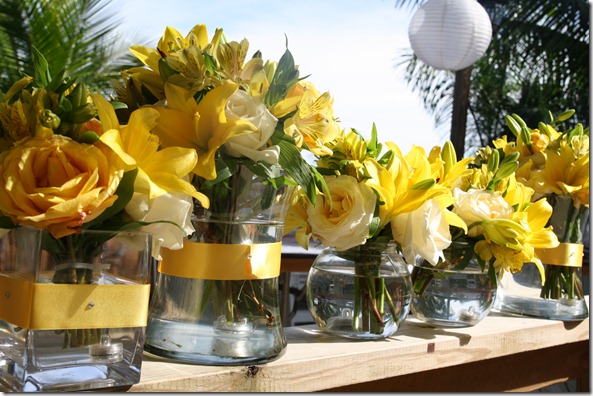 Some standout moments:  the personal, funny vows; the epic playlist that included many Britney Spears songs (Nicole's favorite); and the amazing vegan spread and wedding cake.  Oh, and I fainted during ceremony.  It was so hot out, and I was standing with my knees locked and so still that my vision starting to swim, I blacked out, and collapsed into a chair.  Probably only the third time that I've ever fainted.  Thankfully, the bride and groom were facing the other way and didn't notice!  I feel fine now, but man – don't mess with that tropical heat.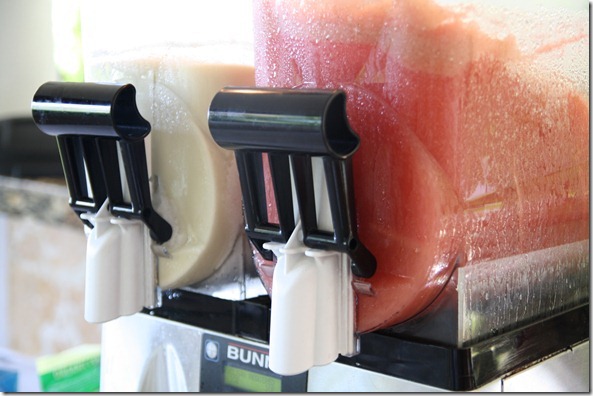 I recovered, photographs were taken, and then we danced and hot tubbed the night away.  A very beautiful wedding, indeed.
Up early with my friend Heather: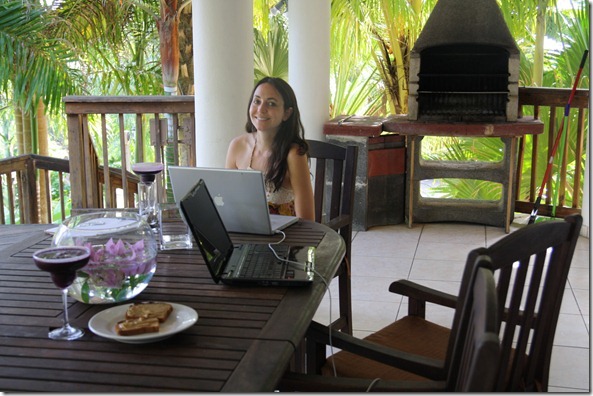 NOT a margarita!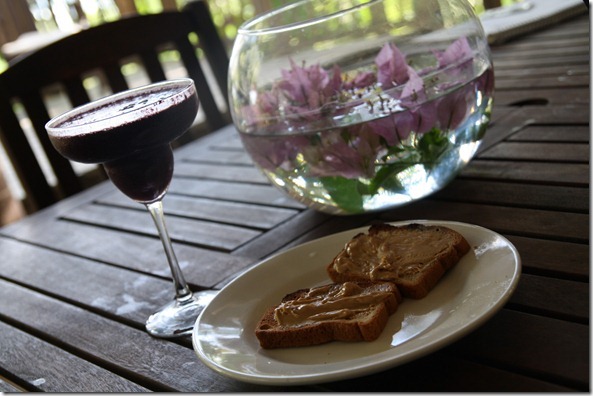 In the blender:
Blueberries
Rice milk
And a peanut butter sandwich on the side.
Well, everyone else is still asleep, so Heather and I are just catching up on work and staring at this beautiful scene… I would be content to just move into this villa and never, ever leave.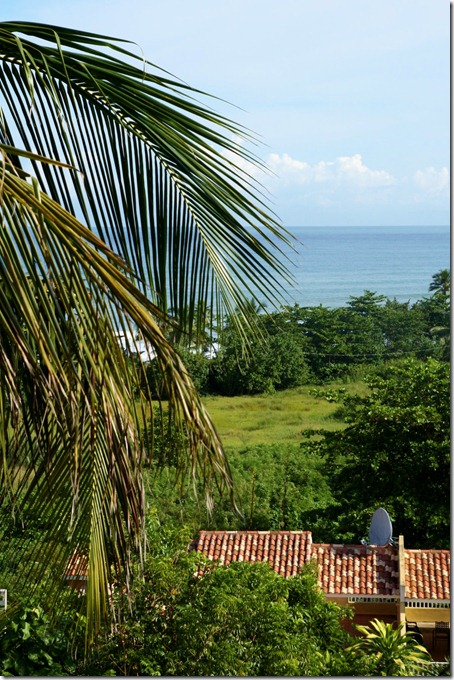 As a member of a bridal party, have you ever done something embarrassing – like fainted or tripped?   During my friend Sarah's wedding, I got a nosebleed in the middle of the church.  I never get nosebleeds.  Not a good look for beautiful wedding photographs!