I feel more relaxed today than I have for the last ten months.  Vacations are the best.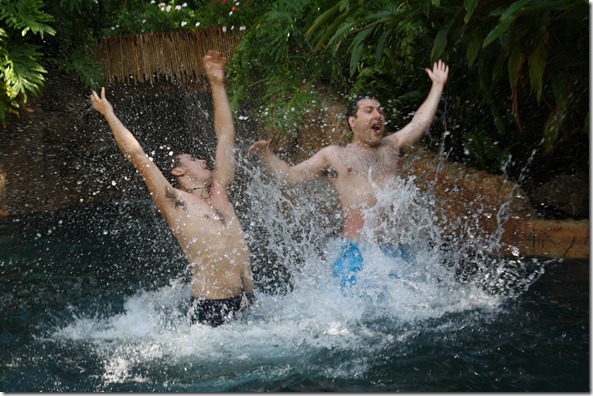 Now that all the wedding madness is over, we're taking the day to chill by the pool and hang out.  It is positively amazing.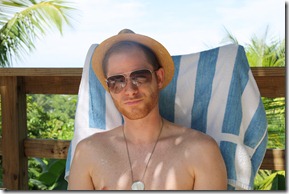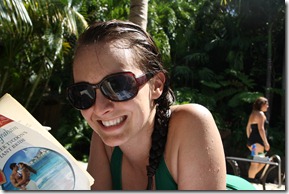 I'm currently reading a trashy romance novel called "The Greek Tycoon's Defiant Bride."  It is epically sexiest and clichéd.   But I obviously cannot put it down.
Nicole is in a blissful post-wedding mood.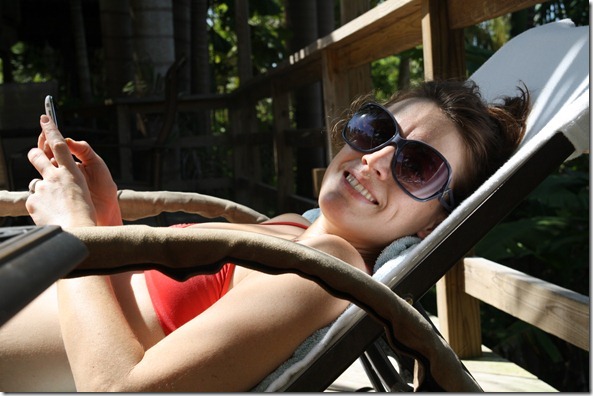 I'm currently on a sugar high from the moist, tasty leftover wedding cake that I ate as a mid-morning snack.  SO delicious.  I ended up transporting the cake from the dance floor to the fridge last night, but I tripped and caught the top tier with my hand – so there's a giant Caitlin handprint on the side of the middle tier!  Whoops!  Still tasty, though.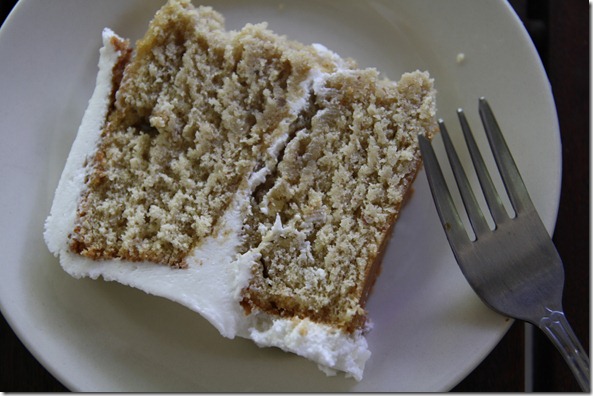 Lunch was more wedding leftovers – a little millet, roasted veggies, crumbled crackers, kidney beans, and a basil soy sauce dressing.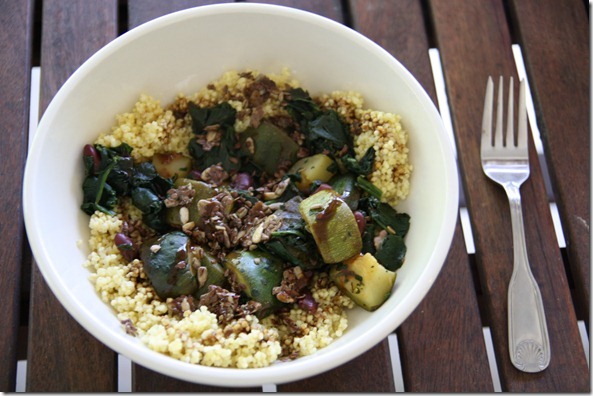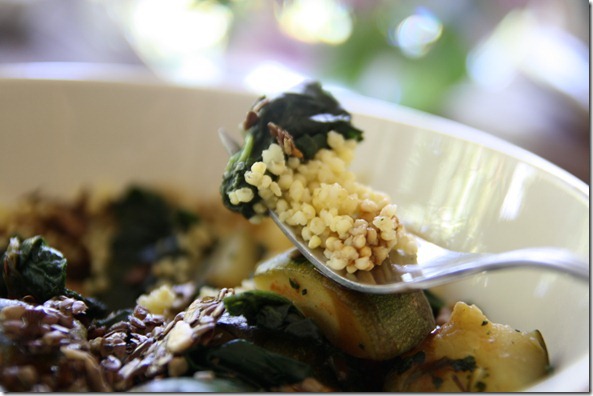 When I get home, I want to figure out how to recreate that sauce – it's heavy on the basil and so, so good.
Well, I'm going to go crack open a coconut…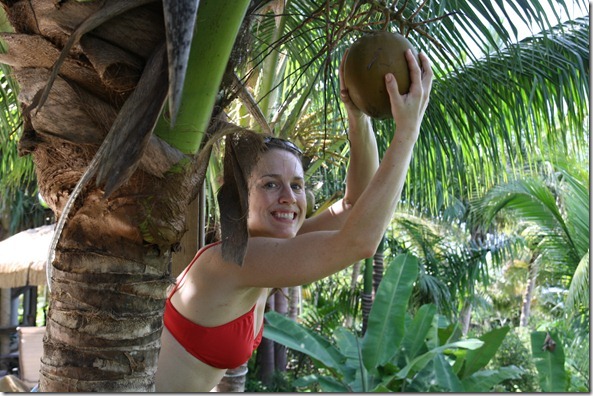 Have a great Monday!