I thought I was in a normal hotel room…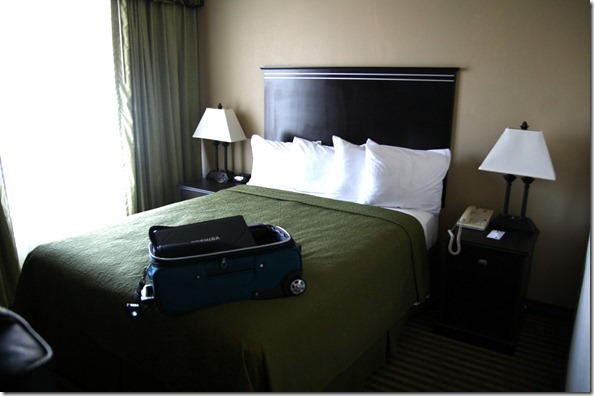 But then I turned a corner and discovered this Jacuzzi tub.  Why is there a Jacuzzi tub in the middle of my $80 a night hotel room in Indiana, Pennsylvania?  I do not know.  I'm just glad it's not heart-shaped.  Or on a rotating platform!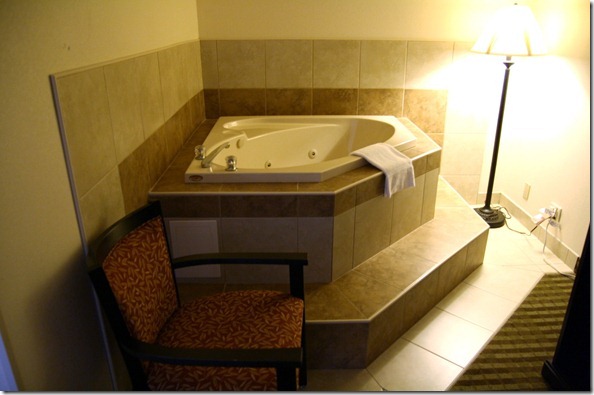 My Operation Beautiful presentation at IUP went really, really well!  Over 300 students attended – an amazing turnout.  In fact, it was standing room only!  I feel like I've really got my 'core messages' down pat, too; sometimes, I think I'm explaining something clearly, but then I look out to the audience and feel like it's not connecting deeply enough.  But today, I would look out at the audience and see students nodding in agreement.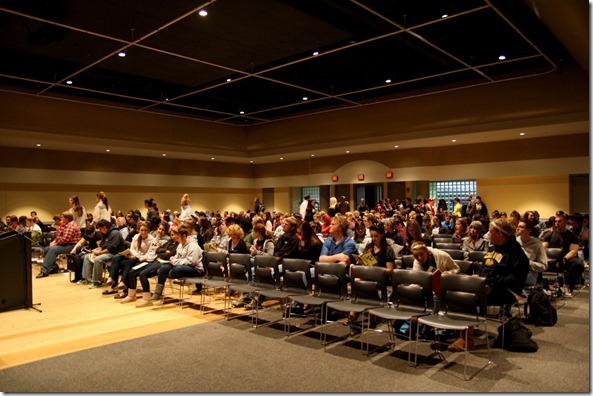 Indiana University of Pennsylvania – you were great!  Thanks for having me.
I drove to a little college bar for dinner.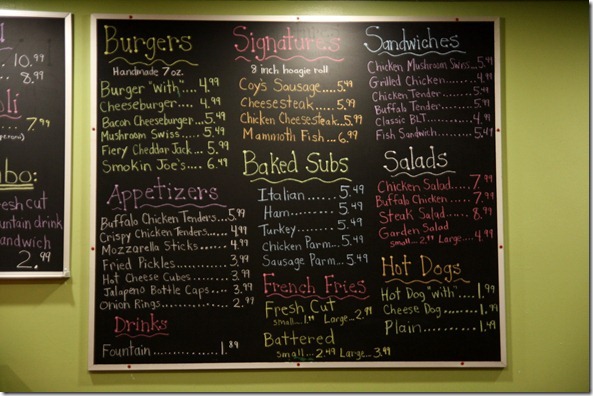 One thing I LOVE about Pennsylvania:  Especially in Western PA, they put French fries on everything.  Including stuffed in sandwiches.  And on top of salads.
Oh yeah.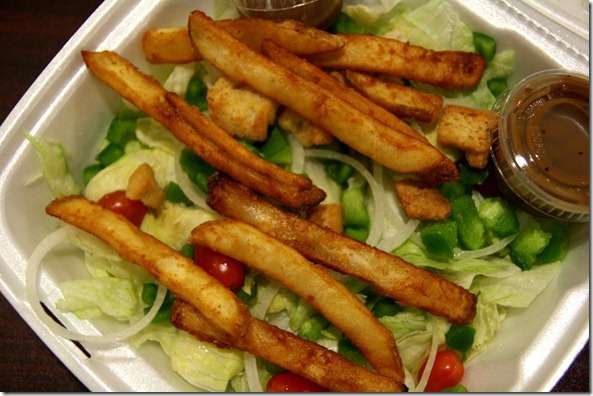 It was just a simple Garden salad (with fries!) but it was good.  After a large lunch and a Larabar for a snack, it was perfect.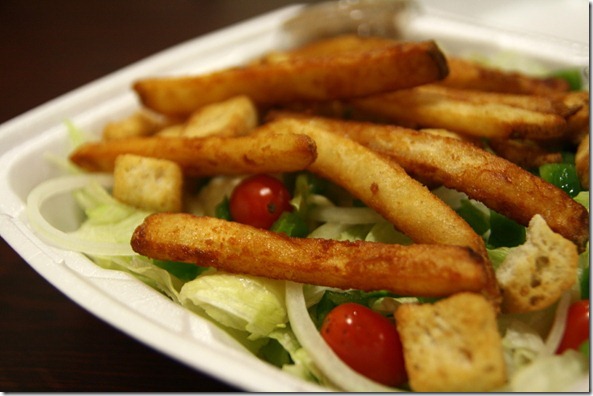 So… Do you think that Jacuzzi tub is too creepy to get into?  Or should I turn on the jets and sink in?