Boys at the bar, watching football: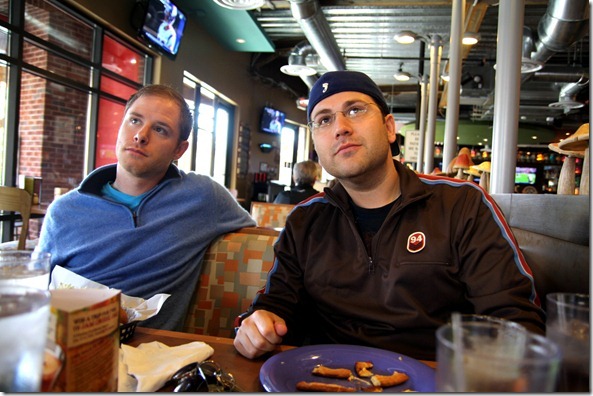 Leaving Nicole and I ample time for girl talk. 

Hope your Sunday is going well!  I, for one, cannot believe it's already 3 PM.  We slept very late and did little besides lay on the couch.  Eventually, I dragged myself into the kitchen to prep breakfast: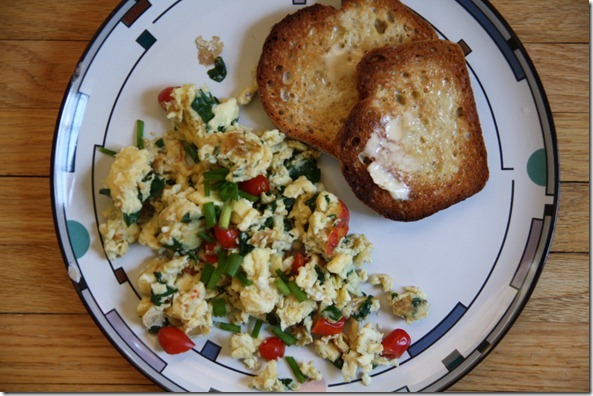 Toast and scrambled eggs with tomatoes, spinach, and chives.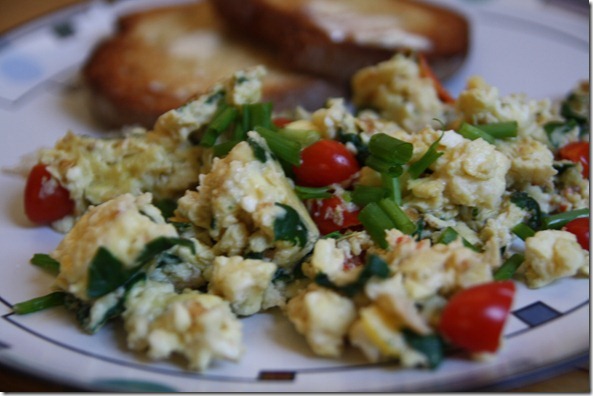 And then we went to Mellow Mushroom for lunch.  We took Nicole and Isaac out to lunch as a 'thank you' for watching our dogs a few weeks back.
Beer drinkin' and football watchin' ensued.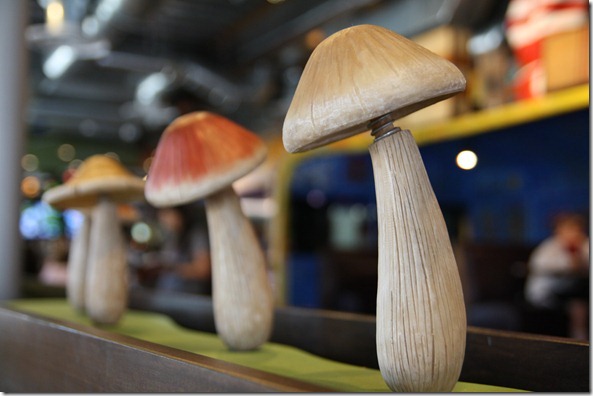 Nicole and I split the stuffed mushroom app – somewhere under all that cheese is a yummy Portobello mushroom cap with artichokes, tomatoes, and feta.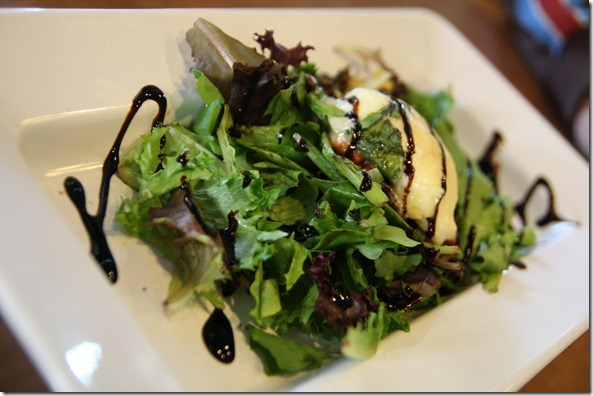 Isaac and I split a gluten- and dairy-free pizza.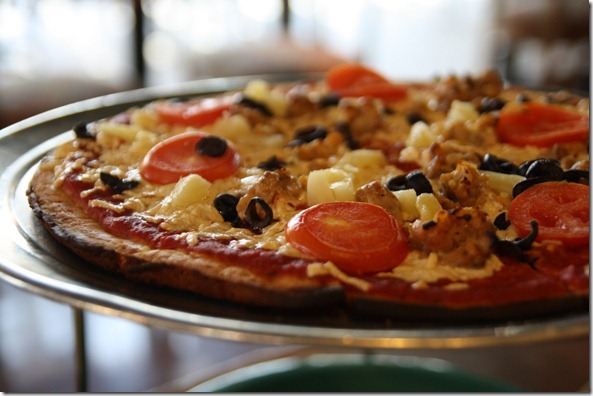 The toppings were his idea:  black olives, tempeh, tomato, and pineapple.  Weird combo – but pretty good.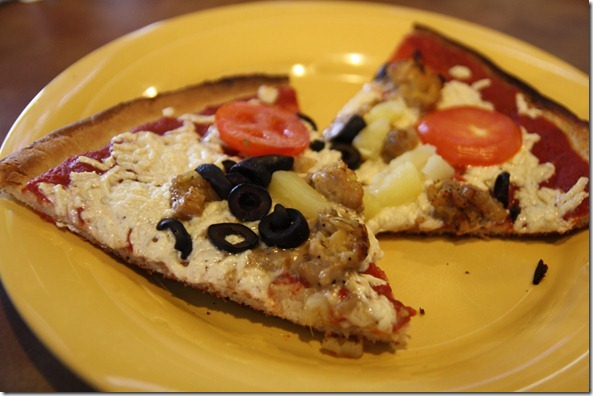 Key lime pie innards for dessert.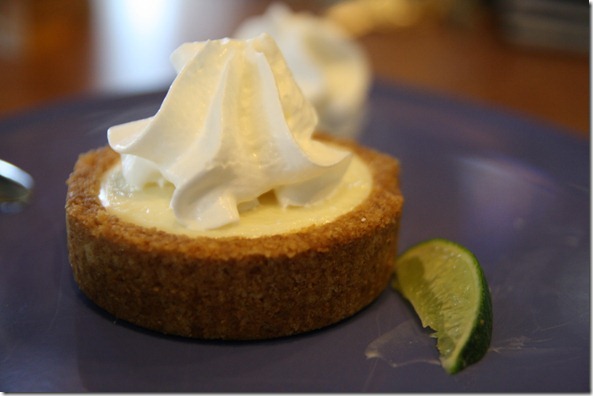 I DESPERATELY need to summon up some motivation to go on a run and lift weights.  But the couch seems so appealing… I'm going horizontal again.  Hopefully, I'll come up feeling inspired to exercise.  A girl can dream.