Our vacation is coming to an end.  Cue:  very sad, very strained violin music.  I know I've said it in nearly every post, but I love Puerto Rico, and I don't want to leave!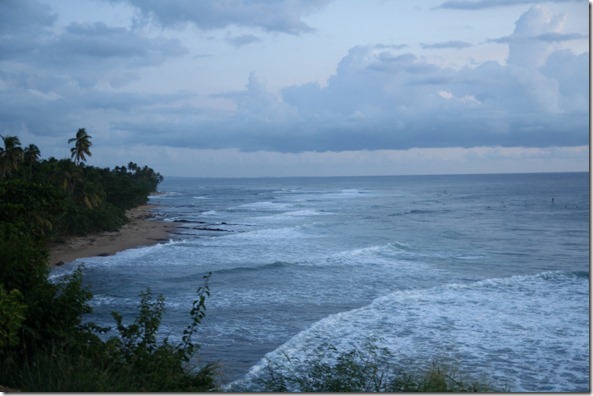 Every time we go on vacation, we have serious daydreams about packing up and moving our lives to a tropical location – starting a restaurant or t-shirt shop and just living a beachy lifestyle.  Maybe one day.
Until then, we'll just visit and dream.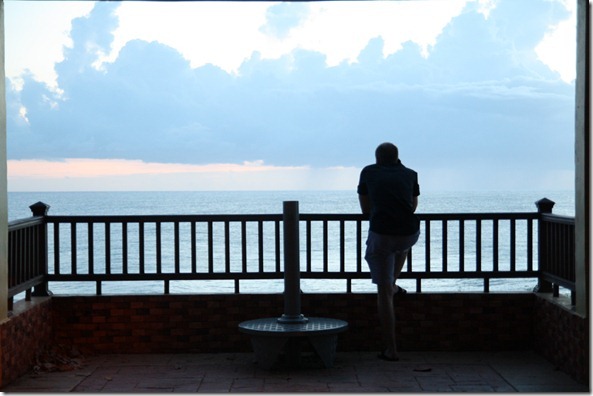 Our last night in Rincon, Puerto Rico was filled with a little trip to the famous Rincon lighthouse.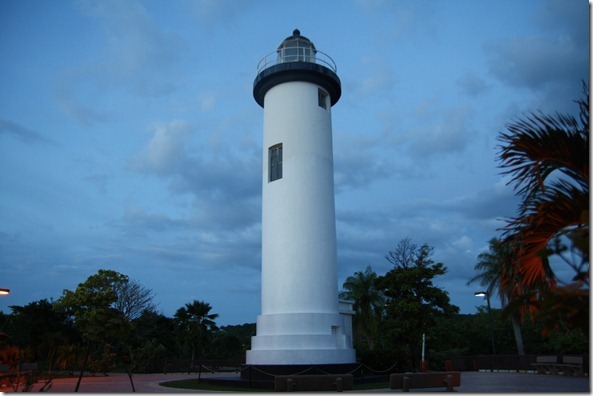 The lighthouse itself wasn't too special, but the tumultuous ocean and brave, brave surfers were sure fun to watch.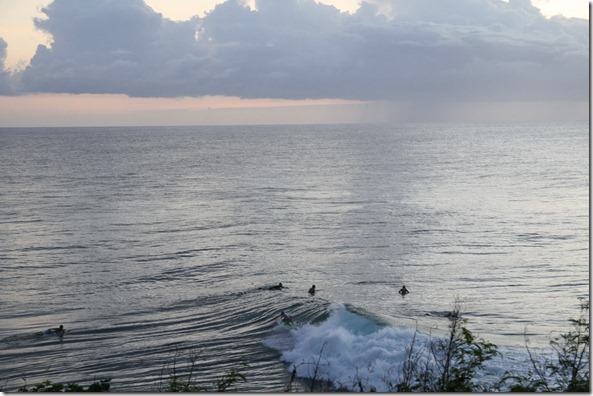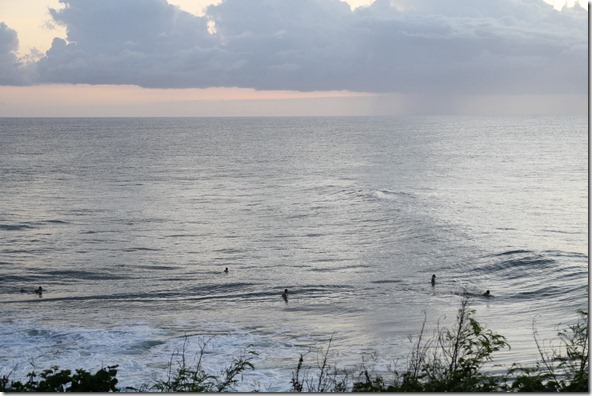 After the surfer show, we grabbed a bite to eat at a nearby beach shack.  I wasn't expecting the vegetarian nachos to be anything special, but MAN – they were amazing.  Tortilla chips covered in tomatoes, kidney beans, cheddar cheese, and just the right amount of sour cream.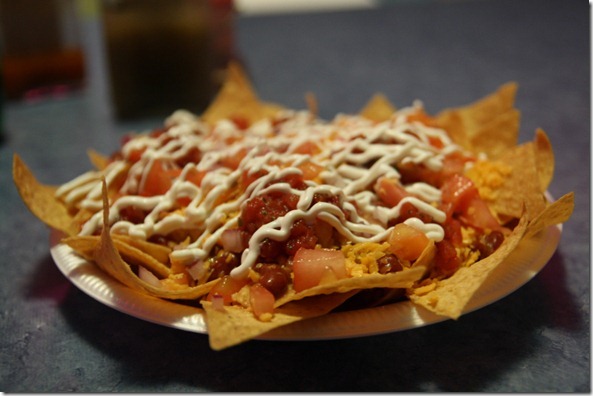 Afterwards, we met up with the rest of the bridal party for dinner part 2: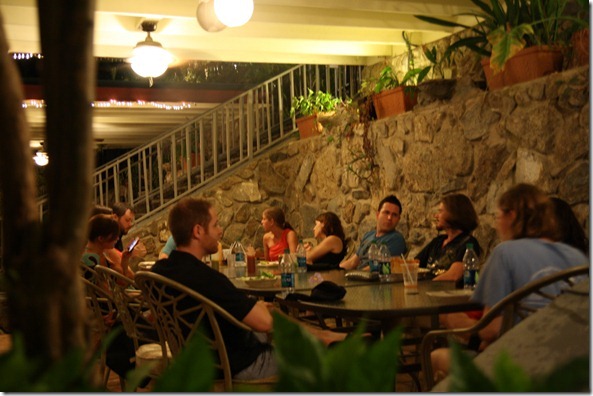 I ordered a house salad since the nachos filled me up: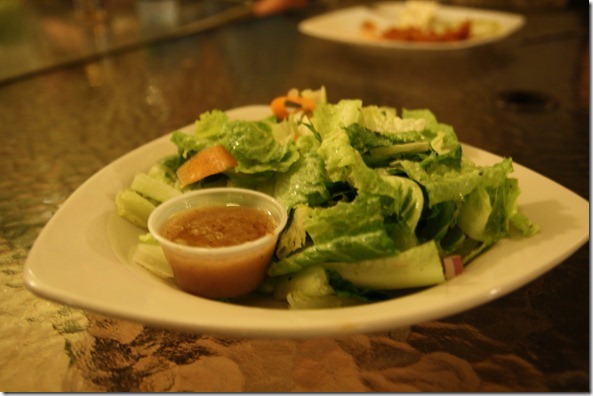 Came home and ate some leftover wedding cookies.  Oh so good.  Everyone needs a fridge packed with leftover wedding food at all times, I think!
I think the bride and groom had the time of their lives on this trip.  We did too.  Such a special way to celebrate two very special friends: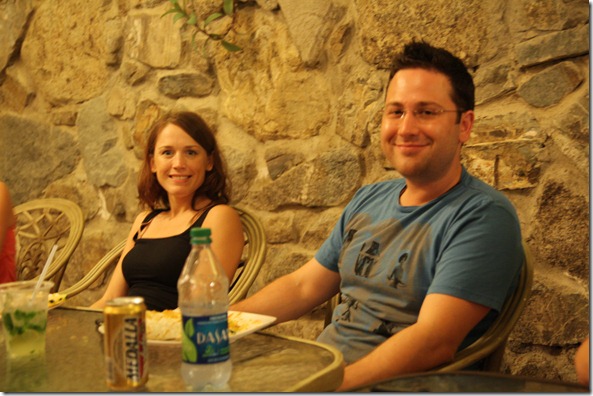 I must finish the villa's very last trashy romance before we leave!