I've struggled for years and years to get into a weight-lifting routine.  Since I respond so well to running training plans, I've always printed out intense lifting instructions or set myself up with a trainer.  No matter how organized and committed I feel, I end up feeling so freakin' overwhelmed that my plans fall to the wayside within a few weeks, and I return to my cardio-centric ways.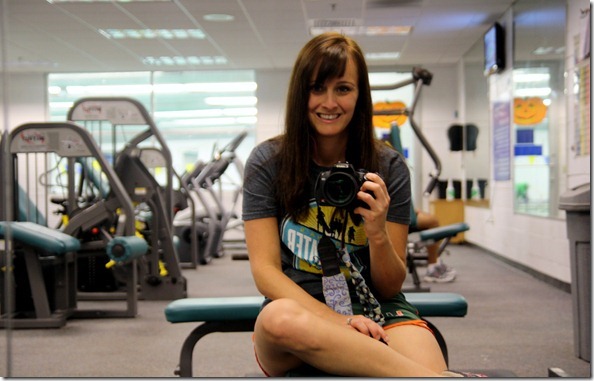 But I've realized something about myself – while I may respond to running training plans, I do not feel the same way about lifting plans.  The pressure freaks me out – maybe it's because I hate to lift to begin with?  So for the past few weeks, I've just told myself, "Go to the gym a few times this week and do some random lifts – whatever you feel like."  Sometimes I do bicep curls, sometimes I don't.  Sometimes I do legs the same day I do my back.  There's no real rhyme or reason.  But I'm there, lifting weights, and at the end of the day… even if it's not the IDEAL way to lift, it's better than nothing. 
Today I ran 3.0 miles and lifted for 15 minutes.  Score one for productivity.
Breakfast was a gluten-free bagel, egg, hummus, and goat cheese <— amazing combo.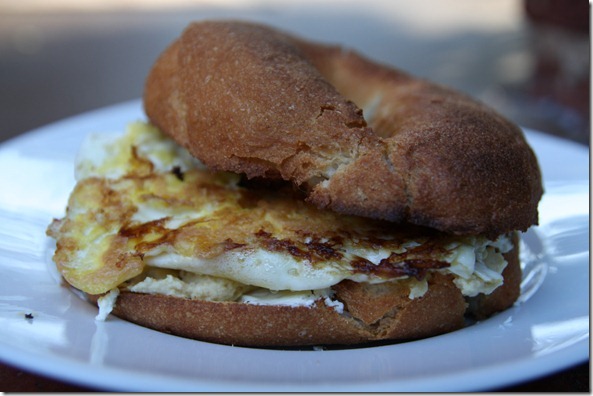 And lunch included some baby shower leftovers… specifically, a quinoa and butternut squash dish from Diana.  I added some pumpkin seeds for a little crunch.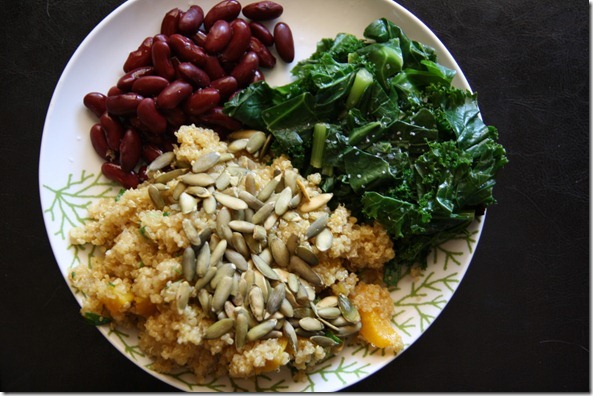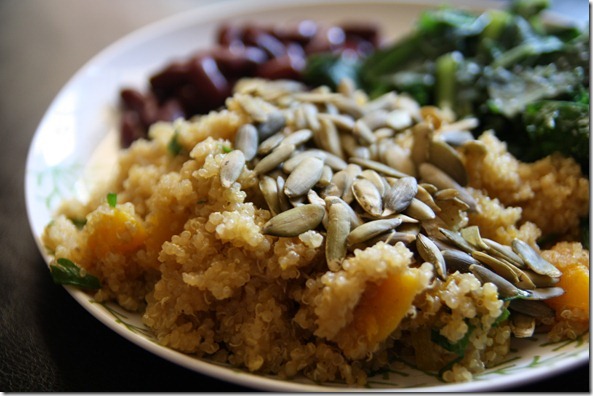 And steamed greens.  My favorite.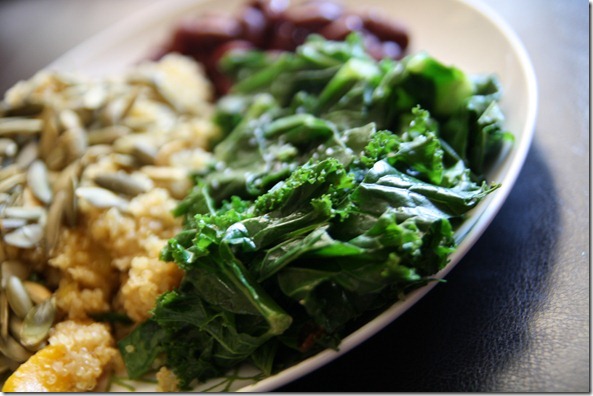 Let's see – since I have the workweek for h-e-double hockey sticks coming up (not complaining; it's just the honest truth), I didn't want to do anything today beyond the absolute minimum.  Cook, exercise, clean, run some light errands.  Enjoy the peace and quiet in my house.  It was a wonderful Sunday, if you ask me!
Peanut butter slam smoothie: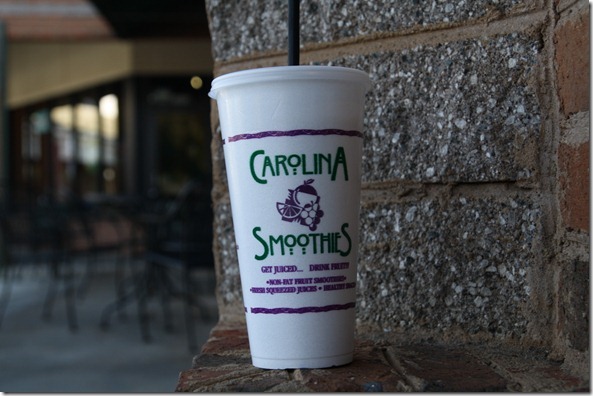 Consumed by driving through random neighborhoods, looking for For Sale signs.  Oh yes – we're going to attempt the house hunt again.  I can't even believe that the painful memory of our first failed hunt has faded enough so we're CONSIDERING going through the process again.  Maybe a house hunt is like a marathon?  You have to forget about how much the first one hurt before you're even willing to sign up for another?
I think Kristien is pretty excited.  He's such an optimist.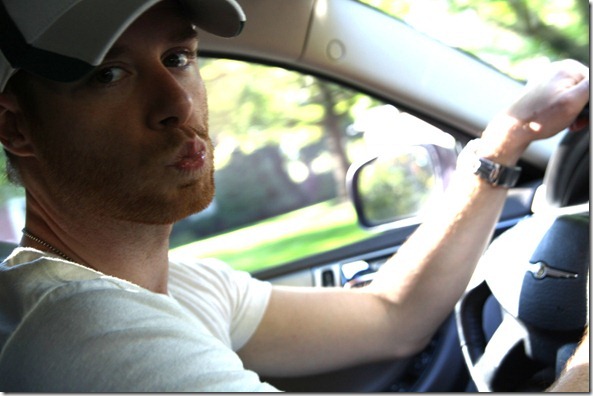 Good – one of us needs to do all that paperwork again!  Heh.