Where in the world is Caitlin Sandiego?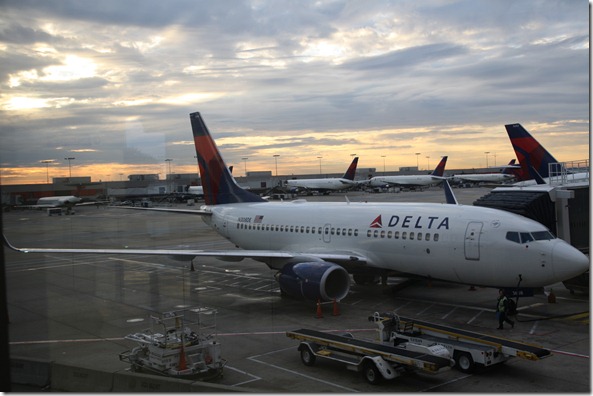 Why, today I'm headed to Seattle for an Operation Beautiful presentation at St. Martin's University.  And – call me crazy, because I most definitely am – I am taking the red eye back to the East Coast later tonight and presenting at Old Dominion in Norfolk, Virginia tomorrow evening.  CRAZY!  Trust me, I'm wishing my fairy godmother would swoop down from the sky and upgrade me to first class on that red eye back home.  A girl can dream, right?
I had a layover in Atlanta, so my first flight was very early.  I had a Larabar and an Apple Crusher.  I know that, as an adult, I look extremely strange sucking down an Apple Crusher, but there's no spoon required, so it's the perfect way to eat applesauce on the go.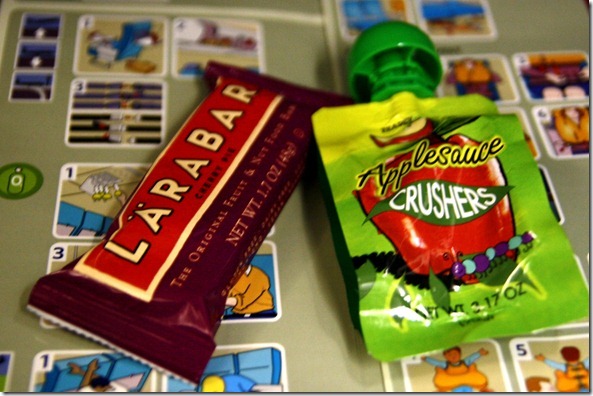 Channeling my inner 3 year old and whatnot.
I'm really trying to save money on eating out while traveling – it adds up very fast.  Plus, while most major airports offer a great variety of veggie options, vegetarian and gluten-free options are still very few and far between.  So – to save money and stay on track, I've got to be a little creative and bring my own food on my travels. 
I packed some Panda Puffs and hit up the Starbucks in the Atlanta airport for some soy milk.  The barista was very confused when I placed my order for a small soy milk in a large cup.  But it worked!
I've got a five hour flight.  Hopefully, I will not fall asleep with my mouth open again.  Dragon breath on your neighbor is so not cool. 
See you in Seattle!