You know what's awesome? When I'm in the "I don't know what I'm going to have for lunch" mood, thinking of my bare fridge and the fact that I'm probably going to have to interrupt my work day for takeout, and then I open the fridge and discover LEFTOVERS.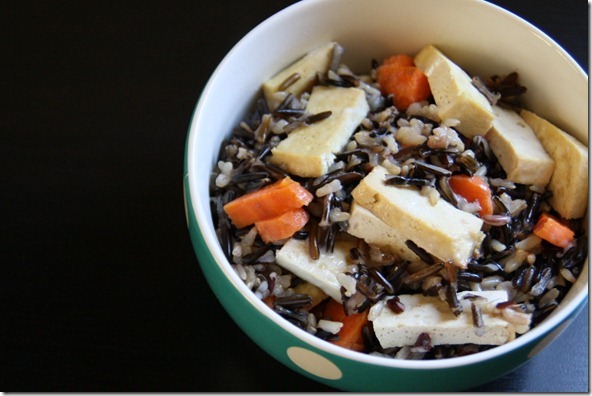 It's the little things.
I forgot I had a tupperware of baked tofu, carrots, and wild rice.  No extra Mmmm Sauce, unfortunately.  But a little coconut milk did the trick – made it all sweet and moist.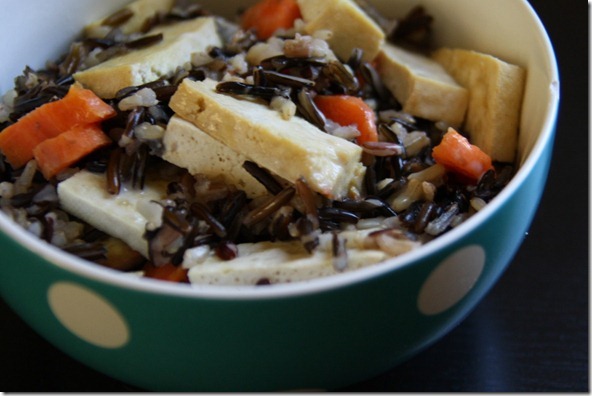 So – do you know what my FAVORITE Halloween candy is?
CANDY CORN, of course!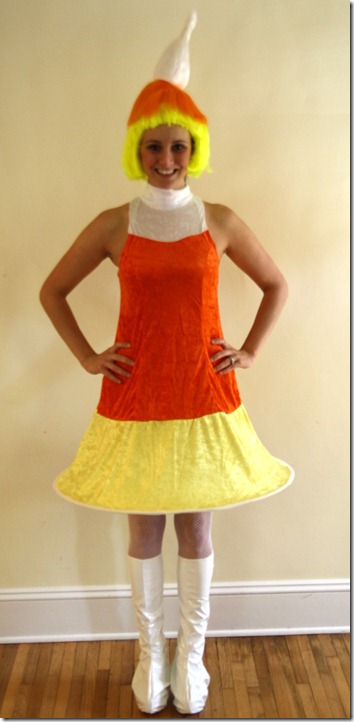 Hah. 
Did you know that ghoulish headless dachshunds are attracted to candy corn?  A little Halloween SCARE for you!  Boo!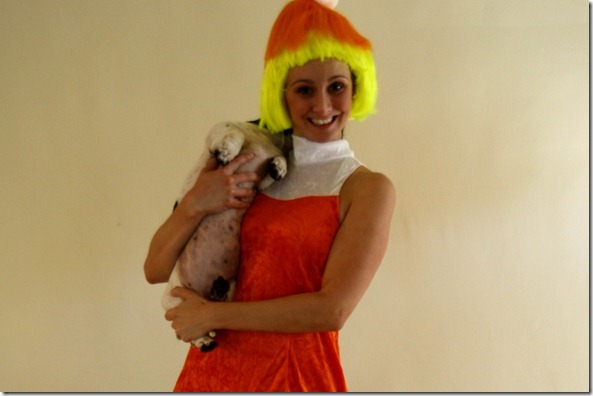 I have been searching for a way to help my dear friend Healthy Ashley.  As you may remember, Ashley was in a horrific bike accident nearly a month ago and shattered her pelvis.  She also suffered a severe concussion.  In a matter of seconds, Ashley went from someone who ran ultramarathons and Ironmans to a girl who could barely sit up on her own.  When I saw Ashley a few weeks ago, she couldn't move her own legs.  Walking was totally out of the question.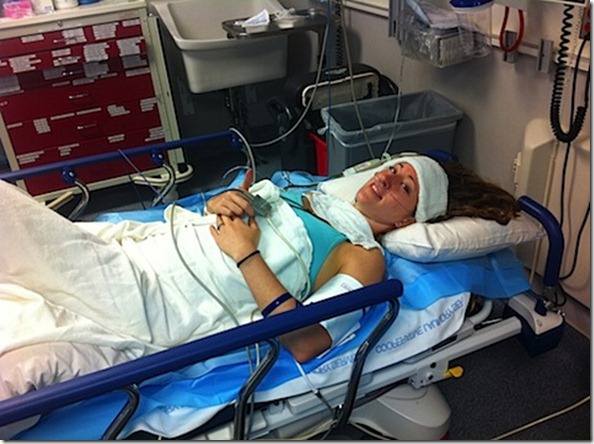 Since having surgery to fix her broken pelvis, Ashley experienced a crush of medical bills that are further exacerbated by the fact that she cannot work for at least two more months – she struggles to walk to the bathroom, let alone run around a retail store (she worked at Lululemon).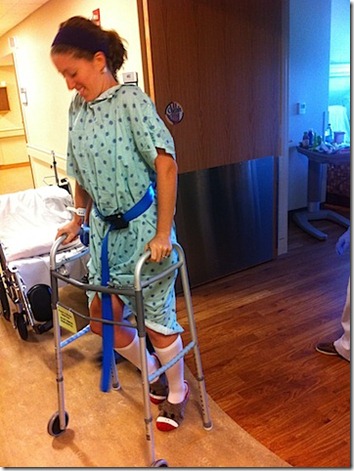 My friend Isaac is a partner with the website Shop for Halloween Costumes.  Isaac and his partners have graciously offered to donate 10% of total sales using the coupon code "HTP" (for Healthy Tipping Point) to Ashley to aid in her physical, emotional, and financial recovery.  
If you're thinking of purchasing a pre-made costume, please consider buying it from Shop for Halloween Costumes and using coupon code HTP.  Also – please pass the word onto your friends and family! I hope that together, we can help Ashley and show her how much the blog world cares about her recovery.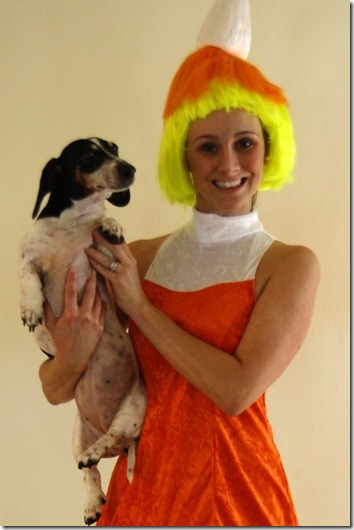 Creepy headless dachshund not included.