Good evening!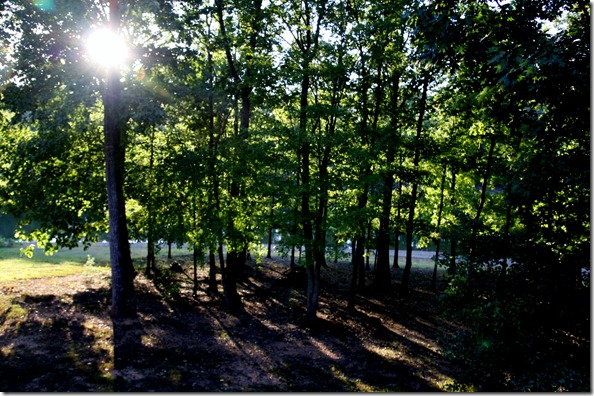 Tonight, we drove to my in-laws' house for a lovely dinner.  My sister-in-law, Sophie, lives with them and is the most AMAZING chef.  I knew she would have something amazing on the table!
Eaten on the long drive over – an apple and sunflower butter.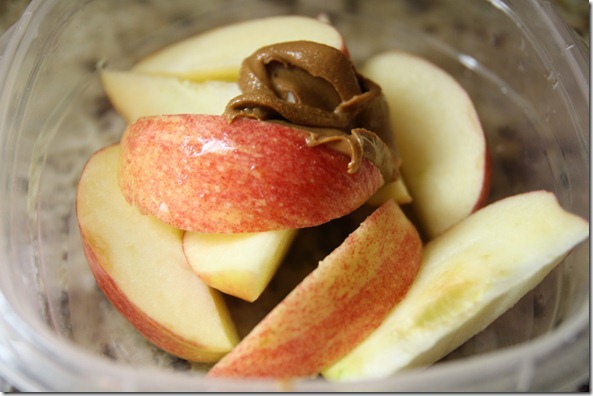 When we arrived, Sophie was preparing a delicious Thai dish in the kitchen.  I really don't know where she learned to cook – I think she's mainly self-taught through cookbooks – but truly – she's so good.  Everything she makes tastes restaurant-quality.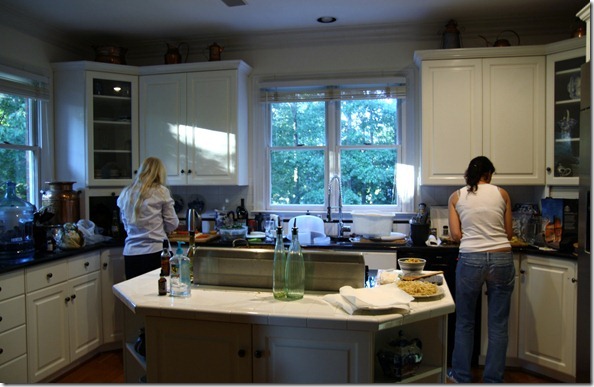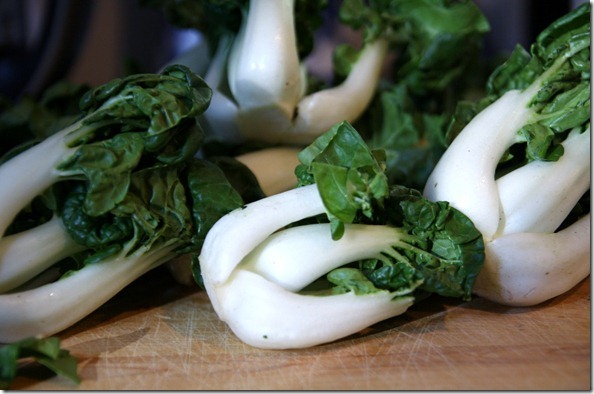 Sophie told me she went to the 'international supermarket' (which I think is mainly Asian food and veggies) to select all the goodies for this dish.  Including the most beautiful baby bok choy!
There were seven veggies in this dish (carrots, bamboo shoots, squash, bok choy, sprouts, parsnips, and broccoli), as well as nine different spices, all marinated in a coconut milk.  I can't remember all the spices… but it all added up to something really spicy and delicious.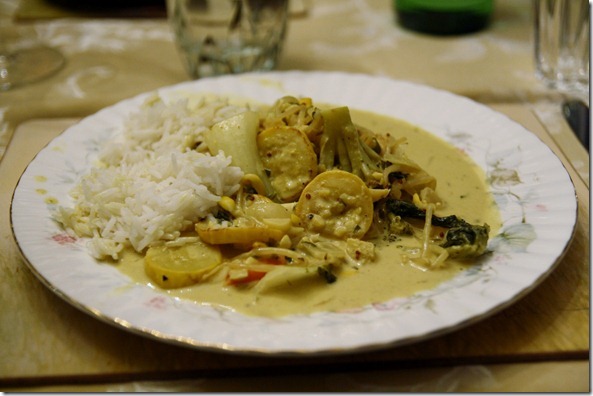 I had three servings.  Mmmm.
And for dessert: brownies, whip cream, and ice cream.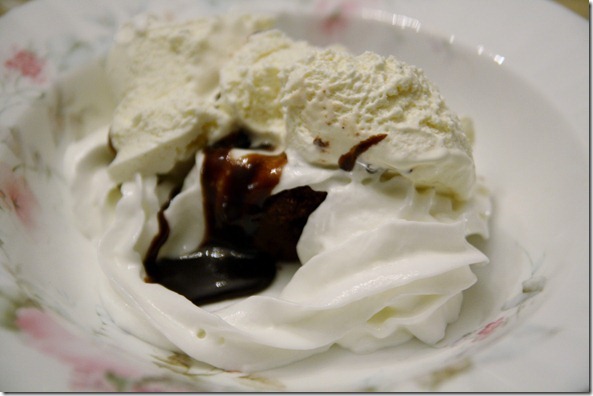 Thought of the Day:
Did you hear that Apple founder Steve Jobs passed away from pancreatic cancer?  I was truly saddened to hear this.  Steve's vision touched our modern life in so many ways – from the computer to the iPod.  His legacy is everywhere in the technologies that surround us.  I leave you tonight with this wonderful quote from Steve (yes, I've been all about the quotes lately!):
"You can't connect the dots looking forward; you can only connect them looking backwards.
So you have to trust that the dots will somehow connect in your future.
You have to trust in something — your gut, destiny, life, karma, whatever.
This approach has never let me down, and it has made all the difference in my life."
– Steve Jobs