Please excuse any issues as the new blog design takes effect!  I'm sure there will be some hiccups.
Look!  A mini fridge!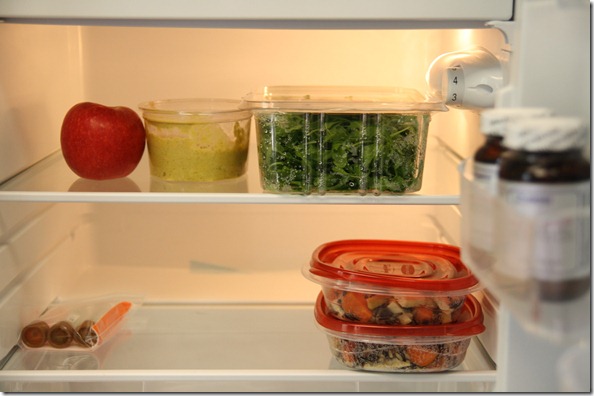 We finally bought a mini fridge for the clinic.   This means I can bring home-cooked meals to work without fear that I'm going to get some sort of bacteria poisoning and kneel over.   Wahoo!
Today's lunch was cooked while I was eating breakfast (a bowl of cereal and raspberries):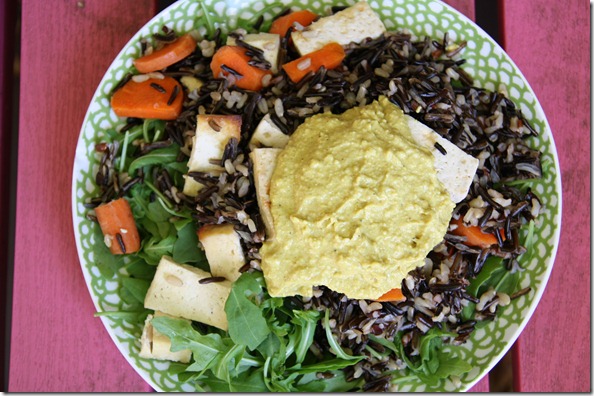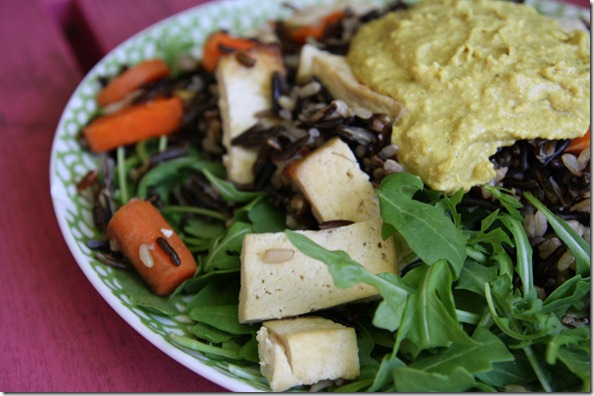 In the mix:
Arugula
Wild Rice
Baked plain tofu
Carrots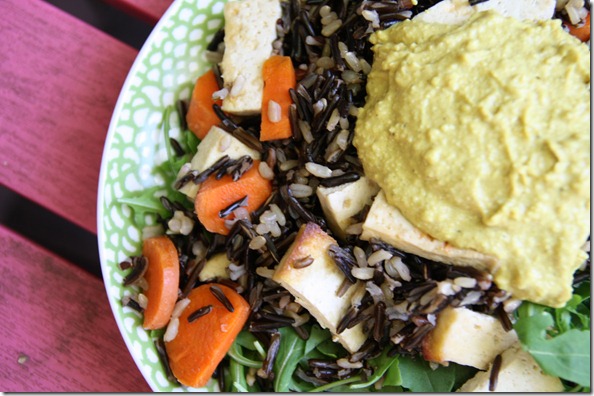 On our way to work, we drove by the local pumpkin patch.  I am so excited for Halloween, especially because of Charlotte friends take the holiday very seriously and create elaborate outfits.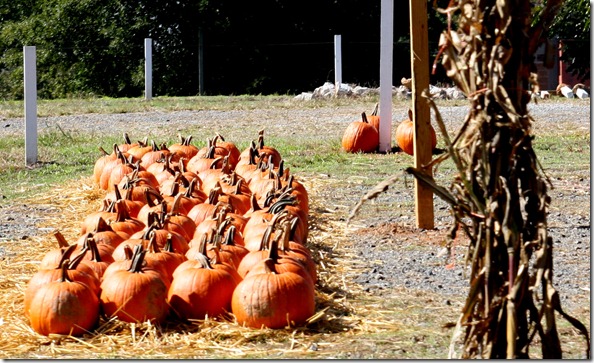 I cannot wait to get a carving pumpkin. 
Anyway – the pumpkins got me started on my costume.  The Husband and I have a really great idea for a couple's costume; we just need to execute it.  I'll give you a hint on our idea…
Anyone planning on doing a Halloween race?  Last year, I did a fun post series on Running Halloween costumes (here's Part I and Part II).  Here are my favorites.
I really don't know how those ladies didn't chafe all up in their hizzies.  That's dedication to the holiday, folks.