Last night, we headed out to celebrate the completion of the book.  I felt very light!  It's amazing how a big work project can weigh on you.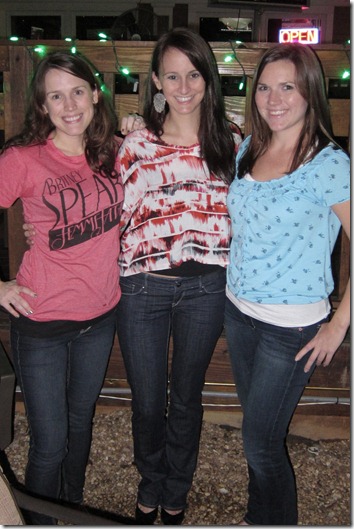 I was pumped to celebrate with Nicole and Megan. Nicole doesn't normally go out on school nights, and Megan lives in Baltimore, so it was very special indeed.
First, we stopped at Pita Pit for dinner.  I've only eaten at Pita Pit once before but man – it's so good!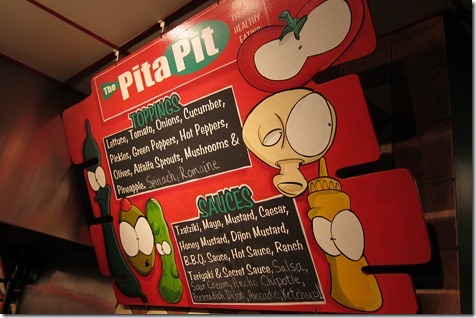 I got the falafel pita.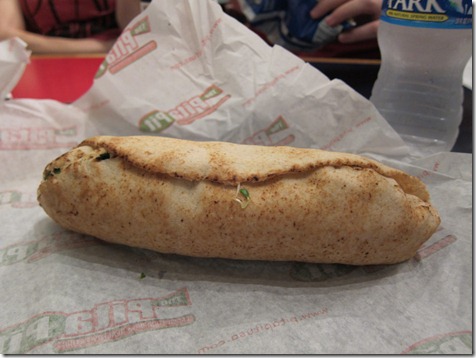 Megan has been staying at my house for a few nights now – it's fun!  I wish she would move into my guest room permanently.  She would be a good roomie.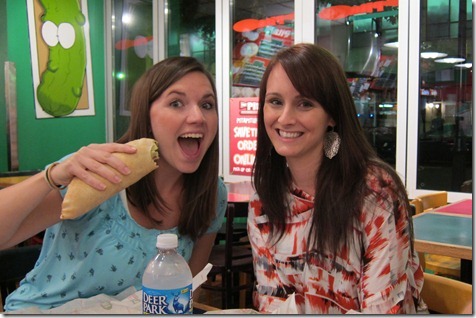 Fun fact: Megan and I met over two years ago when we both lived in Orlando.  We both had blogs and, after communicating online a few times, decided to meet up 'IRL' (Internet slang for 'in real life').  And a beautiful friendship was born! 
We stayed out way too late for a school night and I drank one too many ginger ales and Captains (meaning – two… My head hurts! Can't hang like I used to).  But it was fun and special and exactly what I wanted to do to mark the end of book numero tres.
Breakfast: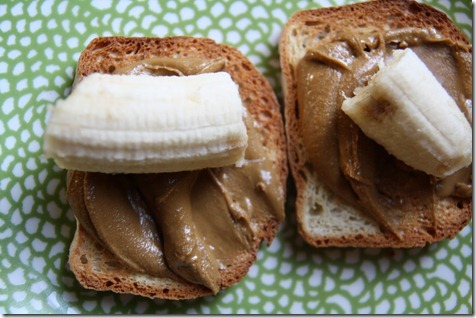 Keepin' it simple because we're – of course – late.
Have a fabulous day!