Have I ever told the story of the time I accidentally ate avocado and almost stopped breathing in my sleep?  No?  Well, pull up a chair.
I am super allergic to avocado.  I hear this 'sucks' because avocado is amazing and whatnot, but I hate avocados.  Loathe them.  When the Husband puts them in our cart at the supermarket, I glare at the avocados like I want to fight 'em.
So, back in the day, when the Husband were just beginning to date we went to a Japanese restaurant and ordered sushi to share.  I knew I was allergic to avocado (I had a bad run-in with an avocado face mask when I was 13), I asked the waiter if the roll had avocado in it, and he said no, so I ate it.  Don't ask why I didn't realize the green pieces were avocado – I was probably drunk on love and staring moodily into the Husband's eyes.  Anyway, that night, I kept waking up, choking on my breath, but would just fall back asleep.  Again – dumb.  When I finally got out of bed the next morning, I flicked on the overnight light and discovered, to my sheer horror, that I was COVERED in hives.
It took 2 weeks for the hives to completely go away, and I was put on this intense round of steroids.  Ever since that night, I have been very cautious and avoided avocado like it's my job.  Fun fact:  people who are allergic to avocado are also allergic to latex, a lesson that I discovered the hard way, ifyouknowwhatImean.
I tell this story because I had a crazy allergic reaction this afternoon – to what, I don't know!  All of the sudden, I turned to the Husband and said, "My face itches.  It's so hot!"  And then my face begin to burn, burn, burn all over my body.  I looked at my arms and saw they were covered in splotches.   My throat began to get really tight.  And then I cried.  Of course!   Allergic reactions are so scary.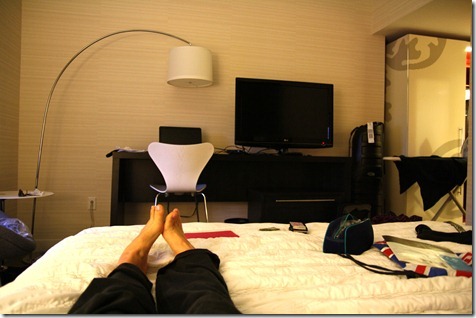 Because of this, I'm stuck in the hotel room instead of partyin' it up with my friends.  Boo.   I took some Benadryl right when the symptoms came on (I really need an EpiPen), but my body still feels ravaged. 
You know what made me feel better, though (besides the Benadryl)?  Room service.  And lots of it.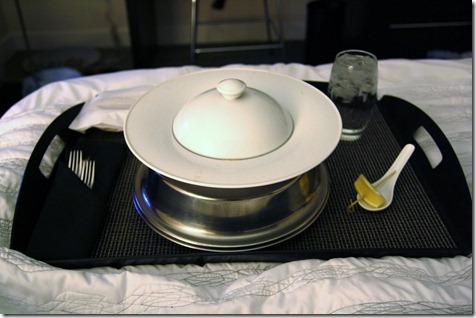 I got the macaroni and cheese.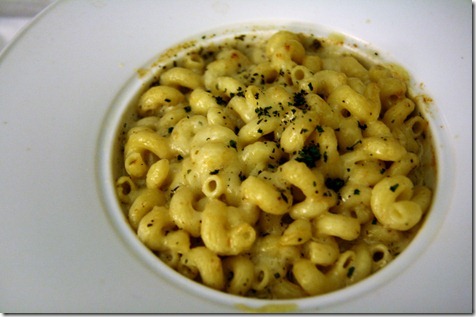 And the goat cheese, fig, and mixed greens salad: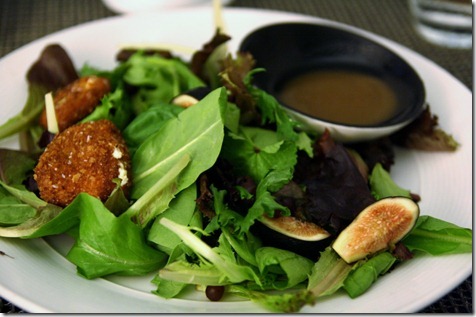 And bread: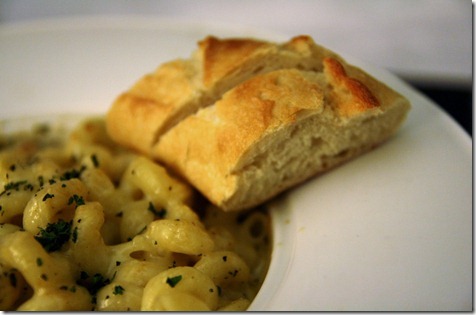 And crème brulee.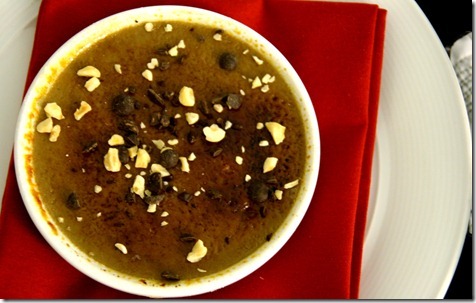 It's amazing how much comfort food – cooked and delivered by someone else and eaten in a bed that isn't yours – can make you feel so much better.
Since I'm obviously not up for going out, I'm giving One Day another shot; it's getting better!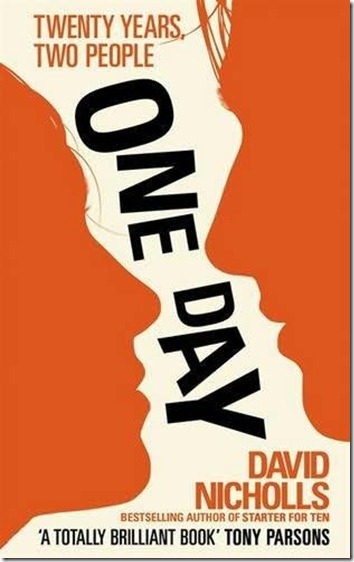 But I already suspect I'm going to hate the ending.
Are you allergic to anything?