Wise words: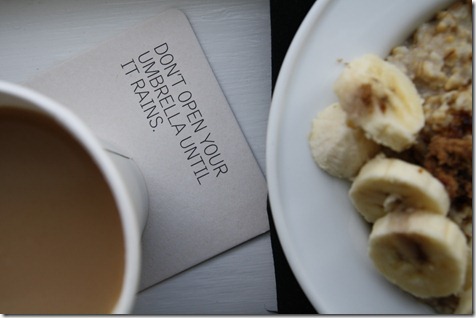 My allergic reaction seems to have subsided.  I guess all I needed was Benadryl, macaroni and cheese, and a good night's rest.  My arms still look sunburnt, but I feel fine.  Thank goodness! 
We got room service for breakfast: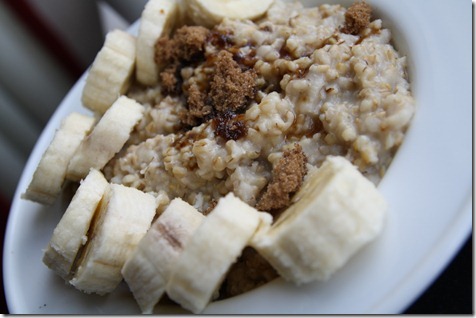 Steel cut oatmeal with brown sugar and bananas. 
We stayed at Le Meridien, a very swanky hotel in Center City Philadelphia.  This is actually my second time staying here, and I would highly recommend it!  Great location, cool décor, and wonderful room service.  Heh.   We're switching to the official wedding hotel for tonight, which I hear is equally amazing.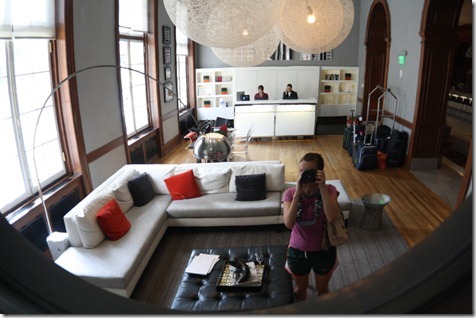 Rooms are normally $250-ish but we snagged a spot for $120 through Priceline!  Love that website.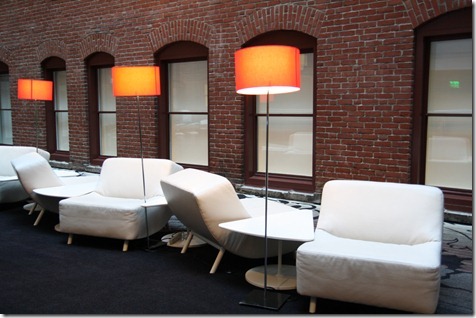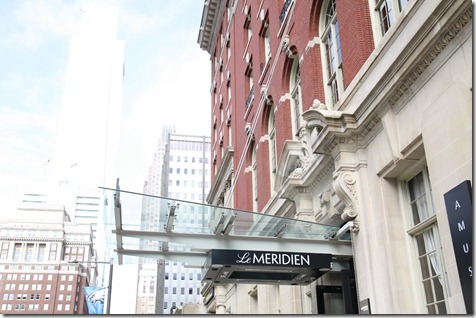 In fact, Le Meridien is so cool that they have a Fitness Centre, not a fitness center.  Swank all around.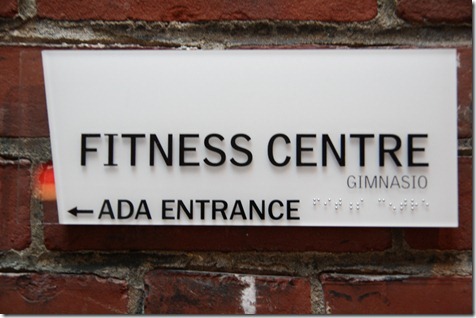 After breakfast digested, I hit the gym, challenged my inner honey badger,  and did a speedy 5K workout similar to the Camel Humps interval program.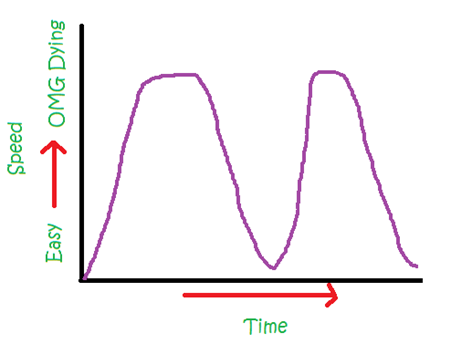 I worked up to 7.5 mph sprints and held that speed for a full minute.  I was pretty proud of myself… it was hard, but I held on!  I find it's easier to hold a sprint when you're listening to really good music and can zone out – and you can't stare at the clock on the treadmill!  Watching the seconds slowly tick down is like torture.
Megan introduced me to The Cataracts station on Pandora.  It's perfect running music.  I play it on my iPhone.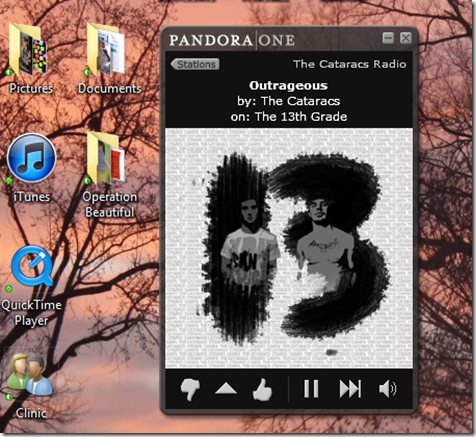 Fun giveaway for you guys!
While I was pounding out my 5K this morning, I was thinking how the 5K distance is so perfect for runners of all levels and experiences.  If you're totally new to running, a 5K race is ideal because you can train for it in just eight weeks using a program like Couch to 5K.  If you're more experienced, a 5K race is a great distance to test your speed.  And if you just want to be active and have fun, a 5K provides a challenge without being too much of a commitment.
So – I'm giving away an entry to ANY 5K.  That's right – if you win, name your 5K and I'll buy you a race entry.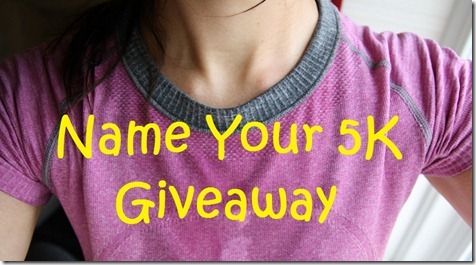 Simply leave a comment telling me what running means to you.  Why do you run?  Why do you want to get started?  I'll pick a winner tomorrow morning.