Where do you keep your key when you run?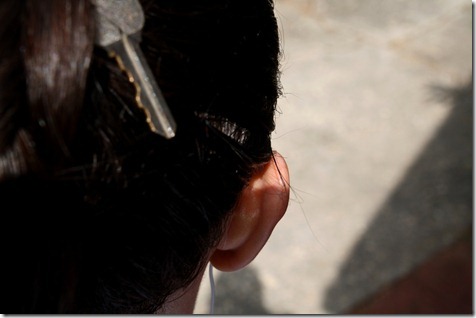 If you've been fumbling for a solution – I've got it!  I keep my key on a hair fubby tie and put it in my hair.  It's super convenient, never falls out, and I don't have to worry about it jangling around in my pocket.  And when I get home, I just undo my hair and slip the hair tie back on my keychain.  Easy!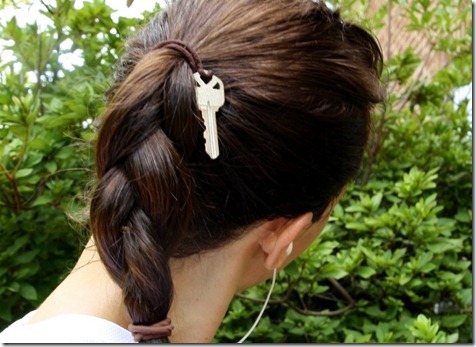 Speaking of running, I did a 10K this morning!
Excuse me while I dust my shoulders off.
I haven't run that far in MONTHS!  Maybe since May?  I feel very proud.  6.2 miles is a far way to carry your booty.  Not sure how long it took because I ditched my watch, but I did the last 2.5 miles in a walk/run style and never felt exhausted.  Wahoo!  Walk/run is the way to be when you're building back your fitness.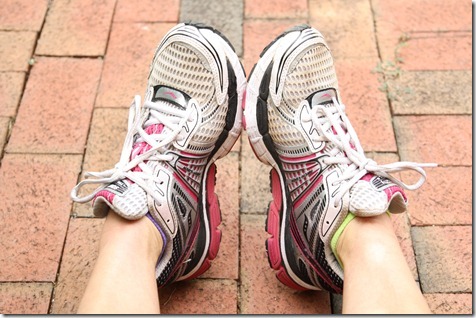 Came home and ate a hummus sandwich and an apple: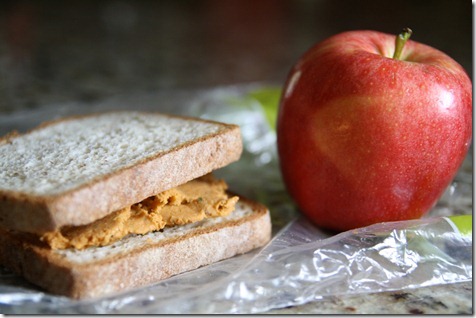 And then, in the space of two hours, I did the following:
Packed my suitcase
Cleaned up dog vomit <—gross
Took a shower
Packed up the dogs' things
Walked the dogs over to Nicole and Isaac's house
Sat with the dogs for 45 minutes while they got adjusted
Nearly cried my eyes out as I said goodbye to the dogs
Changed my sweaty clothes
Put our suitcases in the car
Drove the airport
Parked in the very back corner of the lot
Went through security
Got on the plane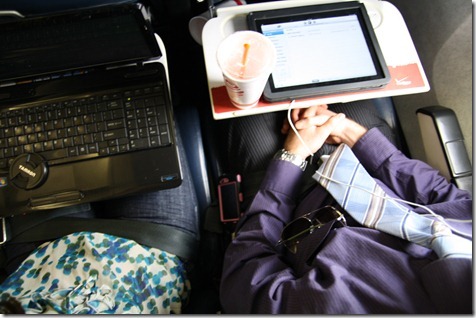 Oh, and I got snacks!  The smoothie was some sort of strawberry/banana blend.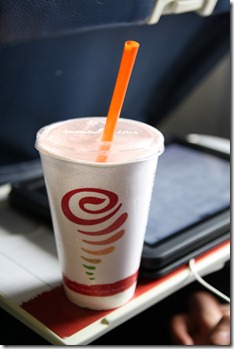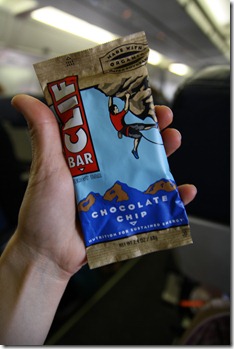 Pretty pumped to spend the weekend in Philadelphia with our friends!