In the last three days, the weather has completely turned to fall.  The mornings are cool and bright, and the evenings as crisp and clear.  I love it.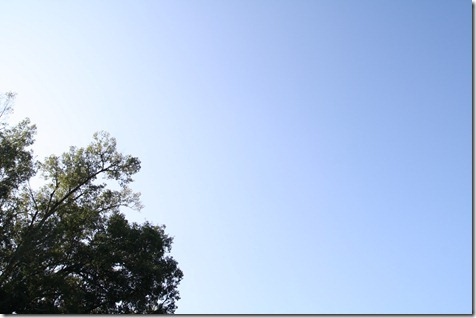 The gardenia bush in the backyard knows what's up – I've read that the flowers only bloom when it gets cool at night, and low and behold, one aromatic flower has popped up.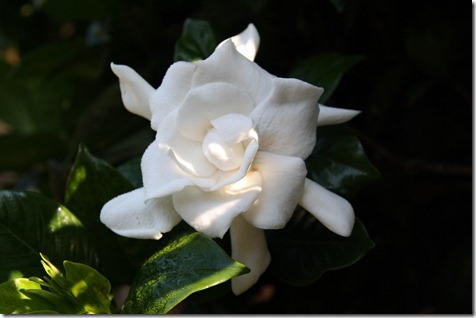 I literally stood with my face buried in that bloom for five minutes this morning, inhaling the scent.
Maybe the perfume went to my head because I slapped a big glob of sunflower butter in the middle of my oatmeal.  There's something about the texture combination of nut butter and warm oats that I don't normally like (I know, crazy) but I tried it again today.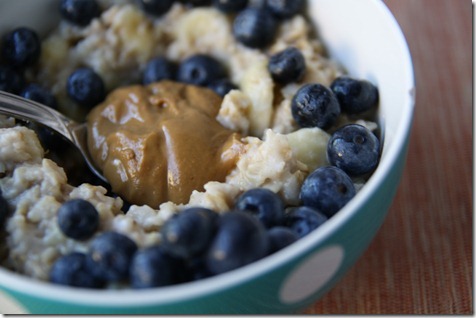 And guess what? I liked it.  Taste buds evolve, I guess!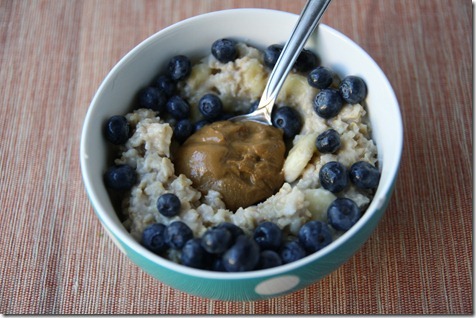 On the stovetop:
1/2 cup oats
1/2 cup water
1/2 cup almond milk
1 banana
Toppings: sunflower butter and blueberries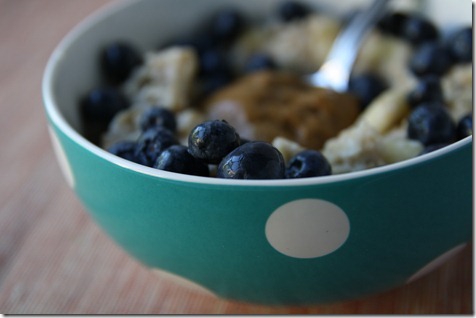 Oh – something special for you! 
Peter Hollens (here's the funny story of how we 'met') has released a new video featuring music by Adele (swoon!).  All sounds and beats made by his mouth!
Why isn't he hella famous yet?! So talented.