Oh, friends.  It's just one of those days!  Very dreary outside, and I think it's impacted my mood.  I was quite productive this morning, but my attention span and desire to check items off my To Do list are seriously waning.

I did, however, find time to work at the clinic and hold several conference calls.  Lots of exciting speaking events coming up very, very soon.
And send out guilt-trippy emails.  This is the bag in question.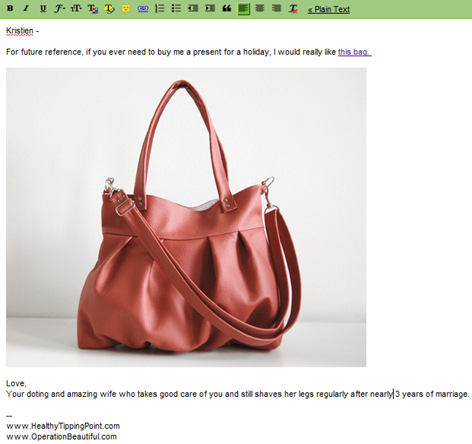 PS – That email will never work. 
In between patients, we went out to lunch.  Although we were not celebrating the acquisition of my new purse, the Husband and I did eat out today to celebrate a milestone at his business.  A successful day for the Hus, indeed!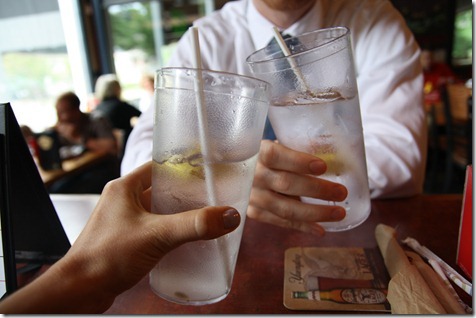 I know – water is boring.  It was a working lunch, you see?
Salad: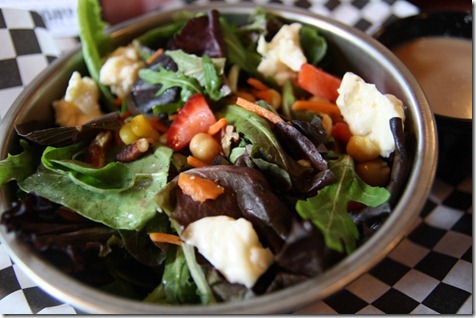 Lots buried underneath: brie cheese, chickpeas, corn, pecans, carrots, cucumbers, and strawberries.
My sister-in-law baked shortbread-caramel-chocolate squares and brought one in for me.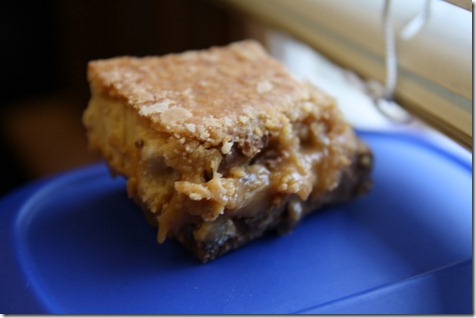 I promptly went into sugar shock.  Munching on several handfuls of Puffins cereal did not help.
So – yes.  That's my Wednesday morning and afternoon in a cr-azy nutshell.  What have you been up to?  Squeeze in that workout?  Slam dunk a meeting?  Lay on the couch and watch reruns of Teen Mom?