Nope.  Never have been! 

Buffalo, NY is actually named after nearby Buffalo Creek – at least according to Wikipedia.  I was in town today for an Operation Beautiful presentation at Canisius College. 
Things kicked off bright 'n early with a trip to the Charlotte airport.  I have to say – Jamba Juice is really the best, healthiest airport option at Charlotte.  Not only do they do amazing steel-cut oatmeal, but they also have fresh-pressed carrot juice!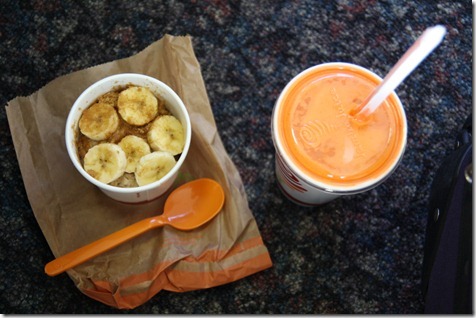 I'm full of random factoids in this post, so here's another one:
Did you know that baby carrots aren't actually tiny carrots?  They are just regular carrots that have been shaped into a cute shape.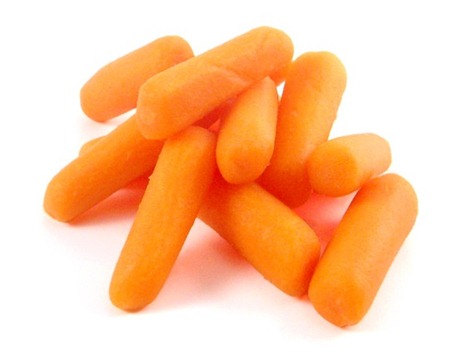 (source)
So don't feel compelled to pay extra for them! 
Where was I?  Oh – landed in Buffalo, checked into my hotel, and headed to Twitter to find a restaurant recommendation.  Kim suggested that I try Merge, a mainly local and sustainable restaurant with loads of vegetarian and gluten-free options.  I ended up getting the falafel, which was definitely worth the drive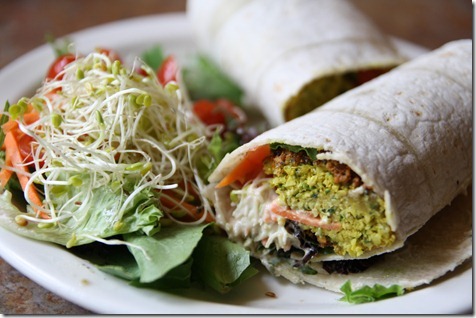 You know it's coming… Fun fact about falafel:  It's thought falafels, which are fried chickpeas and spices, originated in Egypt as a meat alternative during Lent.
Had a yummy Larabar for a snack: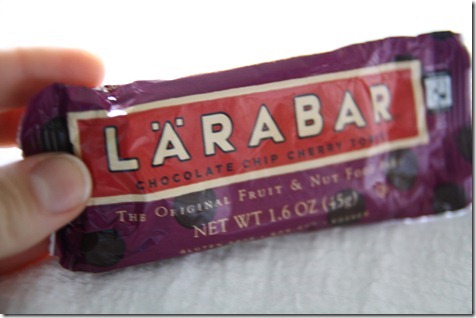 And then I got my present on.
Is this not the most beautiful room you've ever seen?  It used to be a church but is now a performing arts center.  Very intimidating.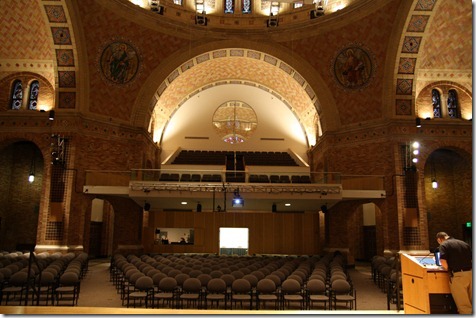 But everything went swimmingly – the group was really engaged – and afterwards, the event organizer was kind enough to join me for an awesome dinner.  She took me somewhere 'very Buffalo-ish' (unfortunately, can't remember the name) and I got a entrée of spanakopita and mashed potatoes, plus a big glass of red wine.  It was just SO nice to have company over dinner.  The gesture really made my night.
And your last fun fact of the night: I learned the average sales price of a house in Buffalo is about $70,000.  Can you believe it?!  To my Charlotte ears, that seems so affordable.  Now, if I could only brave that blustery winter that everyone keeps mentioning…