A very productive Monday, indeed.  I played super secretary at the clinic, wrote my little heart out, and finished off my plans for a blog redesign (happening in two – three weeks!).   And I bought a new camera lens.  A very good Monday, all around.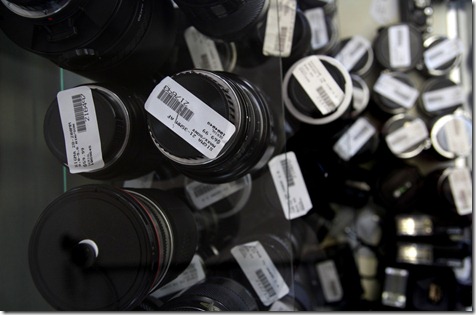 (For the fellow photography nerds:  I got the Tamron AF 17-50 mm.)
All that is left is some taxin'.  Since we are small business owners, we file quarterly.  I know I should enter incomes and expenses throughout the quarter, but we both always leave it until the last minute.  We're currently sitting on the couch amongst receipts galore! 
Luckily, dinner was quick.
In the mix:
Millet
Black beans
Pumpkin seeds
Carrots
Broccoli
A mixture of olive oil and balsamic vinegar
Sprouts
This is a great dinner because it only involves two pots:  one for the millet and another for the carrots and broccoli.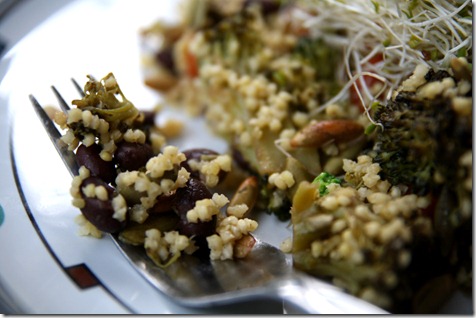 I prepped the millet per this method.  Meanwhile, in a wok, I steamed the chopped broccoli and carrots.  Once the water cooked off, I poured in some oil and balsamic and let it all brown.  I drained and rinsed the beans.  And finally, I combined everything together, adding the seeds and sprouts at the end.
Tada!  Dinner is served.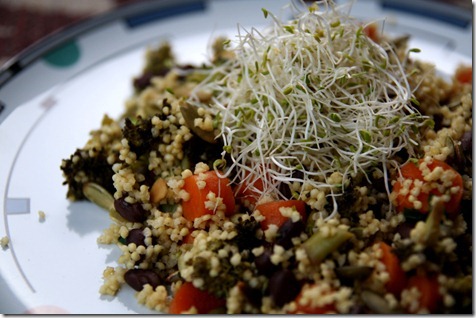 My mid-afternoon snack was a yummy juice from my favorite hippie general store.  I asked for the 'everything minus garlic.'  I think there was carrots, beets, apple, parsley, and… hmmm.  Well, there was other vegetable goodness involved.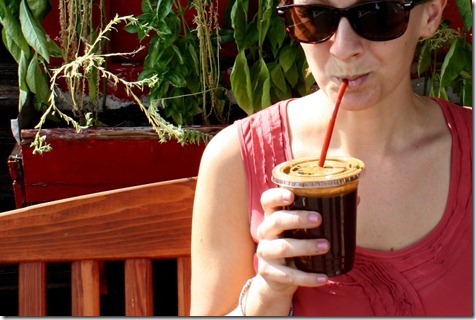 Time to tackle those receipts.  If I don't come back by tomorrow morning, call for help.  I'm buried under paperwork!