We were busy bees today!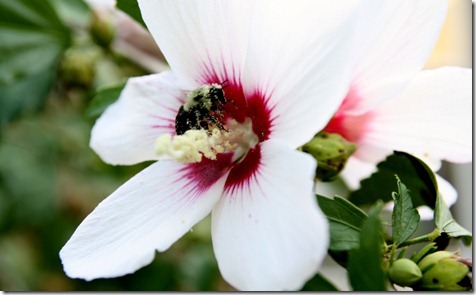 I've had two fabulously productive work days in a row.  So nice.  I think it was all about an attitude shift – I decided I was going to be productive and stop slackin' off (I'm talking about you, Twitter…).  And guess what?  Suddenly I'm productive.  Who would've thunk it?
Something fun:  Recently, the Husband cashed in his credit card points for a Starbucks gift card.  Best idea ever.  We both got icy drinks this afternoon while he was in-between patients.
I got the green tea lemonade.  Very refreshing.  Oh, and see that side braid?  That is my new "I-haven't-washed-my-air" hairstyle.  It's a close second to the famous Top Knot. 
Hydration was important because I sweated through an evening hot yoga class!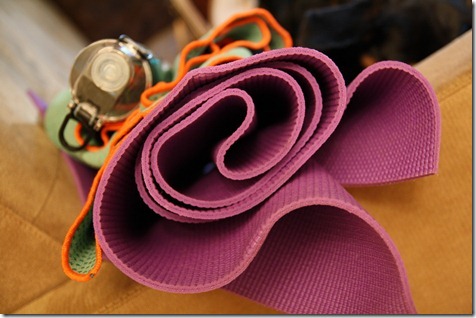 I took a late class last week (8:30 PM), and it completely energized me.  So I attended an earlier evening vinyasa class, which was perfect.  Also, I think avoiding the inversions (like wheel) helped a lot.  All that blood flowin' to my face wakes me up!
This was my fourth yoga class in the last two weeks.  Perhaps I'm getting my yogi groove back? 
Dinner was a little awkward since I needed something small before class: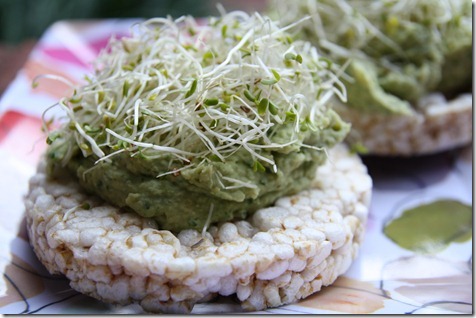 Two rice cakes with globs and globs of spinach hummus and sprouts.
Actually, this was arugula hummus.   Followed the same general recipe but used a different green and didn't pre-bake the chickpeas.  Still very tasty!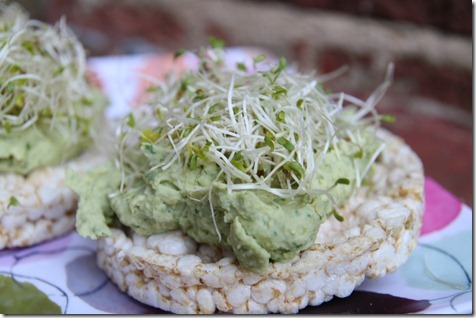 After yoga, I had cereal (Koala Krispies, apparently I'm 5 years old) and blueberries.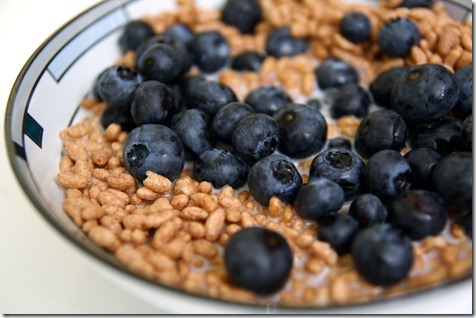 Time to buzz to bed! Zzzz… Zzzz… Zzzz!