'Tis a wonderful day for a run.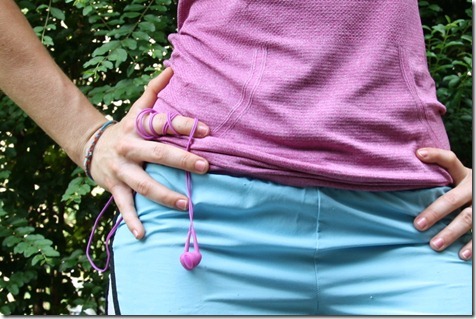 My last race was the extremely epic Lake Logan Olympic Triathlon on August 6.  Since that weekend, I haven't given much thought to training or racing.  No logging of mileage.  No weekly plans.  I've just been aiming to move a little bit every day, run three times a week, do more yoga, and free up as much time as possible for work.
Even though I haven't been training, I have been vaguely preparing for three upcoming races:
Hit the Brixx 10K – September 17
I'm very excited for this race because it's actually part of Nicole's bachelorette party weekend!  Also, I haven't done a 10K in a while, and I enjoy the distance.
Tri for Abby Sprint Tri – September 24
This tri is a 500-meter swim, a 14-mile bike, and 5K run.  It's a small, local race and I'm hoping to place in my age division (because there might only be 5 people in my age divison…).  Fingers crossed!
Ramblin' Rose Sprint Tri – September 25
This tri is actually a POOL triathlon, which I'm pumped for because I've never done a tri in a pool.  It's a super sprint tri with a 250-yard swim, 9-mile bike, and 2-mile run.
Has anyone else ever done a Ramblin' Rose event?  The series is just for women and is designed to encourage newbies to get involved in racing.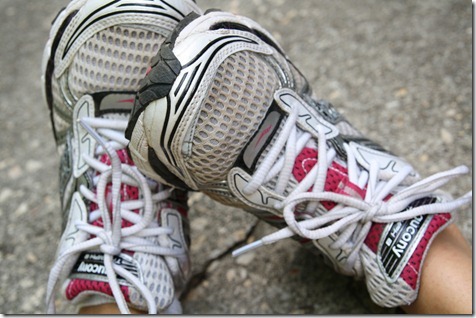 I'm actually doing Ramblin' Rose as a sponsored runner.  Endurance magazine, which helps run the races, is doing a piece on Operation Beautiful and how racing can build self-esteem and body confidence.  The piece will come out this fall.  I'm pretty excited about it!  I've always loved Endurance magazine.
Last week, I did a photo shoot for the article with Jessica Blakely at my in-laws' lakehouse.  I was photographed in running, swimming, and biking gear, and afterwards, I kind of felt like I had actually done a triathlon.  Heh. 
Endurance magazine was kind enough to offer a Healthy Tipping Point reader a FREE ENTRY to Ramblin' Rose Half Marathon in Durham, North Carolina.  The race is on October 16 and is expected to sell out!  I'll pick the giveaway winner at random tomorrow – just leave a comment on this post and let me know you'd like to be entered in the giveaway.
Anywho – I ran 5.0 miles this morning in preparation of my upcoming 10K.  It was sunny but cool out, and I felt strong.  I tackled hills, dashed on the straights, and only took a few walking breaks.  Wahoo!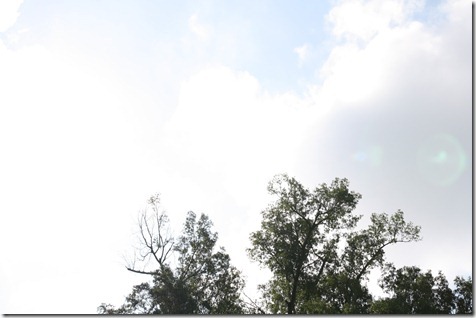 Before running, I had two Panda Bites.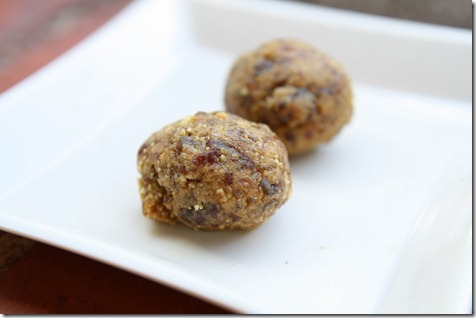 And afterwards, a big bowl of yogurt mess.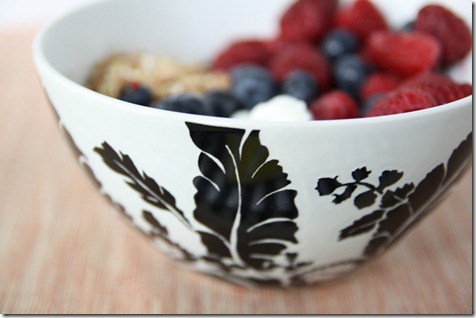 In the mix:
Koala Krispies
Raw oatmeal
Blueberries
Raspberries
Oikos vanilla Greek yogurt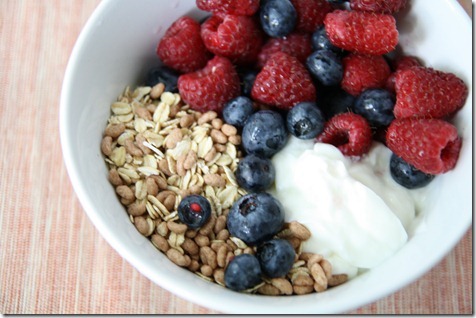 Is it really already Wednesday?