Welcome to the City of Brotherly Love!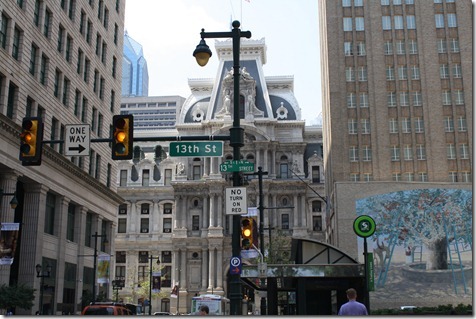 I had a little bit of trouble falling asleep last night – it kind of felt like Christmas Eve.  Too excited and nervous to sleep.  I caught an early flight with several other Charlotte bloggers.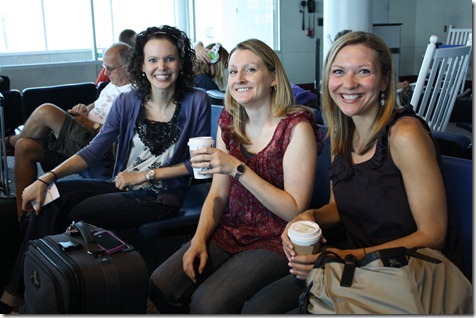 (Allison, Brittney, and Erin – Kelly was there, too!)
I opted to just find breakfast at the airport (okay, I ran out of time at the house).  And I was pleasantly surprised to find a really tasty (new?) option at Jamba Juice.  Organic oatmeal made with soymilk.  Sign me up!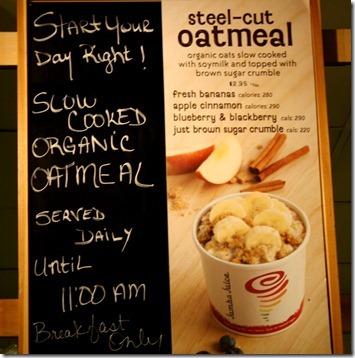 Just as tasty as expected! 
Unfortunately, I wasn't sitting near any of my friends, but that gave me time to work on the plane. 
Once in Philadelphia, the fun began!  The Summit is a really cool experience – over 200 bloggers and a readers converge on one city (we've done Boston and Chicago in the past) for an entire weekend.  It's cool to see so many familiar faces in 3D!  After all, I'm used to looking at them on their blogs or Twitter!
After the initial hellos, a large group of bloggers decided to head out for lunch. Since Govinda's Vegetarian was so close, we just decided to hoof it.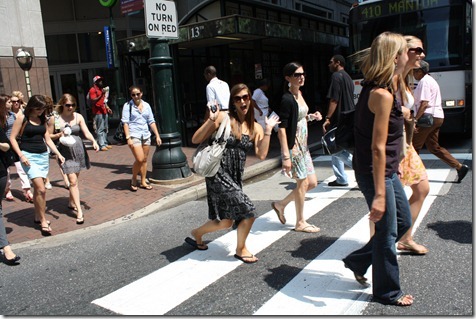 I got a bean, rice, salsa, and cheese wrap.  It was tasty!  I was jealous of the faux-Philly cheese steaks.  Should've gotten one of those.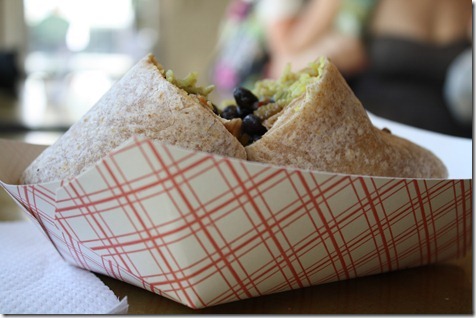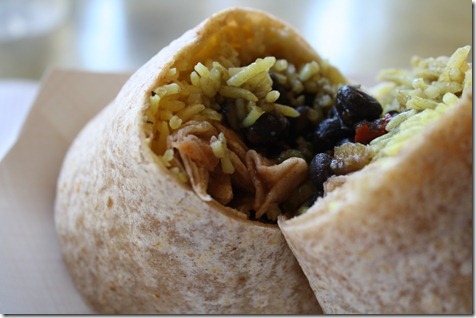 And then we got some fro-yo because it was ridiculous warm out.
Well, I am going to rest on feet and close my eyes for a second, and then I've got to help with registration and then cocktail party. 
I hope everyone is having a wonderful Friday!