I am a self-declared coffee addict.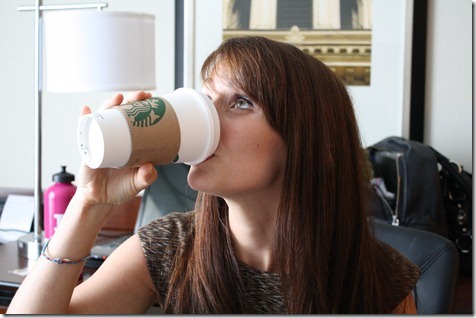 I love coffee.  I love the taste.  I love the buzz.  I love the routine of preparing and drinking coffee in the morning. 
But I'm not so sure coffee loves me back.
The Husband (in all his infinite holistic medicine wisdom) has been urging me to eliminate – or at the very least, cut back – on coffee for years.  He argues that coffee stresses my body (especially the adrenal glands) and is hard on my digestive system.  I always retort, "But I only have a cup a day!" And he shoots back, "That's 365 cups a year.  Do you really think that's drinking coffee in moderation?"
I hate it when he's right.  Hate it!  When I put aside my stubbornness ("But I don't WANNA give up coffee!"), I realized that I totally use it as a crutch.  Coffee allowed me to stay up ridiculously late watching trashy reality TV and perk up right away in the morning.  Maybe if I didn't have coffee to lean on, I'd be forced to actually get the seven or eight hours of sleep I needed.  And I really don't think it's the best for my body.  I know many people can regularly drink coffee with no ill effects (in fact, for some people, it can be beneficial), but I don't think it's jiving with me lately!
So I'm trying to cut back – I don't want to say I'm quitting – the coffee.  I just don't think I'm a cold turkey kind of person.  Cutting back seems more manageable.  Some mornings have been hard, but I haven't strangled myself with a dish towel yet.  Here's how I'm slowly giving up the java:
I replaced the ritual of drinking coffee.  So I've been drinking tons of green tea.  I bought some organic loose leaf tea and bust out the pretty tea pot every morning.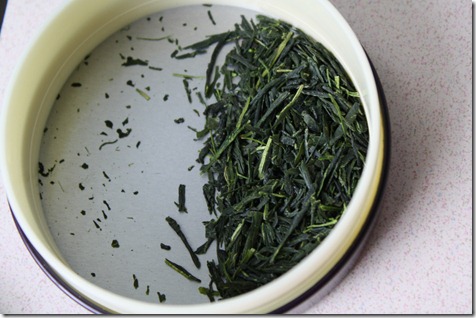 When I do drink coffee, I wait until at least an hour after breakfast.  I've found that I don't really need coffee as often as I thought I did.  A lot of my coffee consumption was out of habit.
When I do drink coffee, I make it conscious choice.  I try not to drink it out of habit.  But if I truly want it, I drink a cup without the guilt.  Like tonight – I REALLY needed a latte tonight!
I pour coffee into my smaller tea cups instead of my big coffee mugs.  It's a visual trick, but it really works. I feel just as satisfied!
Any former coffee addicts out there?  How did you quit?  Help me!
PS – The Healthy Living Summit Cocktail Party was tonight.  It was a blast.