If rain on your wedding day is good luck, than a hurricane on your bridal shower must be an excellent omen.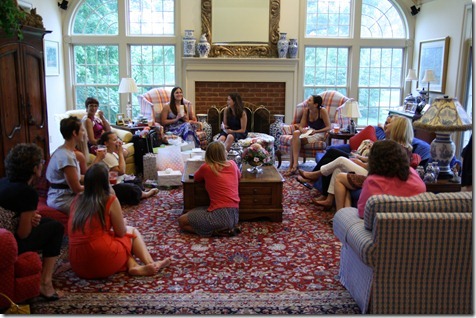 For a while, we weren't sure Lauren's shower was going to happen.  But everyone rallied together to show her a good time.
When I grow up, I want to throw people fancy parties with table accessories.  I'm going to do Jen's baby shower in October, and it's my personal goal to make a pretty tablespace.  Any pointers?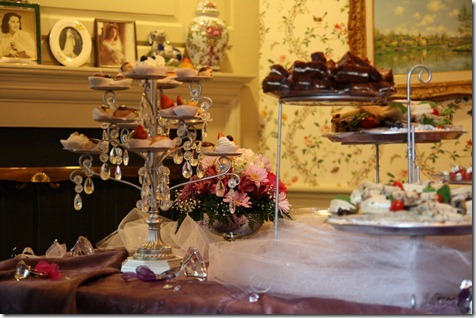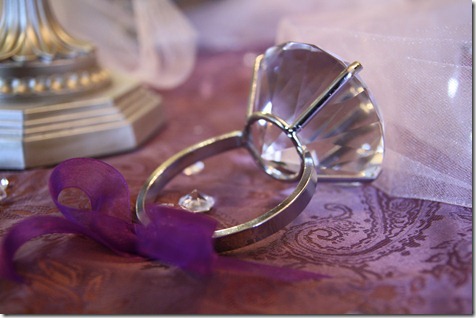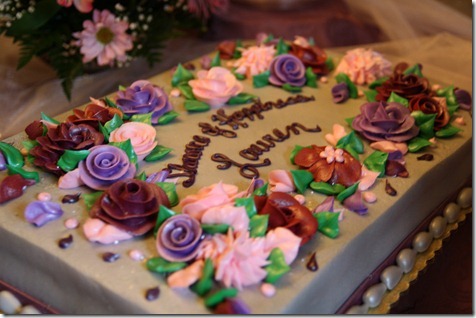 My favorite part?  Wedding photos of Lauren's mother, grandmother, and aunts.  So fun to look at everyone's dresses from the 1930's, 1970's, and 1980's!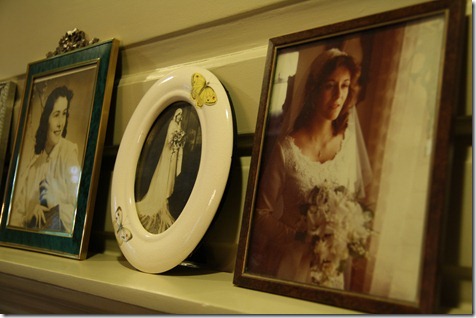 Wait – I lied.  My favorite part was the epic chocolate fountain.  I pretty much put my mouth under the stream and just stood there.  There were pretzels, bananas, marshmallows, strawberries, and other goodies to dip in the fountain.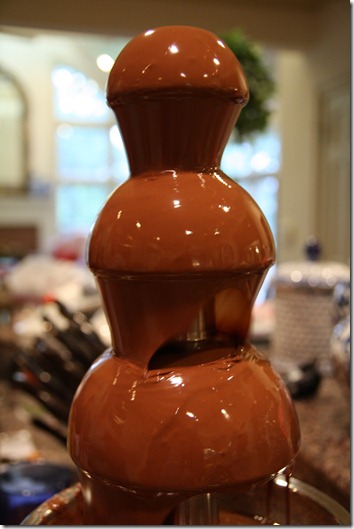 Beyond chocolate, I munched on finger sandwiches, cheese, veggies, and little desserts.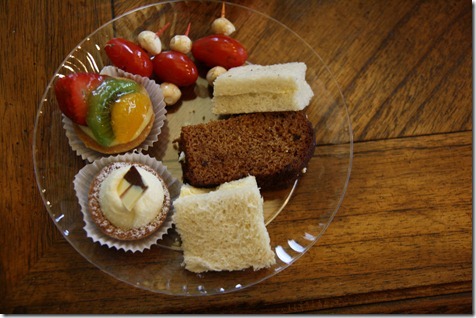 And cocktails!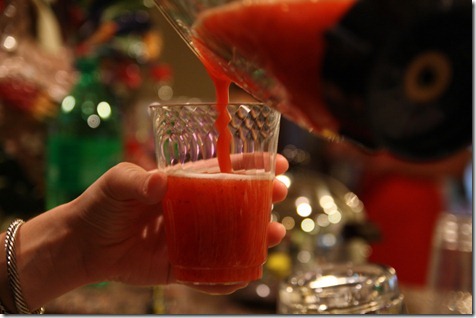 Finally, it was time to open the presents.  I've written about this before, but I seriously LOVE bridal showers and watching the bride as she opens all the presents.  Some find it tedious, but I find it so sweet and exciting.  It's such a special time in someone's life.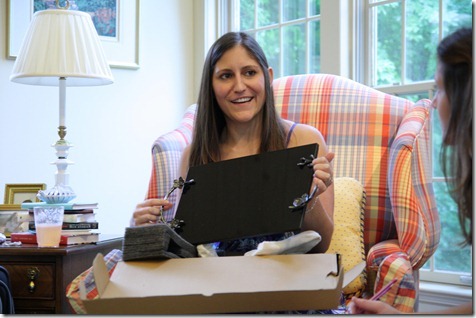 Our friend Shayna was in charge of making the ribbon bouquet.  It was gorgeous!  Lots of pretty, colorful ribbons.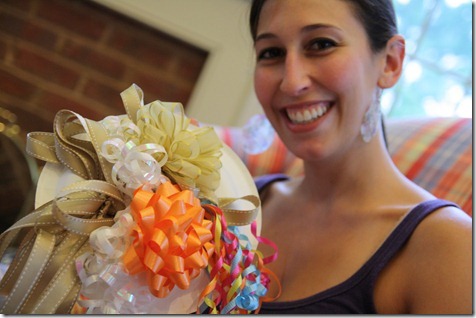 My gift to Lauren was a framed copy of her wedding invitation.  This is my favorite wedding gift!  My former boss framed my wedding invitation, and it was so sweet because I never, ever would've thought to frame my own.  Now I look at my every day.  Lauren loved it!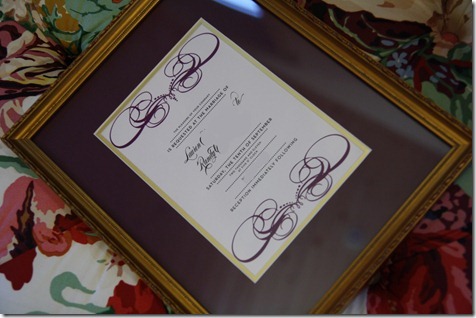 We left the party just as the weather was starting to turn…
Since both my original and backup flights have been canceled, I think I'm going to end up driving back with friends.  With all the backed up air traffic and craziness, I bet I can drive faster than I can fly!
But first… the BIG night out for the bachelorette!  Everything else might be closed, but all the bars are still open.  Go figure.