Batten down the hatches!  Hurricane Irene seems pretty intent on raining on Lauren's bachelorette weekend.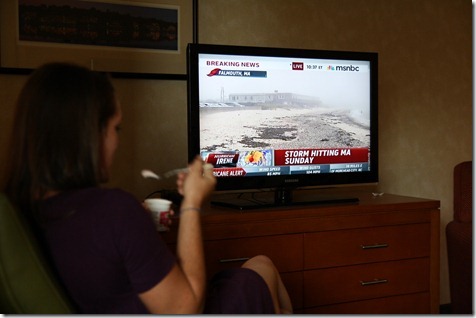 We just decided to move her shower up by a few hours so everyone can safely drive in and get out before the rain comes.  No one wants to cancel because Lauren doesn't even live in the USA anymore, and so many people came from so far to celebrate!  Plus, we don't want to miss out on a chocolate fountain.  Obviously.   
Irene couldn't stop us from celebrating last night.  The group that is staying in the hotel got gussied up and headed out for a lovely dinner at Buddakahn.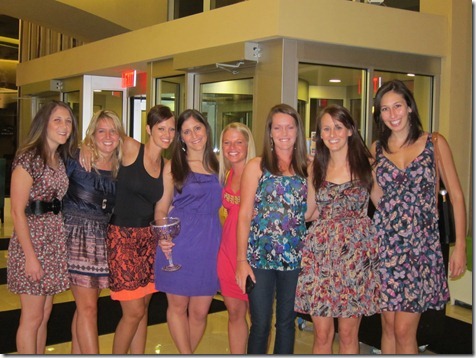 Since our group was so big, we got to sit at the special communal table in the center of the restaurant.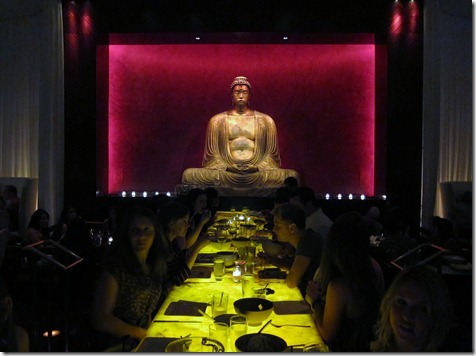 Lauren drank her wine out of a fancy bedazzled goblet, which her sister crafted.  Anything that draws extra attention to the bride is a good idea!  Free drinks!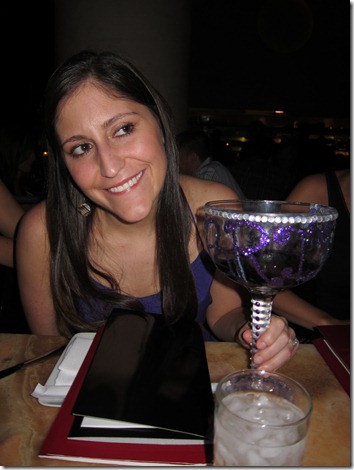 Even the boys at the bar we went to afterwards was jealous of her goblet.  I said that her sister should start selling these things on Etsy.    Her sister would make a fortune!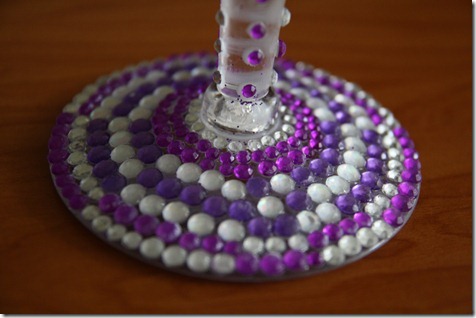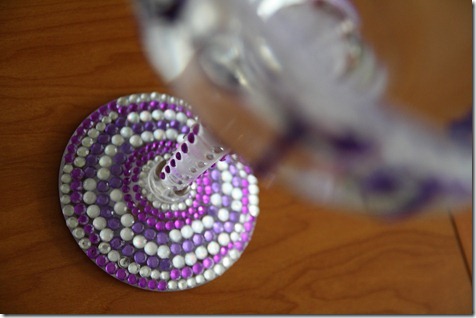 Anyway – the food at Buddakan was amazing.  Impossible to photograph, but it was an amazing blend of Asian fusion eats, served family style.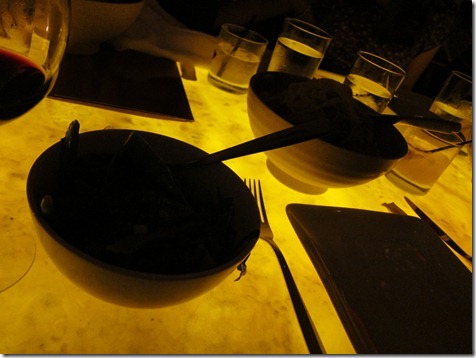 Another veggie friend and I split tofu Pad Thai, Chinese broccoli, and edamame ravioli.   I would love to recreate the edamame at home.
We came home at 2:00 and tackled Diana's coconut macaroons.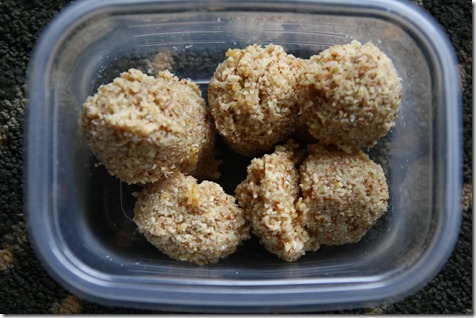 And, amazingly, everyone was up at 9:00.  We watched the weather station for a while and decided to go grab a free breakfast at the hotel.
It wasn't very good.  But it was free.  So it was all good! Omelet, fruit, and strange hashbrowns.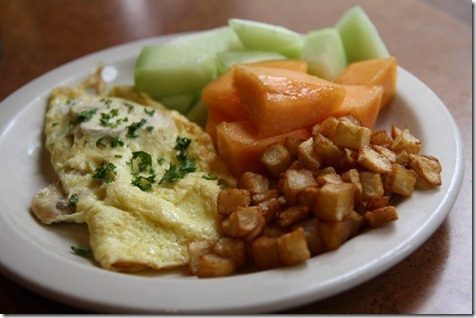 To the tune of "Come on, Eileen Irene," we're headed out to the bridal shower.  Keep your fingers crossed that Lauren's day isn't rained out!