Last August, I was spending a lot of time doing my favorite thing – running!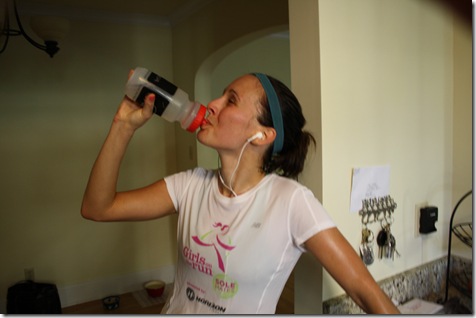 I was training for my second marathon (which, please excuse me while I dust my shoulders off, I crushed), and many, many hours each week were dedicated to training, stretching, and fueling with one goal in mind: 26.2 miles. 
These days, I am spending more time doing this: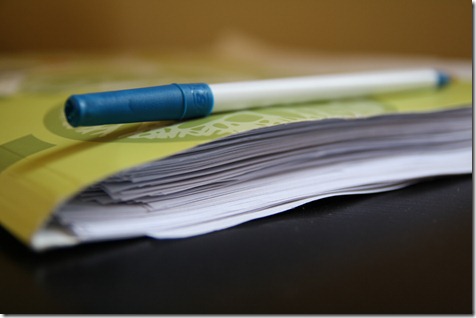 In fact, lately, I haven't been up to my normal active standards.  And I wanted to share why!
Since I started to exercise five years ago, I've come to understand that you cannot – and should not – do it all.  When you exercise, your body perceives it as stress.  In many ways, it's a good form of stress because exercise makes us stronger and healthier.  But if there's a lot of other stress in your life – like, say, writing a book – there's a point of diminishing exercise returns. 
You only have so much energy to give to life.  And to expect that you'll always be able to do everything, all the time, is silly!  I spoke a few weeks back about how my current mantra was "do less, so I can do more."  Temporarily cutting back on exercise has allowed me to do so much more in other ways.  Not only can I do more, but I can put more of myself into my work. 
I love running.  I love racing.  I still have races on the calendar.  But I'm choosing not to set myself up to fail by signing up for a race that would require a bigger commitment than I can readily give right now.  It's pointless to compare myself to my past and think that I should be capable of doing the same thing; I'm not in the same place!  And that, my friends, is what I believe being healthy is all about – true balance, in all areas of life, not just diet and exercise. 
So instead of working out, today I worked my brain.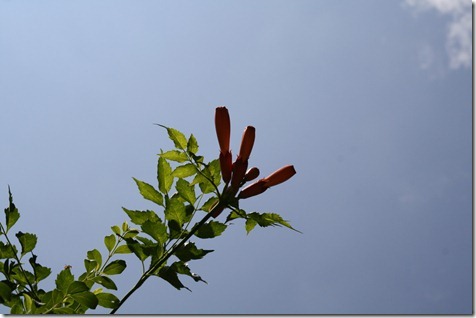 And took self-photographs with Maggie.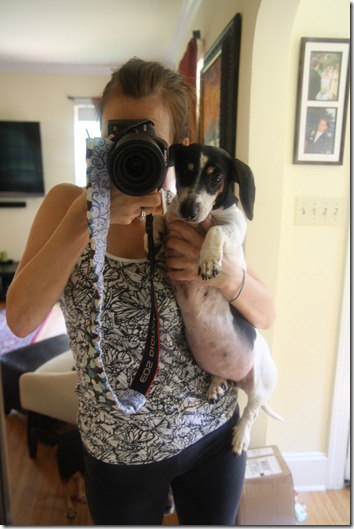 And made a delicious lunch.  Part #1 of lunch was consumed around 11.  I had rice cakes with goat cheese and hummus.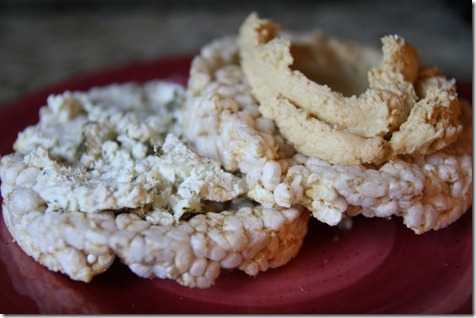 And Part #2 of lunch was baked sweet potato and steamy greens.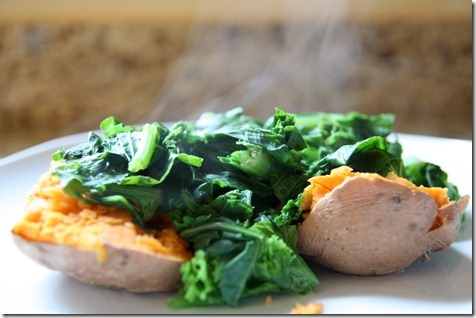 Drizzled in olive oil and a little honey!  Try it, it's good!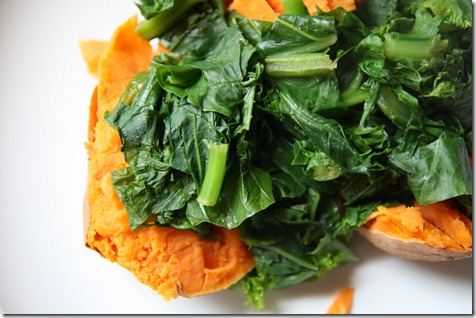 How do you find balance between your work and family obligations and your exercise goals?  Anyone else taking a step back so they can 'do more' in the areas that count right now?