We just wrapped up Day 2 of the Healthy Living Summit.  The conference and panels were amazingly inspiring, but I must admit that my very favorite part of the day was when Katie and I took a break for some power yoga.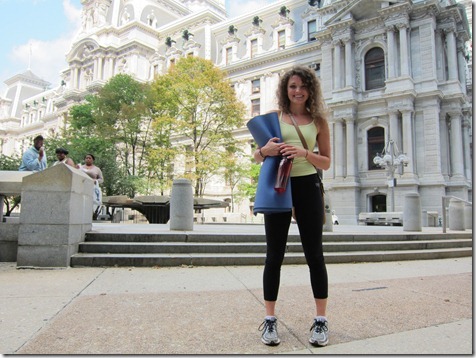 Philly Power Yoga is just a mile or so from our hotel.  I haven't been to a new yoga studio in over a year, so I was curious to practice in a new location with a new instructor.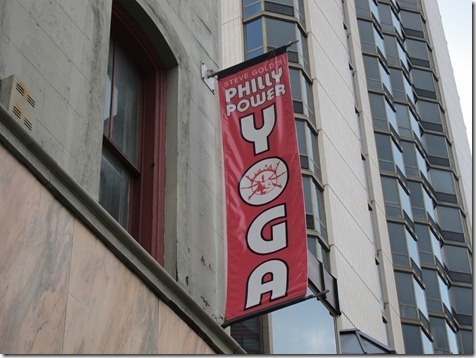 Philly Power Yoga did not let me down.  My other studio is super fun (they blast hip hop and pop music throughout class), but it's not as calming and introspective.  I loved, loved, LOVED the vibe of Philly Power Yoga.  The studio was open, air, and quiet.  We also held the poses much longer than normal, and my muscles were quivering by the the end.
The yoga instructor closed with this thought – ‎"I don't believe yoga was designed to be easy or sometimes even possible. But I do think it was designed to create ease and to create possibilities."  Isn't that lovely?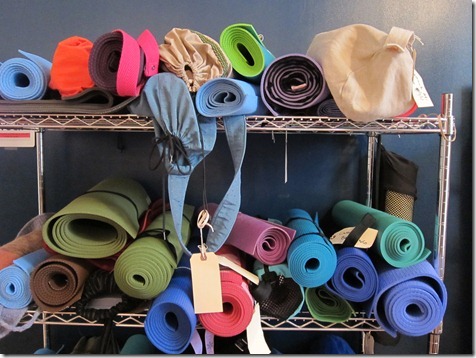 So – back to the Summit!
One aspect of the Summit that gets better and better every year is the FOOD!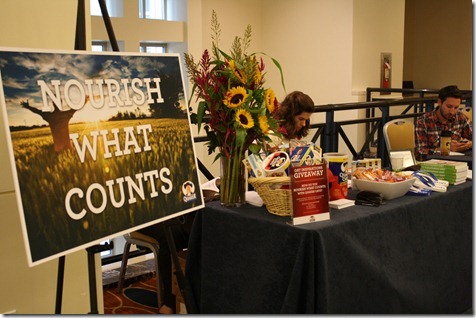 Breakfast entailed a massive cereal bar, yogurt, fresh fruit, and boiled eggs.   I tried the Erewhon brown rice cereal, which is gluten-free.  Very good!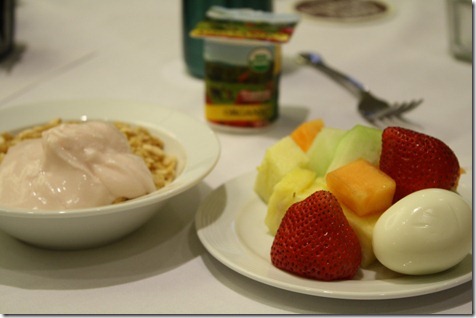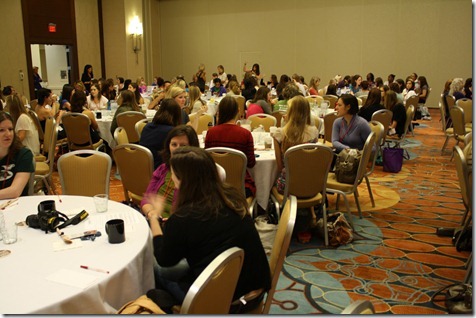 I snagged a snack from TinaFFF, who was serving as a brand rep from Love Grown.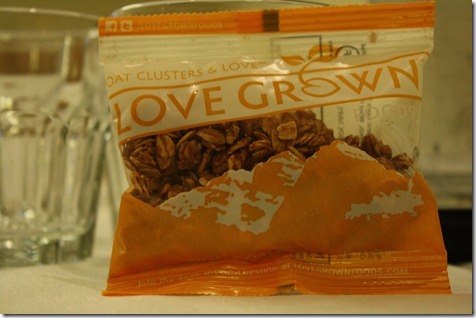 Lunch was actually an entirely vegetarian affair.  I scooped up a quinoa and chickpea salad, veggies, and a Great Harvest roasted veggie sandwich.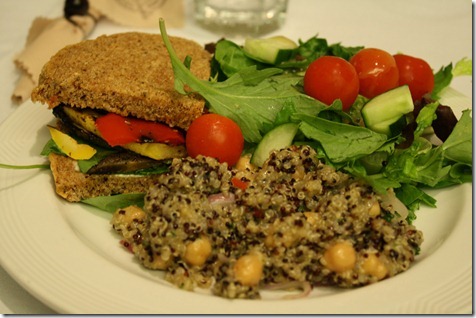 And since I'm rooming with the BEST BAKER IN THE WORLD, I have been eating a fairly steady supply of Sugar Dough Balls and macaroons.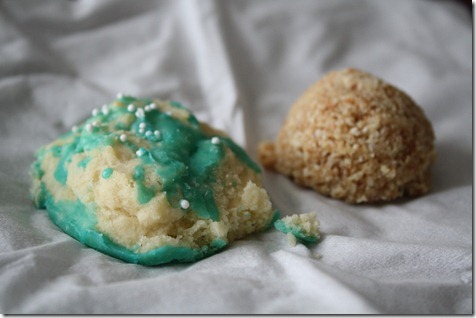 The dough balls are the best. 
Meanwhile, back at the ranch (AKA in Charlotte), the Husband called to let me know this little gem:  He was driving down a major road when he came upon a  totally naked man, just standing in the median.  The man was in the process of getting arrested.  Can't believe I missed that.