Good morning! I'm having a mighty fine morning.  I slept well, rose early, and hammered out some work.  Wahoo!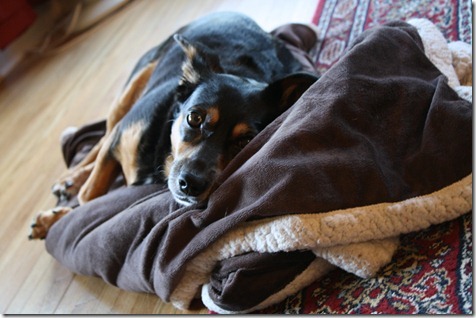 (James wanted me to let you know that the winner of Maggie's birthday giveaway is Mela!  Congrats!)
Breakfast included Panda Puffs, salty pumpkin seeds, blueberries, and blackberries.  I love all the competing sweet/salty flavors.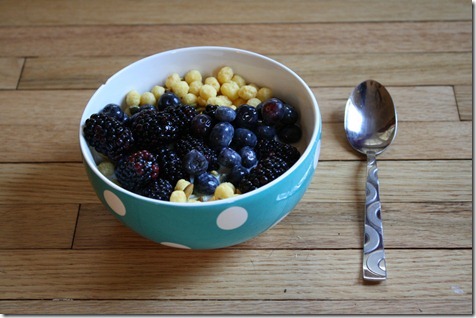 So, the comments on my Doing Less post were SO good.  Truly.  Not surprisingly, the feeling of getting bogged down by the day-to-day tasks and losing sight of the big picture is pretty common!   Whether we simply have too much on our plate or we're just too distracted by Facebook and Twitter (guilty as charged), it is possible to take control back and f-o-c-u-s on what really matters.  You just have to make the effort!
You all had such good feedback and advice on how to thwart this problem… I thought I'd share a few of the standout thoughts: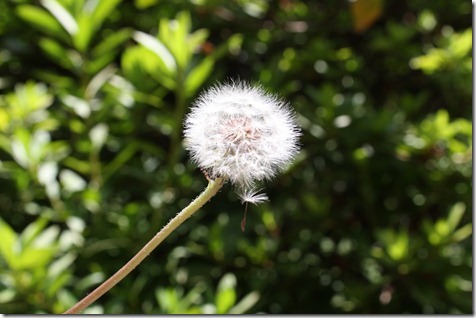 Kelly said, "One of my resolutions this year was to work on "being present." I have so much rollin' around in this silly head of mine, and I THINK I am multitasking, but alas, nothing gets done or it takes me forever. If I work on one task, finish it and then move onto the others, then I feel better, I feel more productive, I feel more calm."
Katie of Cabbage Ranch said, "My enemies are procrastination and sidetracking. I help myself most by making a To Do list. If something doesn't make the task list, that means it's not a priority."
Leanne (Bride to Mrs,) and Lauren both recommended the Zen Habits website!
Megan @ On the Road Again said, "One of the ways I get through the days is to think about what I DID get accomplished that day. Focusing on what does get done helps me to destress over all of the things I haven't gotten to yet."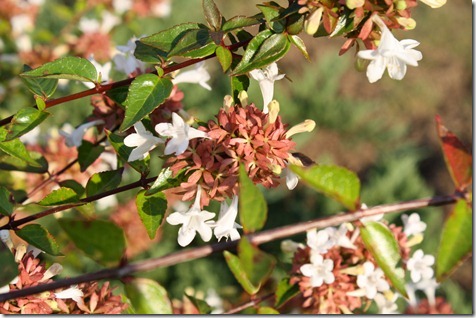 Sarah @ w30 swears by sniffing peppermint oil.  She says it helps relax her and improve her concentration.
Erin says, "I have found that keeping LOTS of visual reminders of the Big Picture really helps. I have my yearly goals posted above my desk, I have the same thing at my work desk, I keep quotes and sayings that motivate me everywhere and finally, I love just sitting with a cup of tea and some toast and day dreaming about the future. It gives me time to just think about my goals and where I want to be."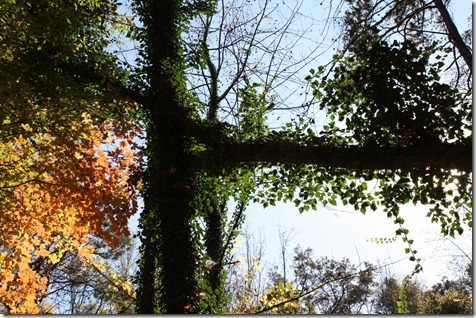 Michelle recommended the Cerra website.  She said, "I rolled my eyes at it at first, but then I figured, I need a break. I've only done 2 of them, but I gotta say, it calmed and centered me and I felt like I had more perspective after."
Rachel said, "I actually make my work email passwords variations of "Focus" (with other stuff added in). It reminds me of the game plan every single time I log in."