I have a confession:  I talk to myself in the car.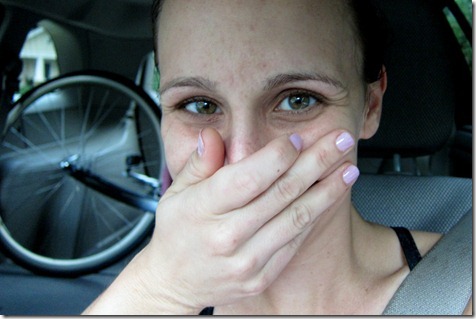 (Yes, that is a bicycle in the trunk. And I am already getting crow's feet and don't really mind.  It means I smile a lot, right?) 
In all seriousness, I do talk to myself in the car.  I use the time in an enclosed, quiet space to sort out any negative issues going on in my head or my life.  I think saying stuff aloud and verbally reframing situations in a more positive light is so much more effective than just going over it in my mind or writing it down!  Try it.  I swear it works.  People at stoplights might think you're nuts, though…
I talked myself all the way to the pool and back.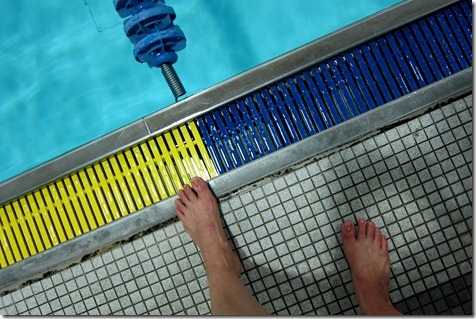 And I swam for 20 minutes.  I didn't count laps, I just swam for the pure pleasure of it.  Seems like everyone in Charlotte had the same idea because the lanes were packed.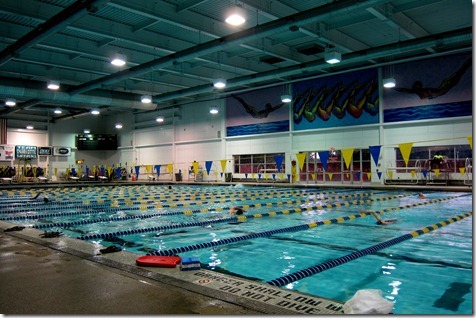 And I came home and made some frozen pizza and a spinach salad.  I thought about pizza the entire time I was swimming.  So good.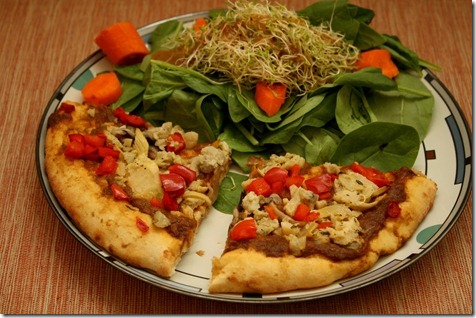 Time for bed.  Goodnight, buddies!
PS – I really enjoyed the comment discussion about patient advocacy.  So many different stories and perspectives.  Thanks, as always, for sharing your thoughts!