After four hours of sweating, my legs and back are so sore.  I could hardly get out of bed this morning.  And I feel like eating my entire fridge.  Hmmm.  Sounds like I ran a marathon.
Naw – I just unloaded a 4-bedroom moving van last night.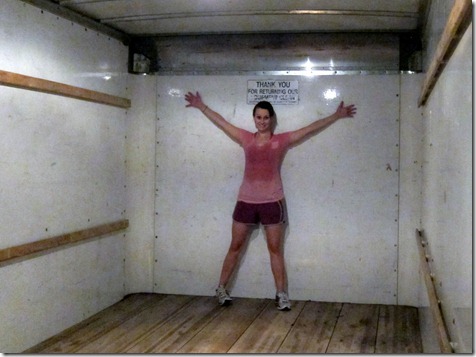 Marathon, moving van, whatever.  Don't worry – the Husband and father-in-law helped.
YES!  My in-laws have finally moved up to North Carolina permanently (well, in two weeks – they are moving in stages).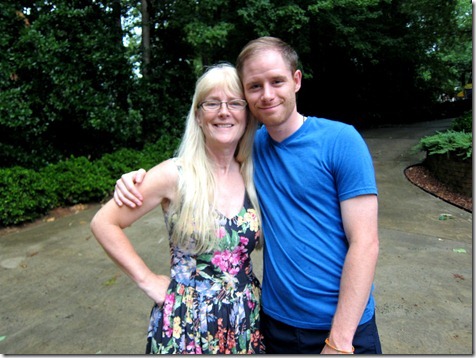 Their house in Florida has been on the market for 1.5 years.  They've survived a fraudulent buyer that didn't get discovered until the 11th hour (worst…thing…ever); other than that, they've had zero offers.  My father-in-law has been driving up twice a month (staying with us 10 days/month) to see patients at the clinic, and they finally decided enough was enough – they rented out their home and rented a new place here in Charlotte!  Not ideal, but definitely the best solution. 
Their new place is actually about 45 minutes outside of the city. It's very rural!  They are literally sounded by cornfields.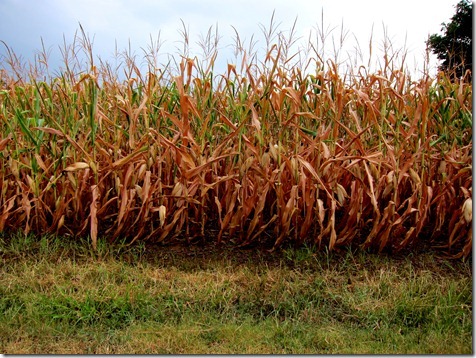 And guess what's in their new backyard?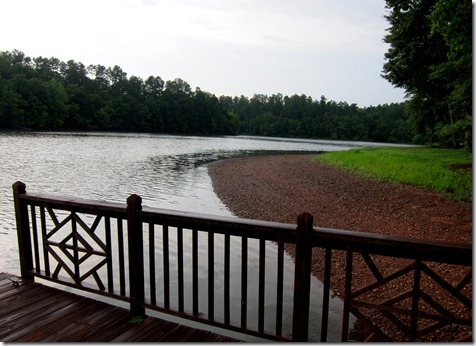 A PRIVATE LAKE.  YES!!! I can do lake swims now!  The owner of the house even left behind two kayaks, so the Husband can kayak next to me while I swim (just to be safe).  I plan to hit up the lake this weekend. 
Anyway – back to the nightmare of the moving van.  Unloading was seriously hard work.  My in-laws have a ton of stuff.  We unloaded until 11:00 PM!  Better to do it in the dark than in the hot sun.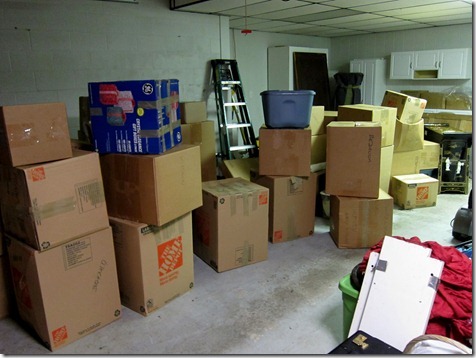 Every good mover needs PIZZA!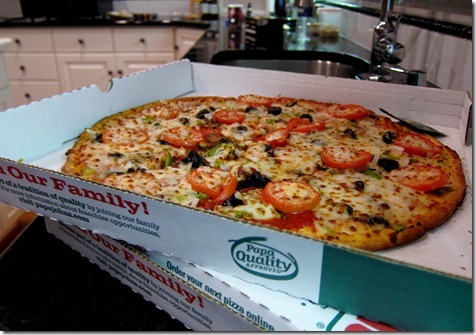 Three slices later, I had the energy to haul out the last of the heavy boxes.
We got home well after midnight, showered, and crashed.  We both woke up moaning about our backs and arms – so sore!  But I do have to say that I was pleased at how much work I could do and how quickly I could help unload the van.  It's nice to see fitness translate over to your 'real life!'
A late breakfast: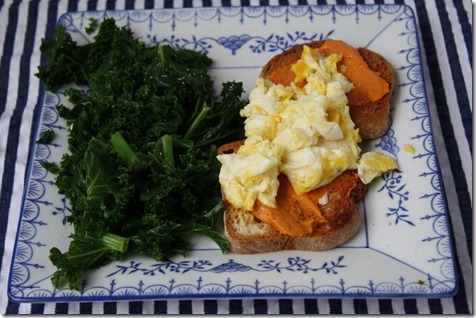 Eggs with tomato basil hummus on toast: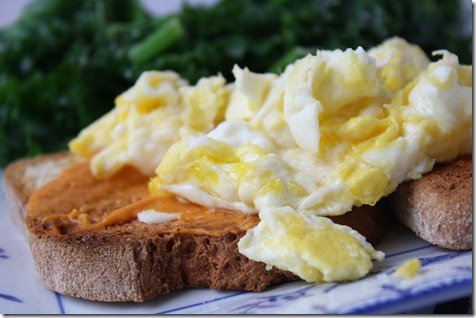 And lots of steamed kale.  Mmmm!
Now, if you'll excuse me, I need a long, hot shower.
PS – I am SO happy to note that The Great Fundraising Act for Balance Susan raised over $26,000 to help with her lymphoma treatment.  This community of bloggers + readers is absolutely incredible.