Do you ever find that you talk yourself out of a workout before it's really even begun?  I caught myself doing that today – I was only 100 meters into my swim and all these de-motivating thoughts began to race through my head.  "I'm tired.  My arms hurt.  My back is sore."
Blah blah blahitty blah blah.   Shut up and swim, Caitlin.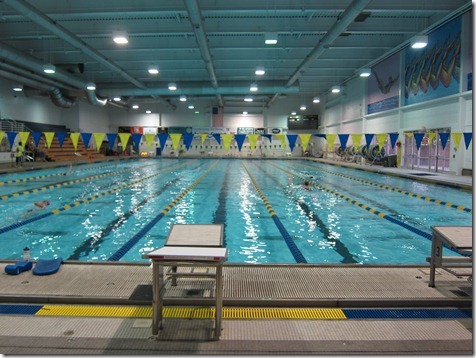 So I swam.  I did 1,000 meters, which was 300 less than I was hoping for, but I had to get out of the pool and make a conference call.
Pre-workout snack was toast with sunflower buttah.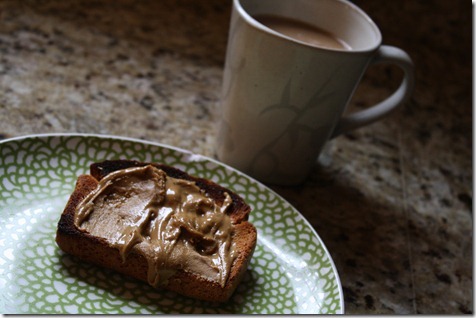 And post-workout snack was a peanut butter and banana smoothie: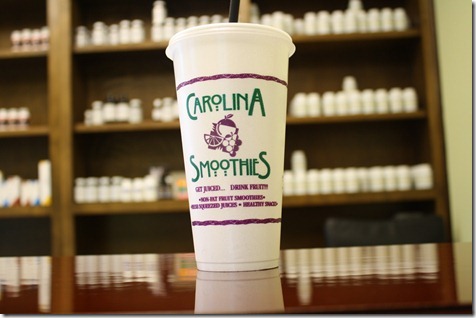 At the smoothie place, I also picked up a packet of Vanilla Gu for Sunday's triathlon.  I didn't have any fuel during my last sprint tri, and I definitely think I suffered on the bike as a result.  My plan is to eat this during the first transition for a boost of energy.  Considering that I haven't rode my bike for over a month (um, whoops), I'm going to need it.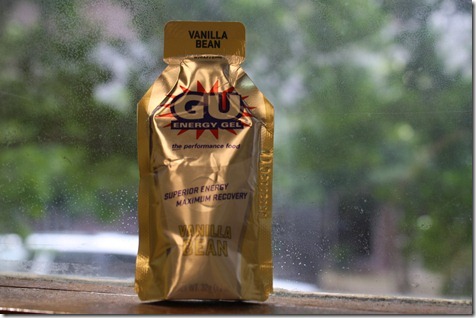 Come back to lunch – I have a fun Q&A interview with a blind ultramarathoner named Simon.  Prepare to be inspired!