We spent the morning debating moving vans.  My in-laws have only moved up half their stuff; they are truly moving from Florida to Charlotte in ten days or so.  They have so much stuff, they have to make multiple van trips!  The Husband is even flying down next week to help pack up everything and drive it all back.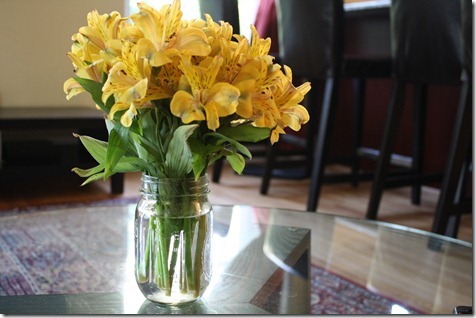 Moving is truly is a logistical nightmare.  Aaaand this is why we threw away all of our furniture when we moved from Orlando to Charlotte last year.
Side note:  I've been buying myself pretty bouquets of flowers every two weeks, splitting the bouquet into three Ball jars (one for the living room and one in each bathroom).  I'm not sure what this particular type of flower is called, but the blooms literally last for two weeks!  And the bouquets make me so happy.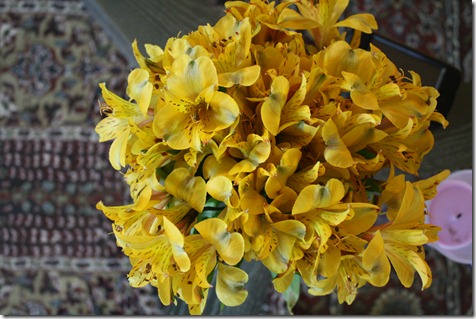 It's the small things, right?
The Husband made everyone a delicious feast before my in-laws hit the road: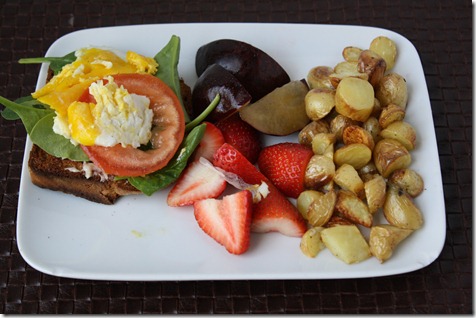 These open-faced sammies were so good.  Toast with hummus, spinach, tomato, and fried egg: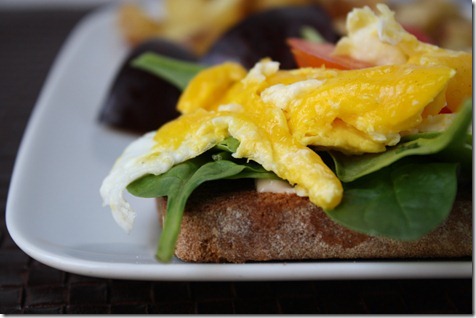 A side of fruit (strawberries and a plum) and roasted fingerling potatoes.  Mmm, mmm!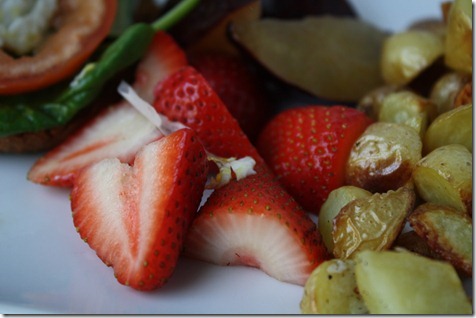 Ready, set, SATURDAY!