Yesterday was the obligatory "Help Your Friends Move" day.  Since Isaac and Nicole are 'legally but not spiritually' wed (spiritual wedding is in October), they are moving into together.   Specifically, Isaac is moving out of his 1,000 square foot townhouse and into Nicole's one-bedroom apartment.  
Apparently Isaac is sentimental because I think he kept every single memento from 13 years old on – including his bar mitzvah tie, every note from his ex-girlfriend, and this awesome poster.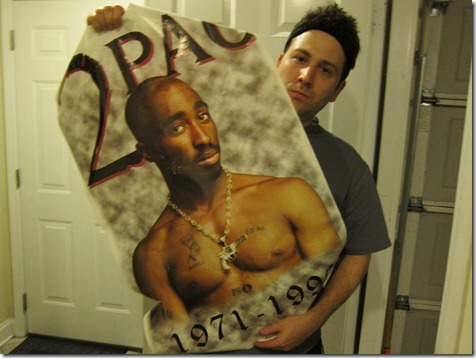 I laughed until I cried.  Seriously.
So, once we got the U-Haul loaded up, we dropped off some stuff at Nicole's and other boxes at a creepy storage unit that reminded me of an episode of Law and Order SVU.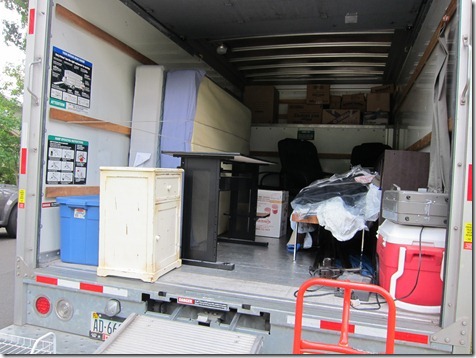 In the process of the move, we inherited Nicole's bed. 
This means our second bedroom/my office – which I actually never work from because I have a laptop and prefer to sit at the kitchen counter – went from this: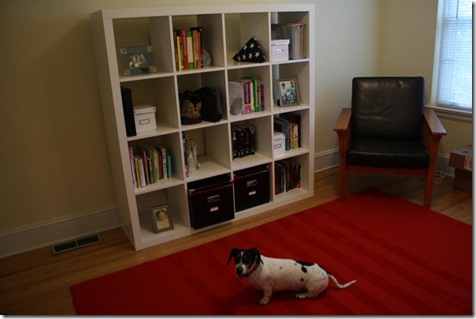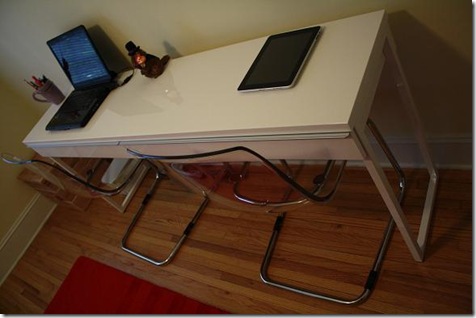 To this…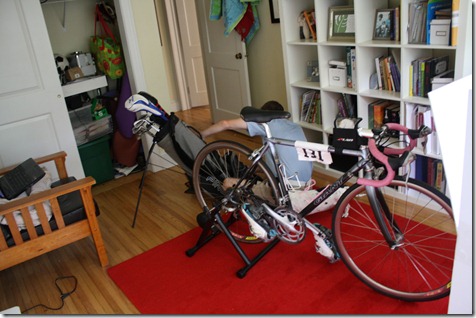 To this!  Tada!  A guest room.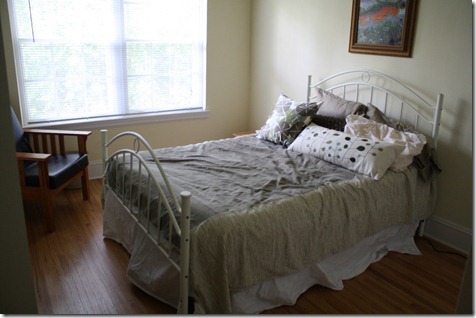 I love hand-me-down furniture.  However, I don't know where my bike is going to live now. 
After the move, we all hung out and ate pizza from Mellow Mushroom.  I got a vegetarian gluten-free pizza and made a homemade spinach and strawberry salad with balsamic dressing.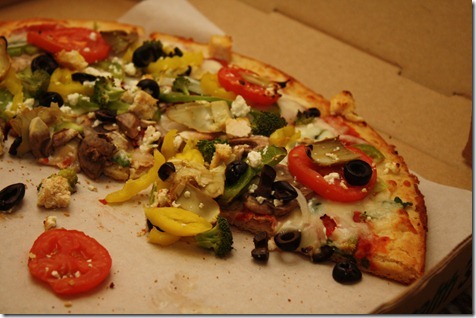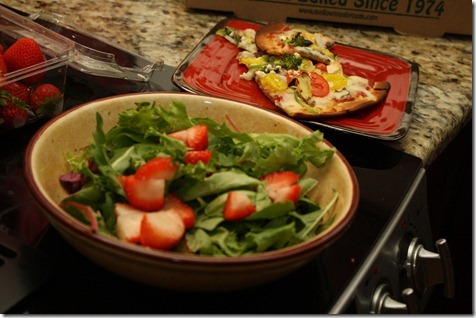 And for breakfast, a Panda Puff cereal bowl with yogurt, banana, and sesame-covered cashews: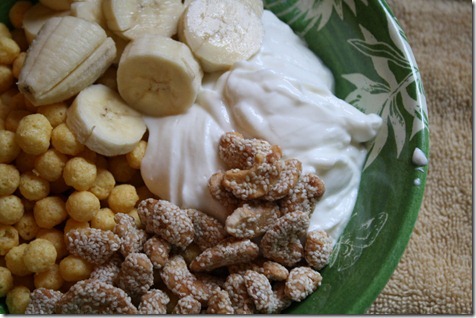 Do you hold onto items of sentimental value or do you toss the stuff and keep the memories?  I have lots of stuff from years past, but it's all contained in boxes.  I refuse to part with my middle school report cards.
PS – Happy birthday, Jenna!