Big Daddy's really does make the very best bar food in all of Charlotte.  Yum, yum.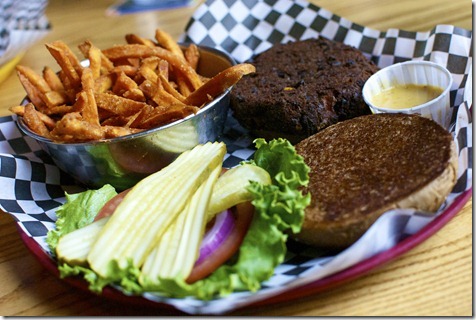 I met up with Katy and Jen for a girls' night out.  I really looked forward to our date all day – it's nice to have something fun planned for right after work, isn't it?
I got the black bean burger (with extra pickles).  I've tried for so long to figure out the secret to Big Daddy's amazing veggie burgers – beyond, you know, the fact that they are helluva fried – and I think they put sour cream in the mix.  Yum.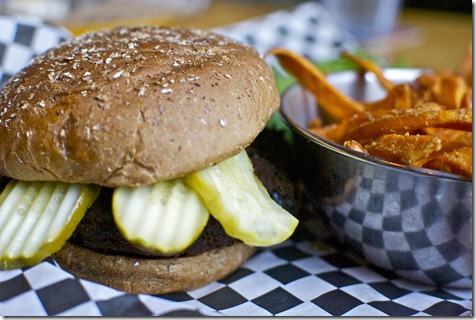 Sweet potato fries:
Everyone wants a picture with the pregnant lady!
A few weeks ago, Jen, baby, and I did a race together.  I feel kind of bad now because I called the baby a girl the entire race – turns out Lucy is actually a BOY.  Whoops!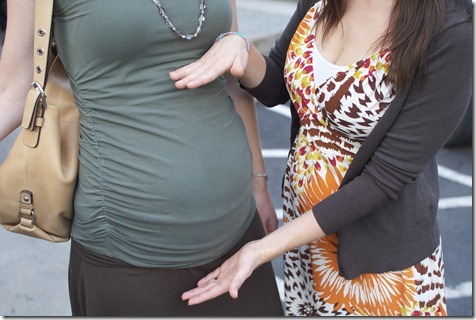 Sorry, baby boy!  I'll make it up to you at the next race.