Maggie sleeps a lot.  I should clock her napping one day – I bet she is asleep more than she is awake.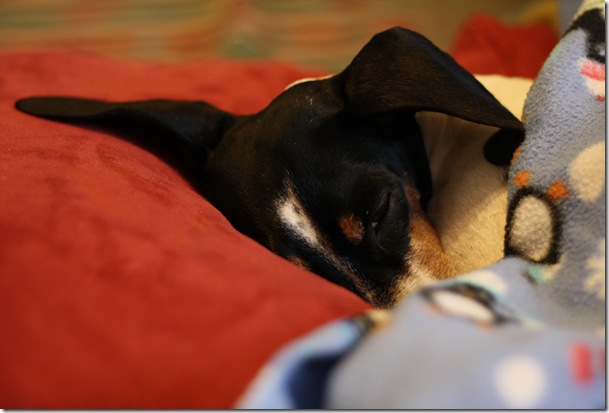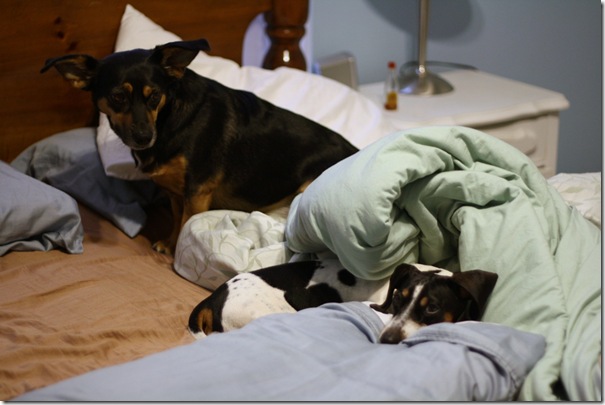 The trouble with Maggie's excessive napping is that she is a very loud, methodic snorer.  So whenever I try to get work done, I am gently lulled into sleepiness by the sounds of a dachshund dreaming of kibble and belly rubs.  Maggie's snores are kryptonite to my productivity levels. 
Here's breakfast: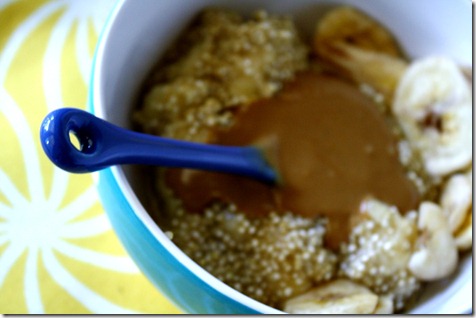 I prepared quinoa as I normally would, but then I added in a mushy banana.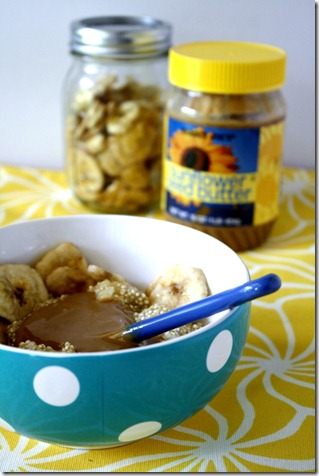 Topped with a generous glob of sunflower seed buttah (which, by the way, is amazing) and dried banana chips.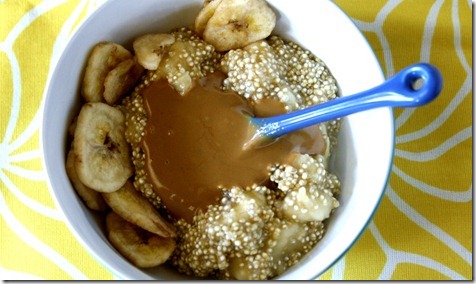 As I type this post, the Husband and I are trying to decide if we'll accept the seller's final offer on our first house!!! I might be signing the paperwork TODAY.  I'm still holding my breath, though!