Saturday started off with a whimper…

We got some bad news on the house we're under contract for, and the only thing that made me feel better was snoozing in bed. 
I had a strange feeling something was wrong with the house (trust your gut!), so we opted for a second specialized inspection and discovered some major-ah problems.  We were devastated.  The issues are fixable but extremely serious.  We're not closing unless the seller resolves them to our satisfaction (I'll blog the deets about what we discovered when we decide whether to proceed).  We won't know what's really going on until mid-week, and I hate waiting!  I know that walking away at this point isn't that big of a deal – although we do stand to lose some dough – but the whole thing is stressful.
So… we napped. And napped. And napped.  Honestly, resting felt glorious after all the drama of yesterday!  We FINALLY got up around noon, made breakfast, I tackled some writing, and the Husband golfed.  We also went on a very hot and sweaty 2.0 mile run – it was too blazing out to go any further! 
We also hit up Earth Fare for some goodies.  It was one of those 'restock the pantry' trips. The receipt was so long that I used it as a ribbon to do an interpretive dance in the parking lot.  Seriously.  I did.  I'm that person.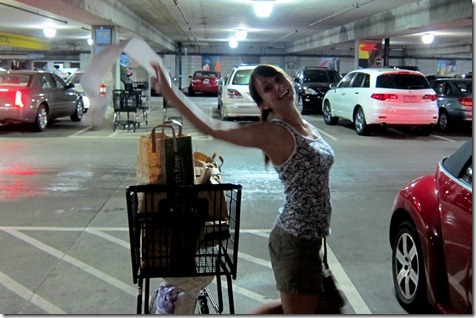 I call the "Don't Cough Into The Bulk Bins" dance.
Here's lunch/dinner (who knows?  Everything is all screwed up after 13.5 hours of sleeping…):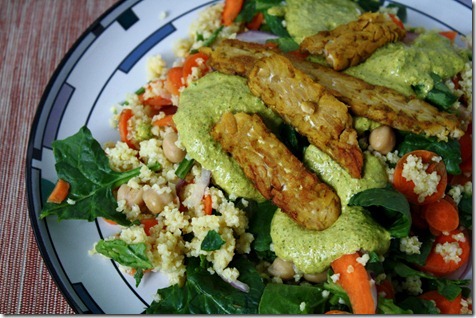 In the mix:
Spinach
Onions
Carrots
Millet
Chickpeas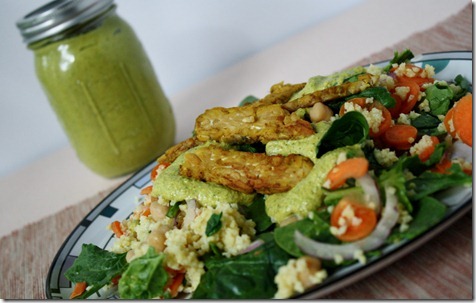 I made a ginormous batch of Mmmm Sauce.  I could eat this stuff straight.  Expect to see it drizzled on… everything for the next three days.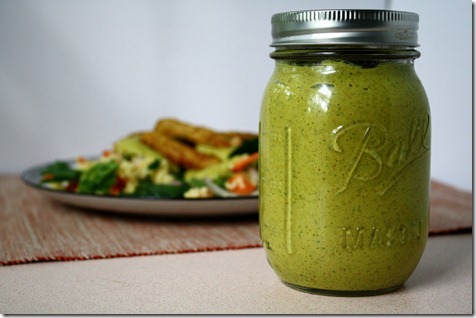 That's all, folks!