Happy birthday to my sister-in-law, Sophie.  We Skyped this morning while she opened her present.  We got her a fancy sewing machine!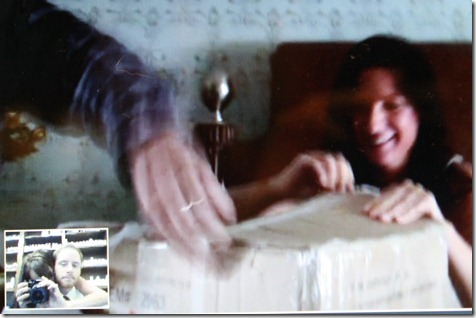 Isn't technology fun?
Mid-morning snack of some dried bananas: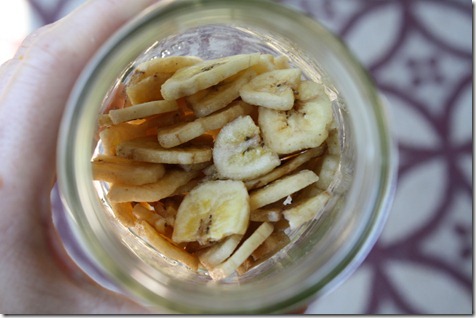 And lunch was a quinoa mess.  I'm really loving these veggies-and-grain mixtures lately, especially since I'm trying to cut back on gluten.  Plus, this meal was so fast and easy to make.  Literally, from pantry and fridge to my plate in 10 minutes.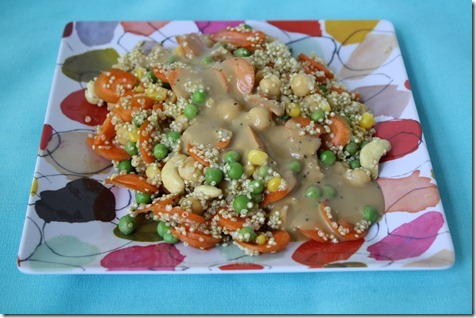 In the mix:
Quinoa
Sliced raw carrots
Corn
Sweet peas
Chickpeas
Cashews
Creamy balsamic dressing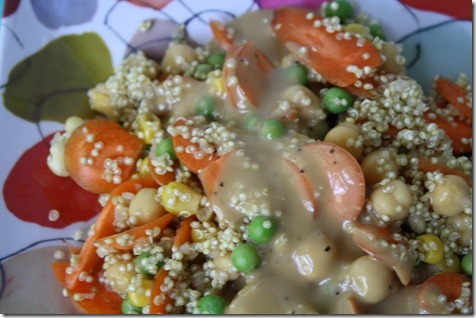 I have been working on a post entitled, "How To Select Your Next Race" for about three days.  Eventually, it will go up, I promise!  I was going to finish it and post it right now, but we've got to jet off to our house inspection.  Keep your fingers crossed that it all goes smoothly!  I'd love to get to July 22 closing without any bumps in the road.