Summer means smoothies!  But not icy, chunky smoothies – yuck!  So, what's the secret to creamy smoothies?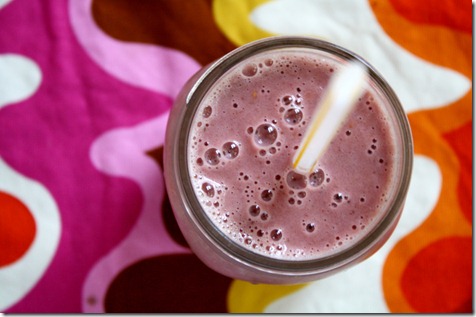 Hint: it's definitely not about the blender!  Sure, those $500 Vitamixs are nice, but they aren't necessary.  The $50 blender I stole from my ex-boyfriend in our epic break-up 8 years ago works just fine, thankyouverymuch.  He might have (temporarily) taken my pride, but I got the blender.  Zing!!!
The secret is FROZEN FRUIT.  Fresh fruit (especially bananas) just doesn't recreate the same thick, creamy texture.
I buy bags of frozen strawberries or raspberries (because they are often cheaper than buying fresh and freezing myself), but I always freeze my own bananas.  Buy a bunch, wait until they go brown, peel and slice, and drop in a freezer-safe bag.   Once you blend it up, I promise it will create the dreamiest, creamiest smoothie ever.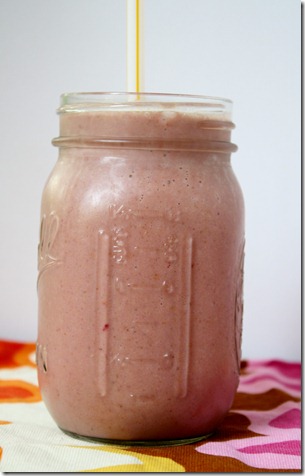 In the mix today:
Another secret (if you have a crappy blender):  Put the milk and the lightest ingredients in first, and add the heaviest ingredients last.  So to blender this smoothie successfully, I blended the milk, raspberries, protein powder, and sunflower butter first, and then I added the banana.