It's well-documented on this little bloggie that I hate strength training.  I have tried time and again to get into a strength training routine that I enjoy, but it's really hard for me to stick with it (yet I can log six to ten hours a week in cardio if I have an exciting race to train for…).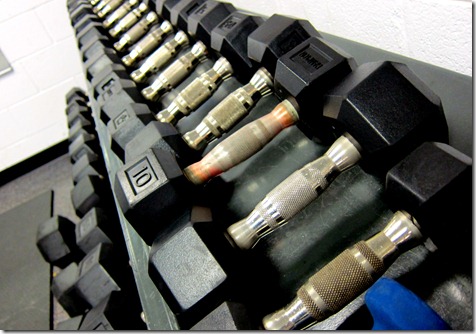 I think it's a combination of 1) laziness and 2) lack of knowledge.  Strength training just isn't my thing.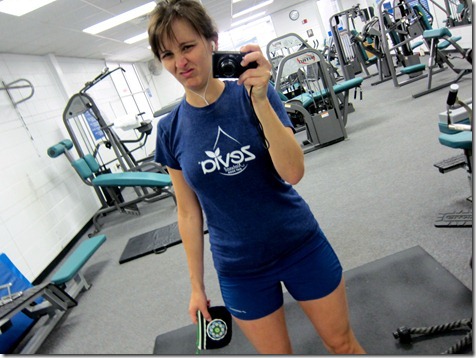 Now you know what I look like first thing in the morning.  And what I look like when I'm making my "I hate strength training with the force of a unrelenting fire of doooooom" face.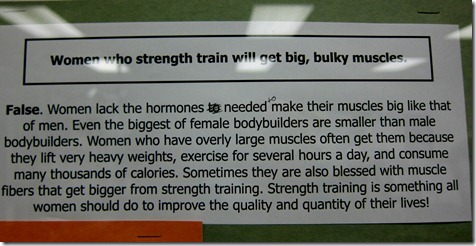 So yes – I know I SHOULD strength train!  It will prevent bone loss in the future, and keep me from getting injured in the short-term. 
Part of my strength training issue is I don't really like gyms, but fortunately for me, the Charlotte Aquatic Center has a gym in addition to a pool – and you get free access!  So basically, I don't have a reason to blow off strength training anymore.  
I did some arms, legs, and abs today.  I took Emily's advice and picked up heavier weights instead of my usual 10 pounders.  Hopefully, it will give me a-maz-ing muscles and 1980s hair as shown in the diagram below: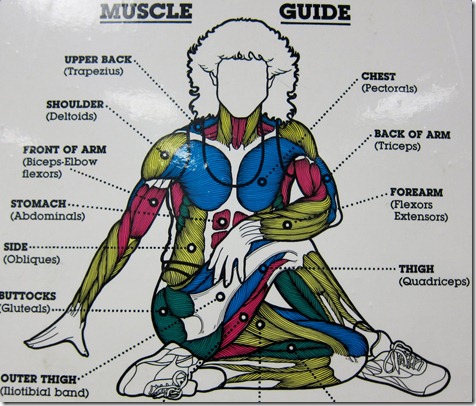 And then I swam 800 meters in the long pool.  Jumping in the cold water after lifting weights was quite refreshing!  I could get used to that – and it will probably help me stick with swimming once winter rolls around.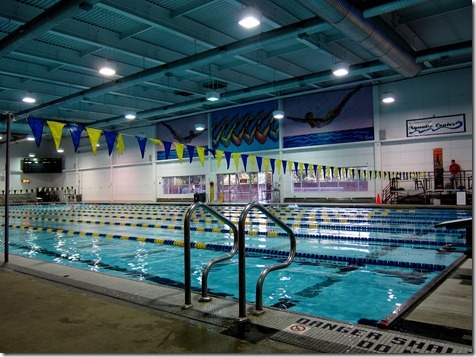 Pre-workout snack of OJ and banana with sunflower buttah: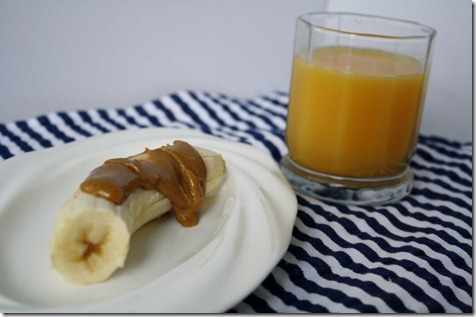 You know, I think a banana with nut butter is a great pre-workout snack, but the OJ – not so much.  It made me all phlegm-y in the pool.  No good. 
And post-workout smoothie (a Red Zinger – orange, pineapple, and raspberries – with whey protein):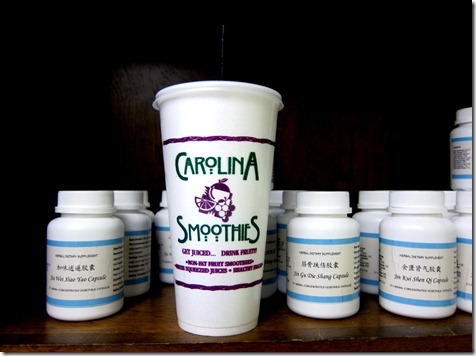 As you can tell by that last picture, today we're working from the clinic.  'Tis shaping up to be a busy morning!
Quote of the Day:  Choose to be happy.