Back in September, I posted a link to Ben Does Life and his epic YouTube video that chronicled his journey from 360 pounds to 240 pounds in 21 months.
Get your freakin' tissues ready.
Inspiring, right?  Well, Ben inspired so many people with his YouTube video that he decided to create an entire Do Life Movement with his dad and brother, Jeb.  Together, they are caravanning around America, making pit stops at big cities and hosting unofficial 5K meet-ups.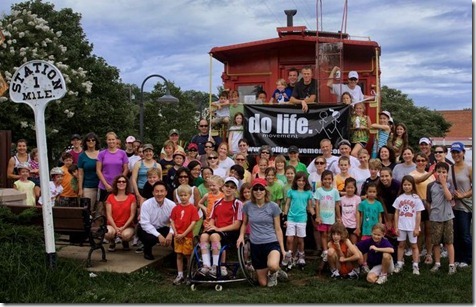 (Source)
Tonight, the Do Life tour came to Charlotte!  I was so excited to meet the Do Life crew but got caught up at the clinic.  We ended up working until 8 PM, so I missed the 5K group run, but I made the after party.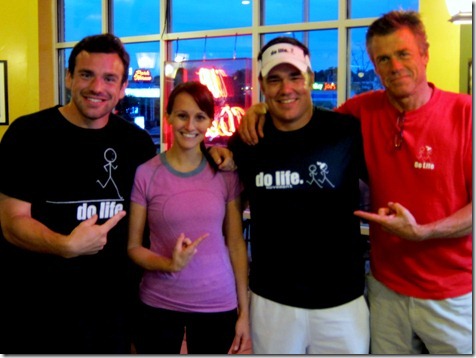 Those boys really like the finger point.
The coolest thing about Do Life is that it's about ALL ABILITIES.  It's not limited to 'fast' or experienced runners – the whole point is for everyone to just get together, share similar interests (like running!), and have a blast.   Do life!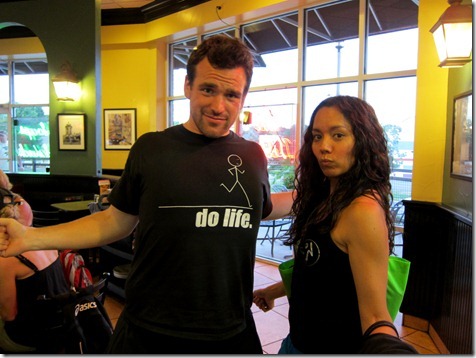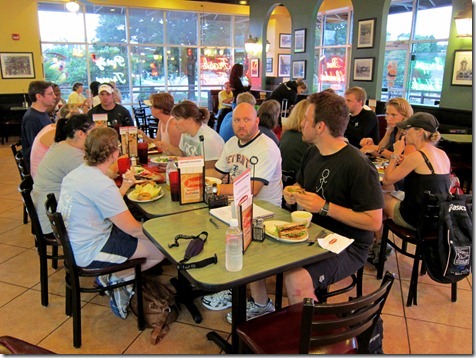 So – I've really been struggling to fit in my workouts because work is so, so busy.  I was disappointed that I missed the 5K, but I didn't want to blow off my workout entirely.  Instead of getting a lift back, I opted to run home.  I did about 3.5 miles in the dark (on safe major roads).  The Do Lifers really motivated me!  Sometimes fitness is about simply fitting it in.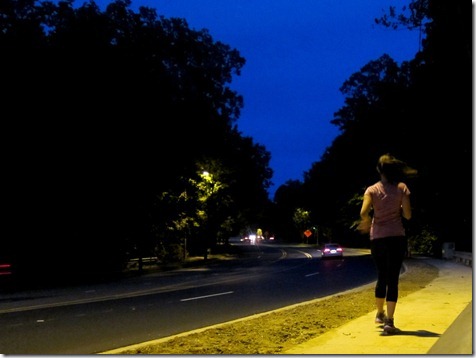 Check out if Do Life is coming to your city soon!
My eats were kind of sporadic tonight, with working late and whatnot.  I had a granola bar, a bowl of soup at dinner, a PB sandwich, and some chocolate mints.  Random but it worked.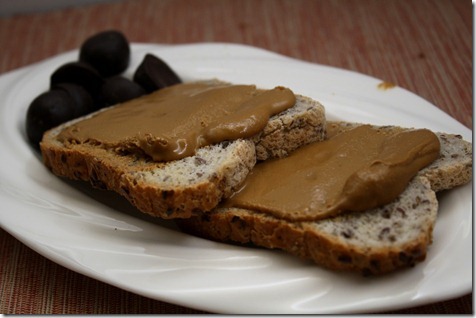 Good night!  Sweet dreams.