Good morning!  This is how I feel about Monday: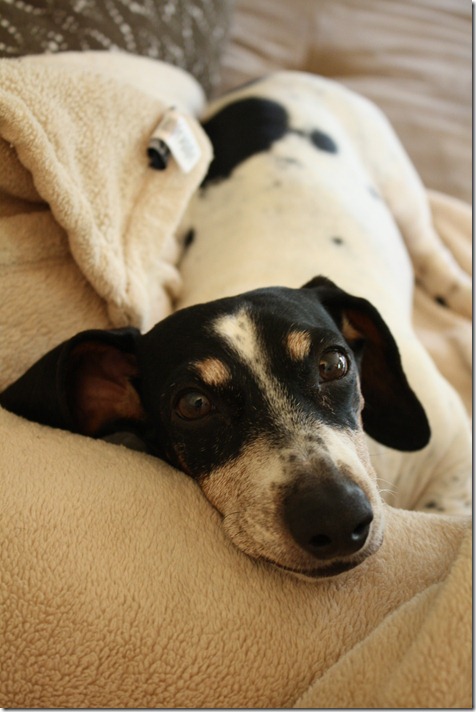 Laying in bed > working.  Obviously.
After a fun Saturday (guess what? I didn't drown during my Open Water Challenge race!), Sunday was kind of blah.  I didn't feel very well, emotionally or physically, and spent most of the day laying on the couch or the patio and staring at a book/the TV/the wall/the back of my eyelids.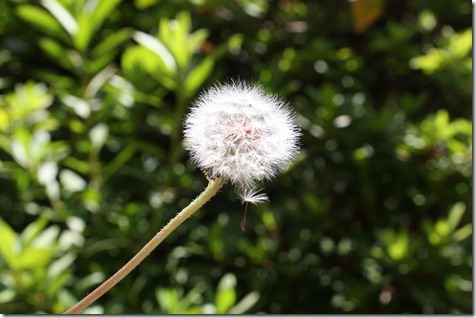 But with 11 hours (OMG) of sleep under my belt, I feel much better.
So much better, in fact, that I have this AMAZING breakfast to share with you…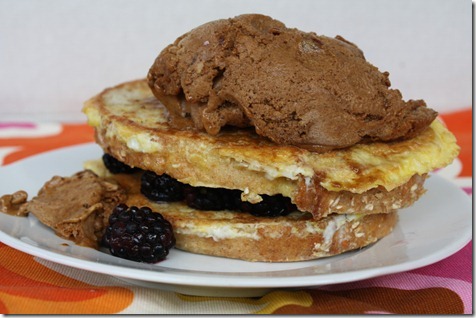 I'm OBSESSED with coffee, and the love for java definitely translates to ice cream.  I will always choose coffee ice cream over the other 'traditional' favorites like cookie dough or mint chocolate chip. 
But coffee ice cream for breakfast?!  Well, of course – if it's secretly Banana Soft Serve in disguise!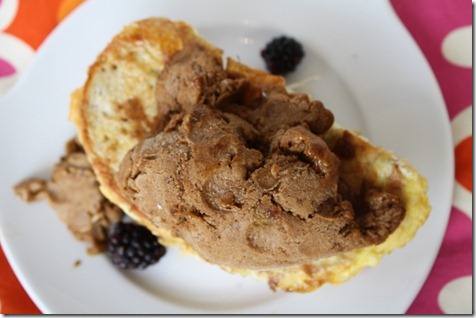 Coffee Banana Soft Serve
Ingredients (for two servings):
2 bananas, frozen in chunks
2 large dates
1 tablespoon cocoa powder
1.5 tablespoons instant coffee (powdered)
Directions:
In food processor, combine all ingredients until a soft serve is created.
Depending on the consistency, you might want to re-freeze for a bit.  Generally, if you eat it within a day or so of making it, you won't need to re-process.  Otherwise, just give it a whirl in the processor again to create a soft texture.
I enjoyed my Coffee Banana Soft Serve on top of some French toast with blackberries.  That makes it an acceptable breakfast, right?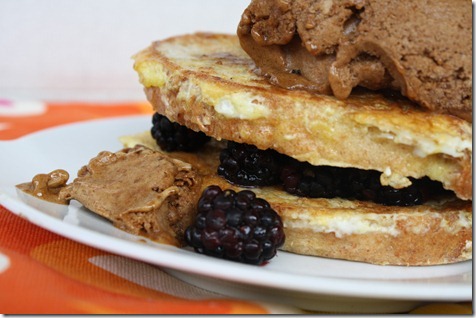 Ready… set… MONDAY!