Last night was the second meeting of the Charlotte Blogger Book Club.  This was the first time we discussed a book because we picked the book at the first meeting.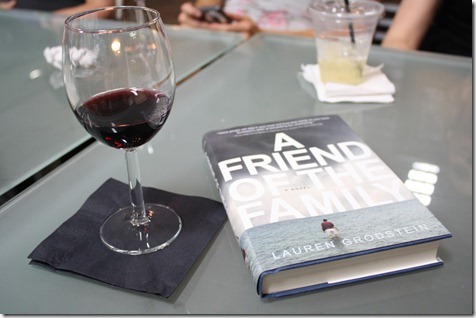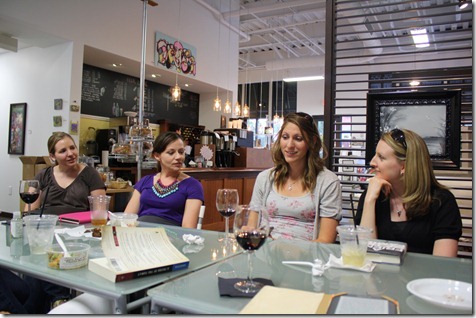 Our book club selection was A Friend of the Family by Lauren Grodstein.  This book tells the tale of a upper-middle class doctor named Pete.  Pete pushes his only child, Alec, to succeed at a 'traditional' life and is dismayed when Alec drops out of college and begins to date Pete's best friend's daughter.  Ten years earlier, the daughter committed an unspeakable crime that Pete simply cannot forgive.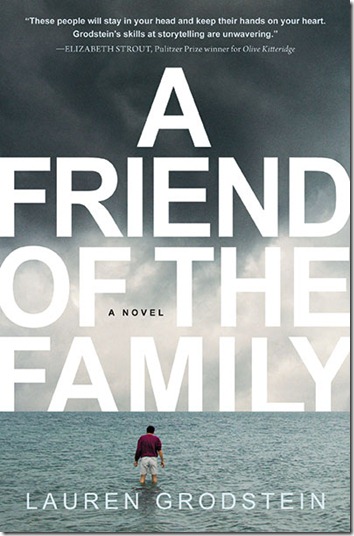 Reviews of the book were mixed – some of us loved it (me) and some didn't.  But the book certainly prompted an interesting discussion about parental responsibility and how far you can push your kids to succeed.
Katie printed the discussion questions off the Internet so we had something to talk about when we ran out of topics.  It was fun to have such an intellectual discussion with my friends.  I felt like I was back in college!
James added a lot to the conversation, too.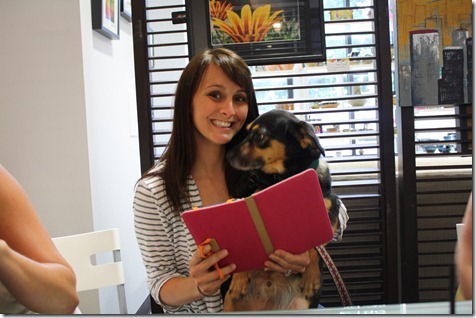 Then I came home, ate dinner, and started another book (but not the book club selection for June – I read A Friend of the Family too soon and forgot a lot of stuff).
Our selection for June is Little Bee by Chris Cleave, if you want to follow along!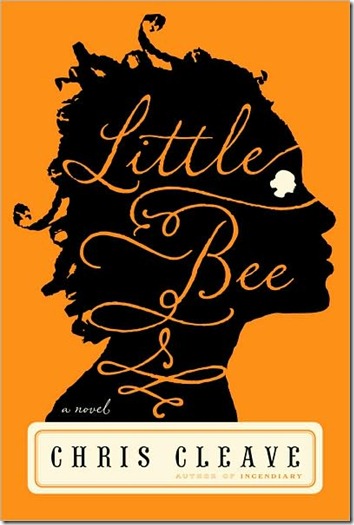 Here's today's breakfast – it was a good one!
Two sunny-side up eggs, a Morningstar sausage, crusty Italian bread, and some watermelon.  Oh, yeah.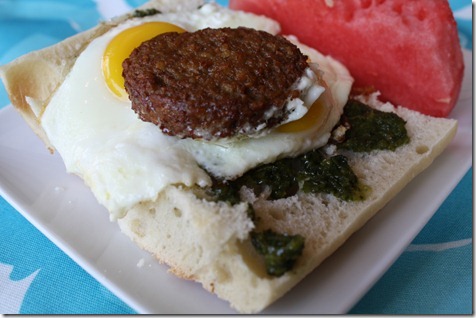 It's going to be a busyyy day.  Better hop to it.