What a wonderfully unique and beautiful wedding!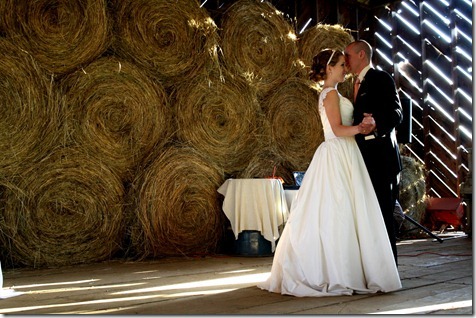 The Husband and I headed out to Weaverville, North Carolina to attend Healthy Ashley and Richard's wedding at Eyes of Blue Farm.  I've known Ashley since I lived in Orlando, and it was so special to watch Ashley wed her dream man.  Richard and Ashley were high school prom dates who parted ways for a few years and then reunited as adults and fell back in love!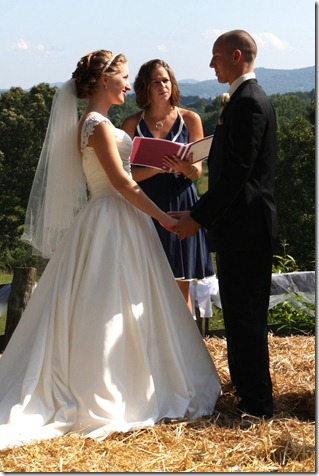 There wedding was a small and intimate affair at a quaint little farm.  Yes – a real, working farm.  There were horses, donkeys, and chickens, and the reception was held in the barn.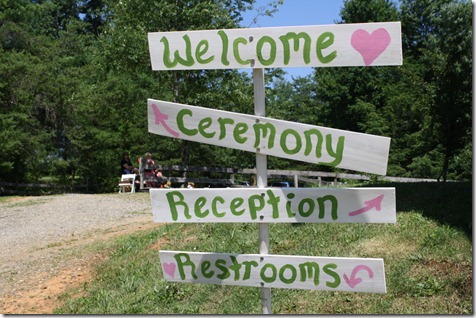 It was wonderful to see my Megan again!  I've missed her so much.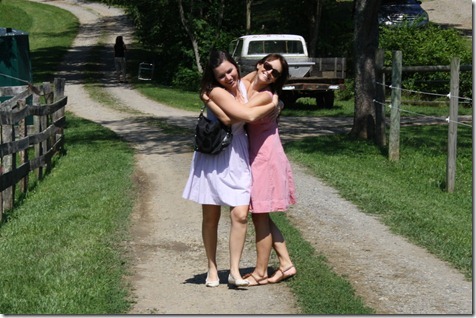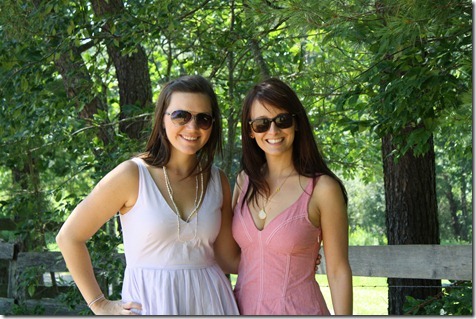 We were waiting for the reception to begin when we were pulled aside by the officiant – Richard's ring was MISSING.  Talk about stressful!  "Could you run and buy us a temporary band?" she pleaded.  We jumped in the car, drove to the store, and I found myself checking out wedding bands in a Walmart.  We ended up picking up a lovely $58 band in a size 10.5 – perfect.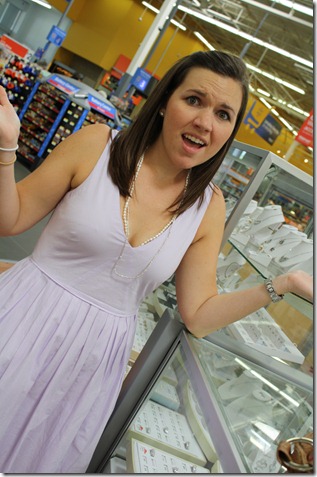 Picking out a wedding band at the last minute is hard! Lots of pressure.
A swipe of the credit card later,  we bolted back to the farm, dropped the ring off, and grabbed our seats.
Now that the ring has arrived, the wedding can begin…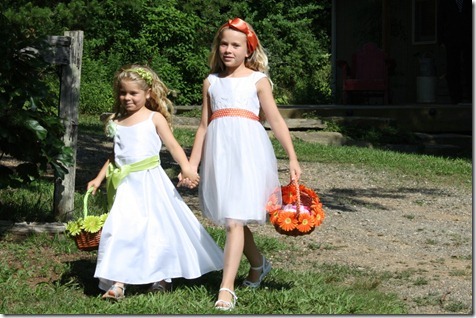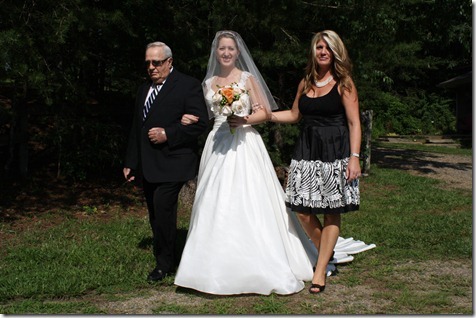 The bride walked down the aisle to Sugarland's Stuck On You.  The aisle was lined in hay and roses.  The ceremony was short, sweet, and to the point.  The kiss was epic!  What else do you need for a perfect ceremony?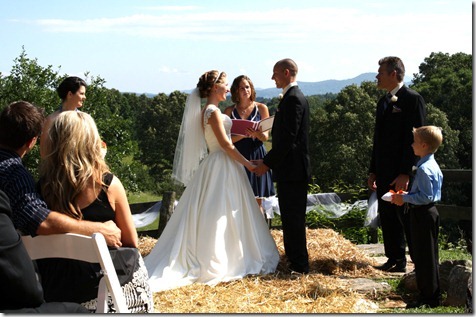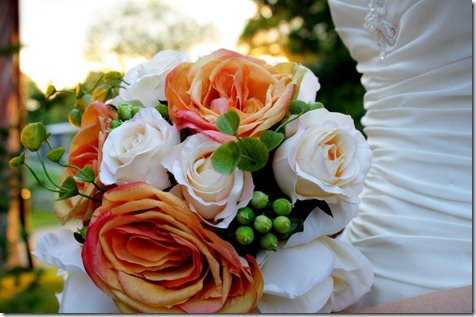 I loved how the ceremony agendas doubled as fans!  It was hot out.
While the bridal party took pictures, we grabbed cocktails and played with the farm animals.   I love weddings that give guests something fun to do in between the ceremony and reception.   Wandering around the farm was definitely entertaining.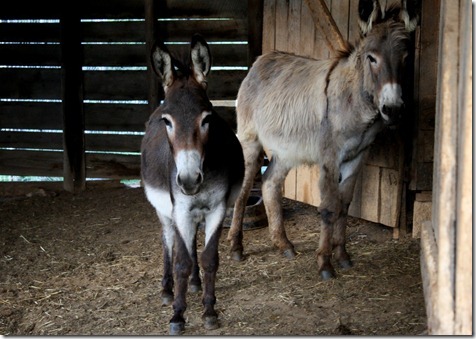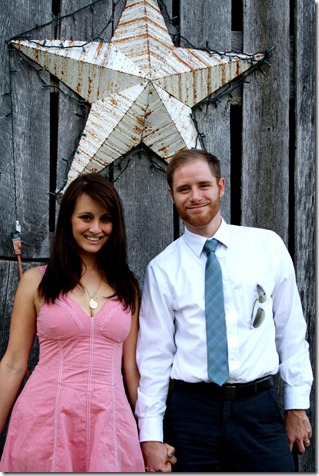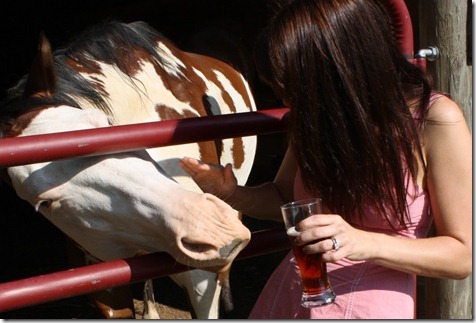 That horsey wanted my beer!
Time for dinner in the barn – but not just any dinner…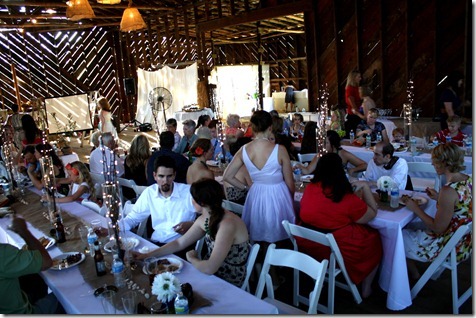 Ashley is a vegan so the wedding was catered by a vegan restaurant in Ashville called Green Light Café.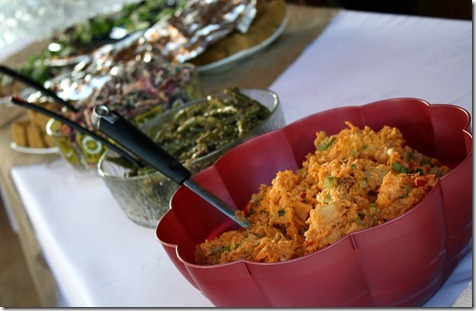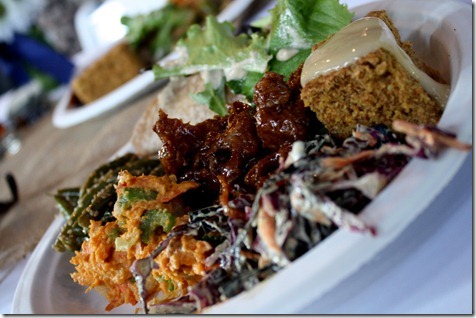 On my plate:  sweet potato mash, green beans, a General Tso-faux-chicken, colesaw, and cornbread.  So good.
And vegan cupcakes for dessert!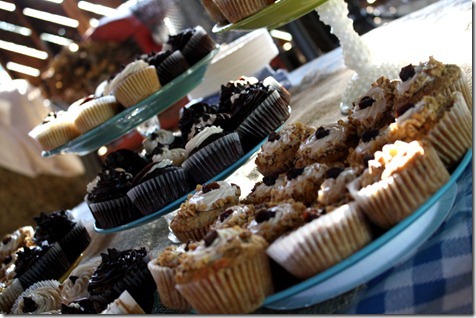 All in all – a very special and personalized evening.  I loved every inch of this wedding…  It positively dripped Ashley and Richard.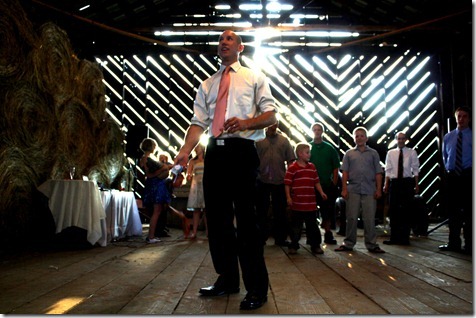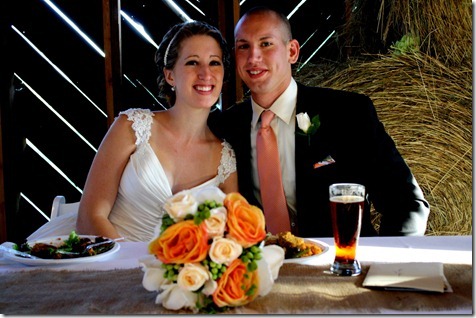 Congrats to the happy couple!