Sometimes, declaring my intention to workout on the blog actually motivates me to do it, which is why I wrote this morning that I'd be swimming 1,000 yards this afternoon.  And sometimes, public declarations mean absolutely nothing.  Heh.  I try.
So – here's what happened.  I had all the best intentions to swim, but I ended up taking an epic THREE HOUR NAP.  It was so glorious.  Honestly, it was probably BETTER for me than swimming.  I plan to make up my yardage tomorrow; it's all good.
Maybe I slept like a rock because of this yummy "pre-workout" snack? Toast, almond butter, half a mashed banana, and maple syrup: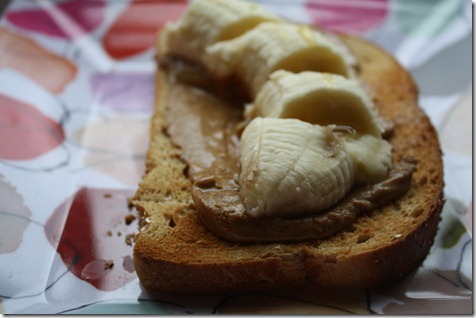 I did flex my social muscles this evening!
A group of us met up at The Wine Shop, a cute little wine bar with beer and food.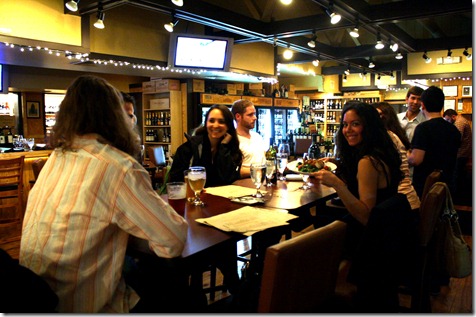 We searched the racks extensively for a stellar wine…
But I ended up just getting a Chimay: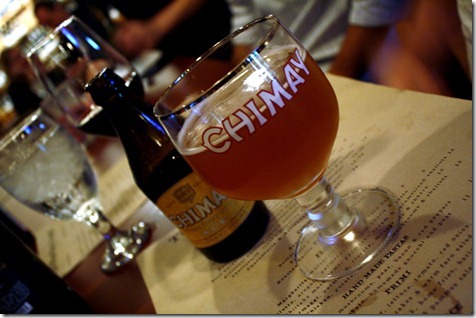 I love, love, love Chimay.  If you like hoppy, dry, citrusy beer, you should really try Chimay Blanche.  It's worth the price – trust me!
And some roasted potatoes, which I split with the Hus: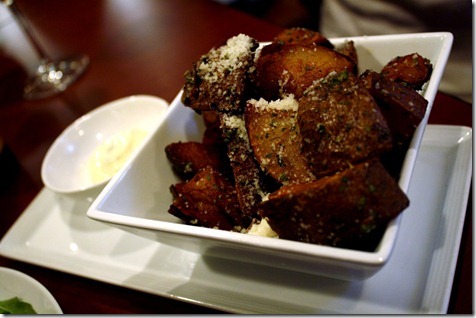 And a arugula, goat cheese, and beet salad.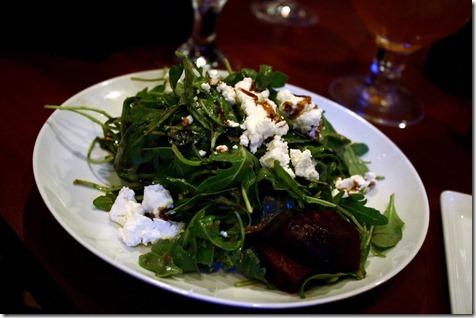 While talking to everyone, I munched on some olives…
We were the first pair to split – we have a long, long day of work tomorrow.  The clinic has been bumpin' lately, especially on Saturday.  Didn't want to stay out too late and be sleepy in the morning.
I was sad to go, though – The Wine Shop was pretty cool.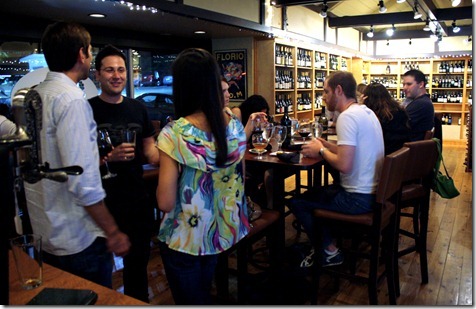 Oh, but I did manage to convince the Hus to stop off at a nearby Ben and Jerry's for some Coffee, Coffee Buzz Buzz Buzz.  If you love chocolate and coffee, you will LOVE this flavor.  Seriously.  It's creamy, dreamy coffee ice cream with chocolate covered espresso chunks.  Oh yeah.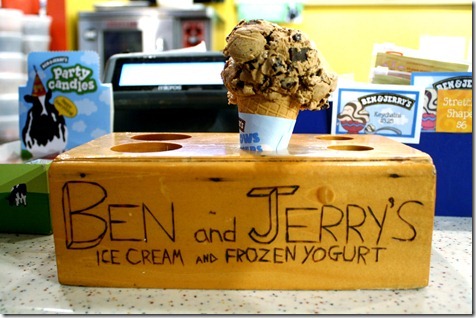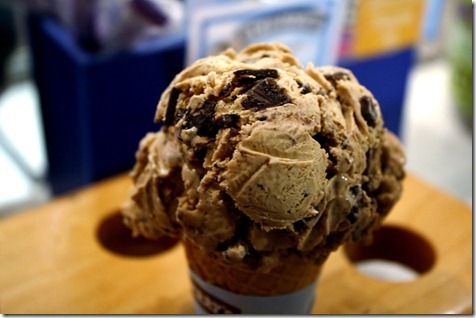 Fun factoids about B&J's:  Nearly 100% of the time, they source fair-trade chocolate and coffee and cage-free eggs (here's my post on why cage-free matters).  According to Humane Society, B&J's uses about 100 million eggs a year, which means that annually, more than 350,000 birds are now cage-free because of their business decision.  B&J's also encourages sustainable dairy farming practices.  And last, but not least, all the brownies in B&J ice cream comes from Greyson Bakery, which employs homeless people who need to get back on their feet.  Pretty neat, huh?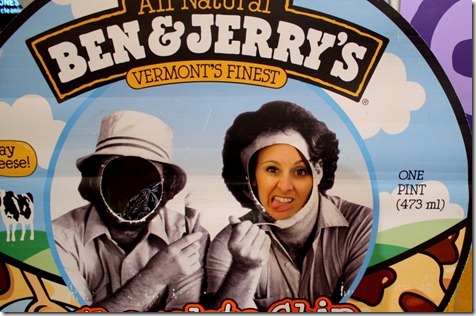 Oh, and you know what else?
Delta delivered my missing luggage!  48 hours later, my favorite jeans are back in my possession!  Wahoo.