Back in August, the Husband came to me and said, "What do you think about being a husband-wife coaching team for Girls on the Run next season?"  I practically jumped for joy.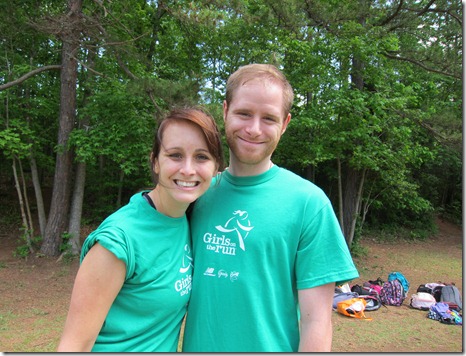 I was so excited he wanted to get involved!  We promptly signed up to coach  fifteen elementary school girls for twelve weeks.  Twice a week, we met after school, running our way to this Saturday's 5K (here's last season's recap!) and learning important life lessons ('be yourself,' 'no gossiping,' and 'emotional bullying') along the way. 
Being a husband-wife team was amazing.  We're the type of couple that it always together because we work together at the clinic, and sometimes things can get less-than-romantic.  Volunteering together brought us closer together in such a positive way.  It made me see Kristien in a new light – I've never seen him with kids before!  And it prompted so many important conversations between the two of us.
Today was our last day of the season – the whole team was so sad!  We've really enjoyed coaching the girls, who are all great.    Today was a celebration day.  We ran for a little bit, bestowed Molly Awards (Energizer Bunny Award, Stylin' and Profilin' Award, Good Heart Award, etc.), and gave the the girls the homemade albums.  They LOVED them!  I highly recommend other coaches take pictures all season long and make the girls customized $5 Snapfish albums as a goodbye gift.  They had a blast comparing pictures.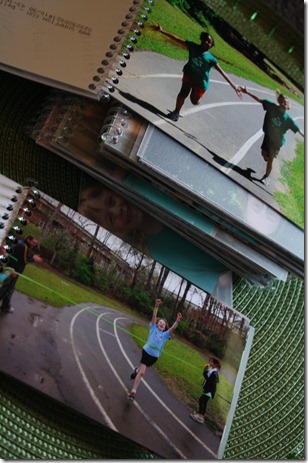 After some hugs and tears with the girls, we said goodbye at school for the last time.  It broke my heart!
Want some more Girls on the Run posts from this season and beyond?
After practice, we always drive by a Yoforia, and I always thought about stopping in but never did.  So today we finally got some fro-yo! Whoo-hoo.  I got coffee fro-yo with Oreos, blueberries, and Resee's.  Yum.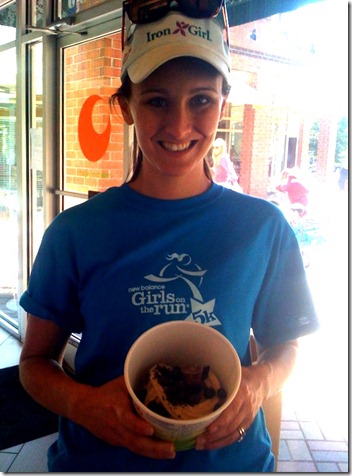 Dinner Part 1 was a faux sausage, egg, and herbs-in-a-tube sammie.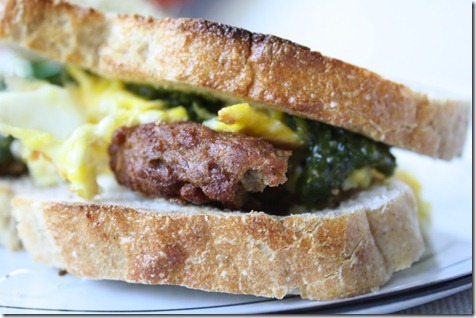 And a salad: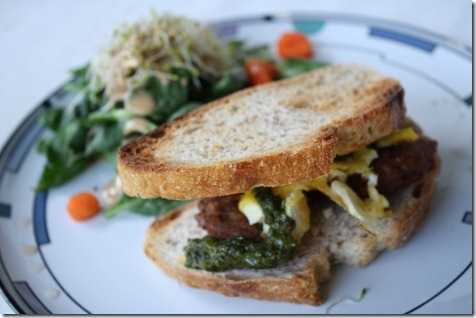 We went to the office for a while.  We got back around 9PM. 
Time for Dinner Part II: Greek yogurt, blackberries, oatmeal, and cashews.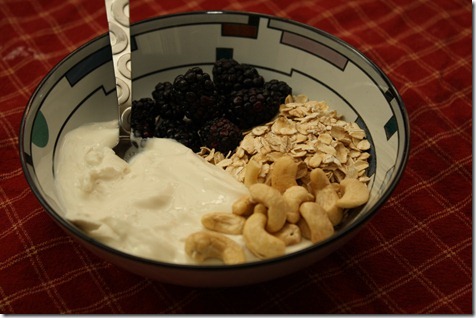 Dates for dessert!
To bed I go.  It's going to be a busy Friday!