Ready… set… WRITE!
A big bowl of oatmeal to power me through the last stages of book writing: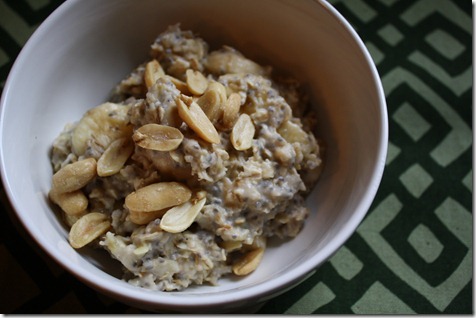 In the mix:
1/2 cup oatmeal
1/2 cup almond milk
1/2 cup water
1 banana
Chia seeds
Toppings:  salted peanuts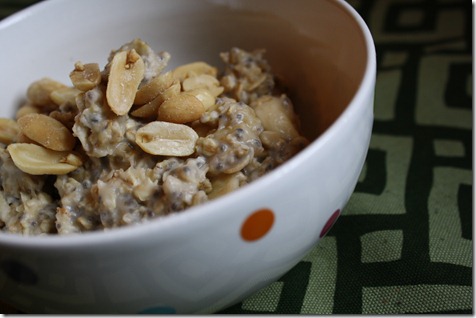 In other news, Spring Season of Girls on the Run starts next Tuesday!  I am so excited to start coaching again (and the Husband is my co-coach).  If you're unfamiliar with the program, it's an after-school program for 8 – 10 year old girls.  Over 12 weeks, they learn self-esteem boosting skills and train to run a 5K.  We coach twice a week for two hours at a time.
Anyone else gearing up for GOTR season?  I know there are a lot of other coaches and volunteers out there!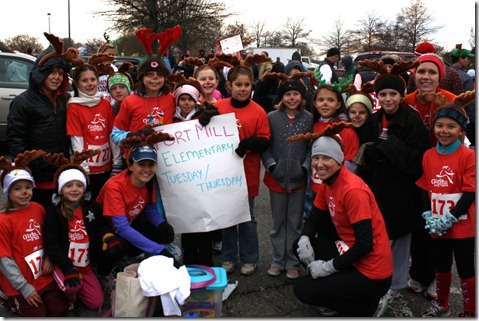 Here are some quick coaching tips (but I'm a newbie, so this is all I've learn over one season + feedback from other coaches):
The best way to make the girls run (instead of walking) is to run with them and ask them questions.  "What's your favorite food?"  or  "What do you want to be when you grow up?" are really good conversation starters.
Talk to them about the concept of pacing because trust me… they do not understand it (heck, it took me a year to figure out pacing!).
Lie and say that skipping is easier than walking. ;) 
Pot Holder Looms make excellent lap counters because they are cheap and reusable.  Silly bands and stickers are not great lap counters because the silly bands get tangled or lost and the stickers get caught in their hair.  A troop of crying girls is not fun.
If you're a runner, bring your race medals to show the girls what they'll get for crossing the finish line at the end of the season.
Take "first day" photographs of the girls, go home and change the file names to reflect the girls' names, and use them as flash cards to quickly learn everyone's name.
Crepe paper makes an awesome finish line for the practice 5K.
Foot charm necklaces are awesome rewards for each mile the girls run.  Hand out charms at the end of the week.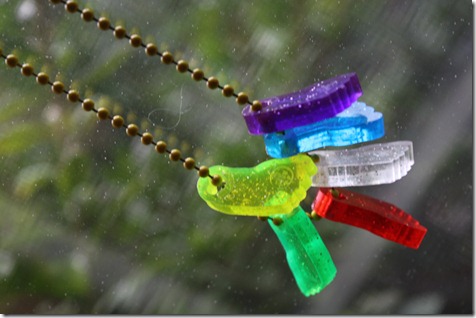 Most GOTR Chapters have a "Coaches Corner" with pre-written emails for you to send out to parents.  Send out an email about the lesson the day before and offer "car ride home" topics to discuss.
Create a password-protected blog to share with parents and document each practice.
Use the roster to create attendance and mileage charts to keep track of everyone in an organized fashion.
New Balance offers shoe certificates to girls who cannot afford to buy their own running shoes (yay, New Balance!) so if you notice a girl in need, talk to your council director.
Here are some other tips (mostly silly ones) about coaching GOTR.
Any other GOTR coaches out there?  What advice do you have for a fun season?