Thank you so much for your suggestions on freezable, kid-friendly meals for my neighbor and her family!  They need a helping hand so I'm going to try to make a dish each week for them. 
I ended up making this wonderful Macaroni and Cheese with Cauliflower, suggested by Jessica.  I doubled the recipe and made two large casseroles and one smaller one.  We'll keep one of the larger ones, and I sent the other two over to my neighbor.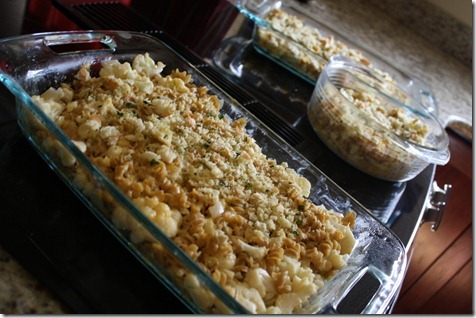 I let you know it tastes tomorrow, but I'm thinking its going to be good – ooey and gooey and cheesy perfection.
My afternoon was consumed by cooking and gardening.  A pretty nice Sunday (especially a long weekend Sunday!) if you ask me.
I grabbed a strawberry/banana protein smoothie from a local place called Carolina Smoothie.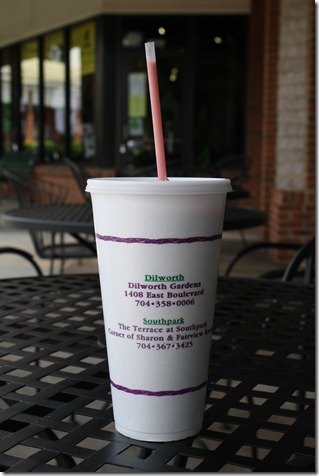 I also tried out Angela's 5 Ingredient No Bake Vegan Date Squares.  If you love dates, you will love these squares.  They were SO easy to make and tasted delicious straight from the freezer.  I'll be picking at these all night long, I suspect.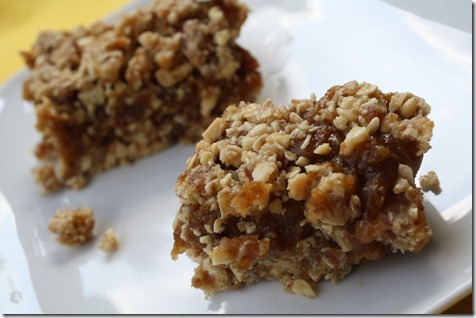 Dinner was delicious, too (yes, I ate dessert first).  Spinach, quinoa, white kidney beans, tomatoes, and got cheese with a drizzle of creamy balsamic.  So good.  A perfect summer dinner, if you ask me!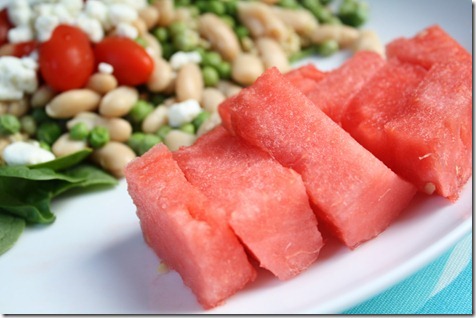 The Husband and I broke our TV Diet (1 hour a day) to watch The King's Speech while we ate dinner.  It was a FANTASTIC movie.   It's about George VI of England, who reigned during WWII, and his struggles with stammering.  We especially love to watch British-themed movies in this household because the Husband is English.
And, in other news, I just spent 10 minutes watching Mishka the talking dog videos on YouTube.  Save me from myself.